"They Haven't Seen The Real Face Of Him Yet"- Cheran's Assistant Director Warned BIGG BOSS Housemates !! WATCH !!
Written by Dhiwaharan Published on Jul 31, 2019 | 14:48 PM IST | 153
Follow Us
Comments: 0
Director Cheran grabbed headlines for the first time in this Bigg Boss season for the controversy that took place inside the Bigg Boss house yesterday. The actor/director who is known for his dignity, accused by one of his co-contestant who is a female.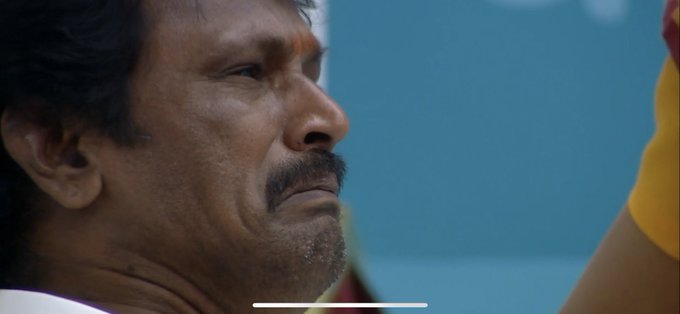 [wp_ad_camp_1]
Meera Mithun accused Cheran in front of everyone by saying that he physically harassed her during a task. She is facing the outrage of social media for her behaviour in BIGG BOSS 3 Tamil. It all started when Cheran pushed away Meera Mithun while grabbing something from Losliya as a part of his task. To report about this, Meera called for a gathering and said that Cheran physically harassed her. Meera started to accuse Cheran in front of everyone blatantly.
Meanwhile, Ramakrishnan, an actor and aspiring director who worked with Cheran as assistant director in several movies has revealed many incidents he shared with the veteran. "During Vettri Kodi Kattu, there were several artists. Murali sir who played one of the lead in the movie will always be mischievous in the set. While shooting for one of a serious scene, Murali sir did the same. Cheran sir who saw it in the screen came right away and gave me a tight slap to make the artists understand. He did it several times. Me and "Kadaikutty Singam" Pandiraj are the two assistant director who got slapped often. Then the artists would ask apologize to me for the mistakes they done" said Ramakrishnan in the interview. "But as soon as slapping us, he would convince us immediately in his own way" he added.
[wp_ad_camp_1]
Ramakrishnan also said that Cheran would be a person with dignity in the sets of his movies. "They (housemates) are saying that Cheran is behaving like a director inside the house. But he never showed his director face inside the house yet. I never seen my director in that way before. He is a like a lion but inside the house asking sorry to other housemates and cleaning stuffs which is not at all believable for me and my fellow assistant directors" said Ramakrishnan in the interview.
WATCH THE VIDEO HERE :
Source : Indiaglitz
Ramakrishnan said that what Meera Mithun did is completely intentional. "Even if she complained it to the director personally, he would have made it public and asked apology in front of everyone. That is my director"
[wp_ad_camp_1]
During the issue, As the argument between Cheran and Meera Mithun inside the house took to next level, Cheran left the place and removed his mic. At one point he broke down and worried by thinking the future of his daughters. "In my 10 films, I have never kept a shot for navel and breasts. People who like me would believe me but people who dislike me would talk in my back very badly" he said to the every other contestants.