These Tamil Celebrities Hilariously Trolled Sanjay Manjrekar For His Biased Commentary !! ROFL !!
By Dhiwaharan
Former cricketer and current commentator Sanjay Manjrekar who is known for his open statements in social media has once again came up with severe criticism for his biased commentary. He earlier made a fan to write letter against him to ICC for his biased commentary.
[wp_ad_camp_1]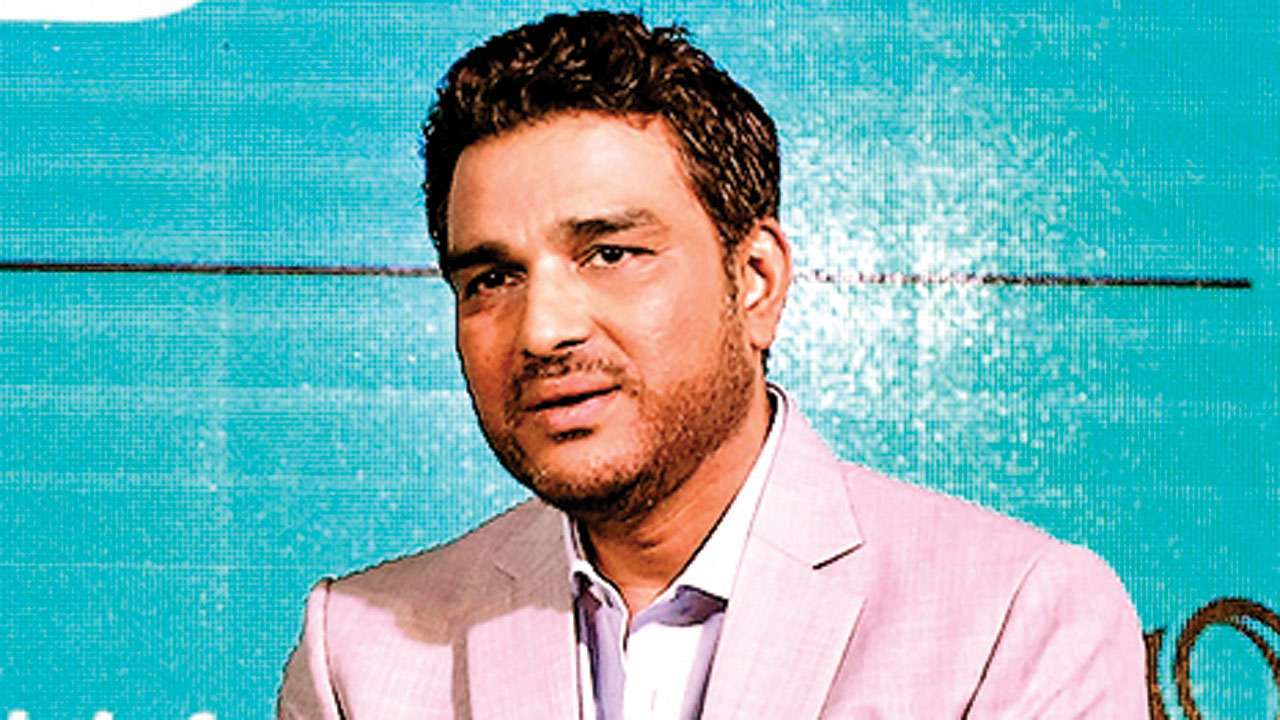 Looks like fans did not liked the biased statements at all that he showed towards the Indian batsman while they were at the crease. On seeing his commentary Singer Srinivas who is very much known for singing blockbuster songs came up with a witty tweet which left his own followers in shock.
He wrote "Dei Sanju Kunju" at first and deleted it later due to some personal reasons.. Later he posted an explanation for that tweet saying that it means small in Malayalam. Check out his tweets here :
Appadiya.. Appo Sanju kunju

— Srinivas singer (@singersrinivas) July 2, 2019
[wp_ad_camp_1]
Thappa nenakkadheenga.. Malayalathula kunju na Small.. Adhaan

— Srinivas singer (@singersrinivas) July 2, 2019
Due to popular demand at home am deleting this after 5 minutes

— Srinivas singer (@singersrinivas) July 2, 2019
Actor Siddharth who is an ardent follower of world cup cricket also felt his commentary very irritating who wished Sanjay Manjrekar to have a toe niggle as Vijay Shankar had :
I'm praying #manjrekar has a toe niggle.

— Siddharth (@Actor_Siddharth) July 2, 2019
Check out how many others reacted to his commentary :
Sanjay Manjrekar sir repeats same thing multiple times so that we can by heart it😉

— Pavinmathews🎨🖌️ (@mathewspavin) July 2, 2019
#SanjayManjrekar should retire from commentary work..

— Ramesh Bala (@rameshlaus) July 2, 2019
Sanjay Manjrekar's comments have gone all the more berserk today, right from the start. Such a shame to have him calling out favorites in our own game. Somebody gotta bell the cat soon.

— Sidhu (@sidhuwrites) July 2, 2019
Dear @StarSportsIndia. You are losing it. Someone has to tell @sanjaymanjrekar he has to use his cricketing brains & game knowledge to do commentary. Most fans prefer to watch on Mute than this useless words we hear from him. #IndvBan #CWC19

— Prabhu (@Cricprabhu) July 2, 2019
#SanjayManjrekar says he feels sorry for Kedhar Jadhav being left out of the team 🙏.. "He did well in the limited opportunities he got"

And as expected, Sanju Manju is sarcastic and skeptical of DK's inclusion in the team.. Yaar saamy nee! #INDvBAN #CWC19

— Kaushik LM (@LMKMovieManiac) July 2, 2019
@sanjaymanjrekar giving so much build up for Bhuvaneshwar Kumar's batting ability comparing him to Dhoni.

Just shut up already man. #INDvBan

— Rohit TK (@Teekkayy) July 2, 2019
I was watching the match with Hindi commentary, Akash Chopra was so irritating that I wanted to slap him. Changed to English commentary and here Sanjay Manjrekar is so irritating that Akash Chopra looks like an angel

— Ra_Bies 2.0 (@Ra_Bies) July 2, 2019
[wp_ad_camp_1]
Wish my TV had configurable AI so that I could mute Sanjay manjrekar's commentary #INDvBAN

— Sesh (@seshtai) July 2, 2019
Starts watching #INDvBAN
Sanjay Manjrekar commentating in English😣
*Switches to Hindi*
Akash Chopra commentating🤦‍♂
Watching it now in telugu even though having no clue🤘👌

— Sanskari chhora (@DEEJAY_RAAG) July 2, 2019
Sanjay Manjrekar is a joker. Not kidding, lmao says something, then covers it up, then watches if what he said happens or not.. 😂😂😂

— Silly Point (@FarziCricketer) July 2, 2019
Can a petition be started to ban Sanjay Manjrekar from doing the commentary #INDvBAN

— Krishna Pasumarthi (@KrsnaP79) July 2, 2019
*Me after listening to 2-3 hours of Sanjay Manjrekar's Anti-Dhoni Anti-India commentary.*#INDvBAN@sanjaymanjrekar pic.twitter.com/uw7af83S95

— Utkarsh Koppikar (@UtkarshKoppikar) July 2, 2019
#SanjayManjrekar believes Bhuvneshwar Kumar is a better batsman. Certainly. His ODI SR is 75.03 batting at 8, while Manjrekar's own, batting mostly in the top order was 64.3. Some people are eyesores, he is a ear-sore. #INDvBAN

— Hormaz Fatakia (@thecrazybawa) July 2, 2019
Its so embarrassing to see Sanjay Manjrekar Commentating….Somebody close to him please tell him leave this job…. pic.twitter.com/1y6kAkOOzu

— Nishanth7781 (@Nish_7781) July 2, 2019
#INDvENG
Sanjay Manjrekar: I've seen Rohit Sharma grow mature as a player.

Rohit Sharma: pic.twitter.com/Sx2xNeW8HV

— Abdur Rahman (@AbdurRa09061566) July 2, 2019
Happiness is watching Cricket with the mute button on when #SanjayManjrekar is in the Commentary box! It's a Bliss! 💗 pic.twitter.com/WwKl4zhsuw

— プロフェッサー シヴァ (@iThayirVadai) July 2, 2019