MS Dhoni's quickfire 44 off 22 deliveries followed by his brilliant glove-work helped defending champions Chennai Super Kings beat Delhi Capitals by a convincing margin of 80 runs and climb to the pole position on Wednesday. Dhoni's phenomenal display behind the stumps garnered widespread applause from the cricketing fraternity.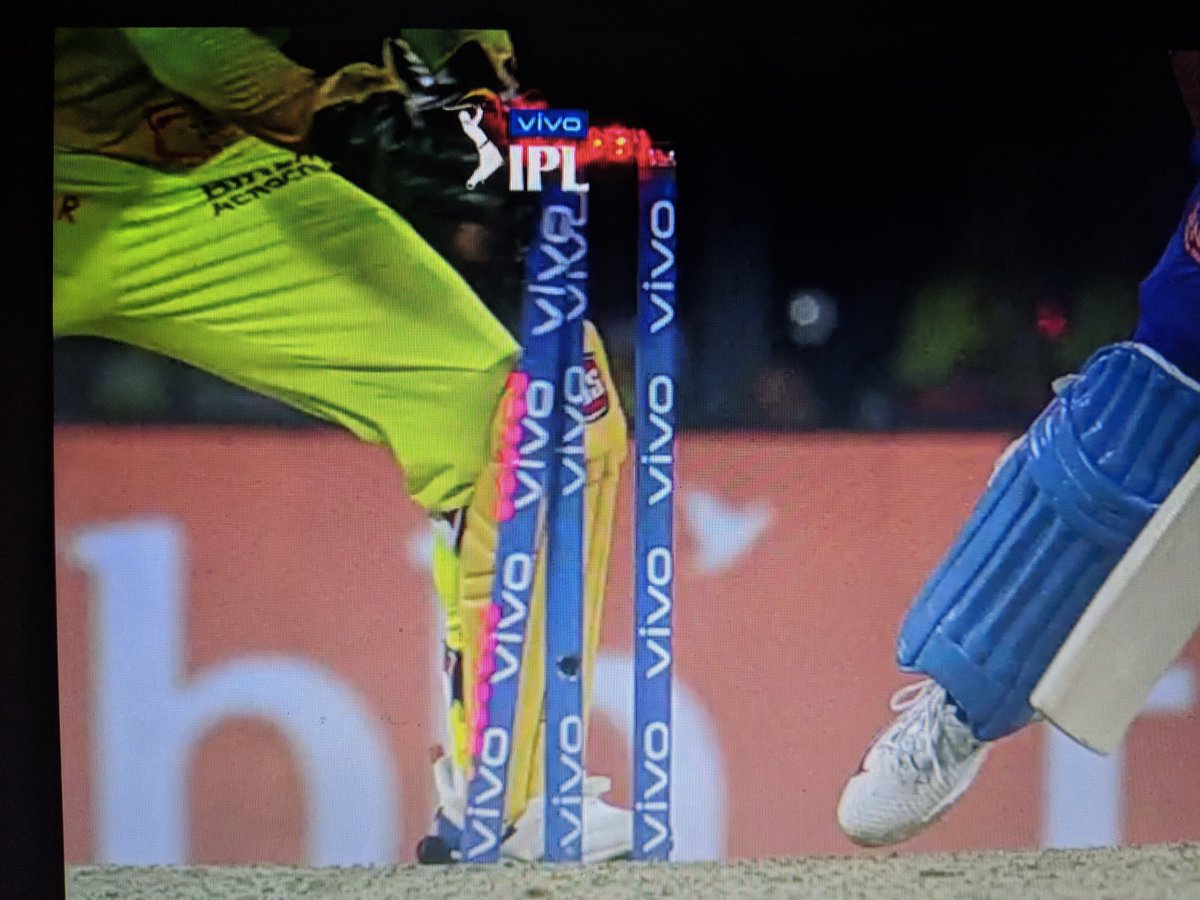 [wp_ad_camp_1]
There was doubt whether he would play this match against Delhi Capitals. But the strong man that he is MS Dhoni walked out for the toss to the delight of the thousands present at the Chepauk and millions watching. He didn't just repay the faith of the fans and prove his mettle with the bat but was ever so amazing behind the wickets as well.
Do not mess with MSD's gloves https://t.co/FJpPv1OIrH

— PRINCE SINGH (@PRINCE3758458) May 1, 2019
Even at the toss after Chennai Super Kings were asked to bat first, Dhoni mentioned that he still was weak but still playing because that's how it works at this level. After Suresh Raina and Faf du Plessis stitched a long yet slow partnership, it was expected that Dhoni would come out to bat. He continued to bat the way he has been and smashed 44 off 22 balls with four boundaries and three sixes.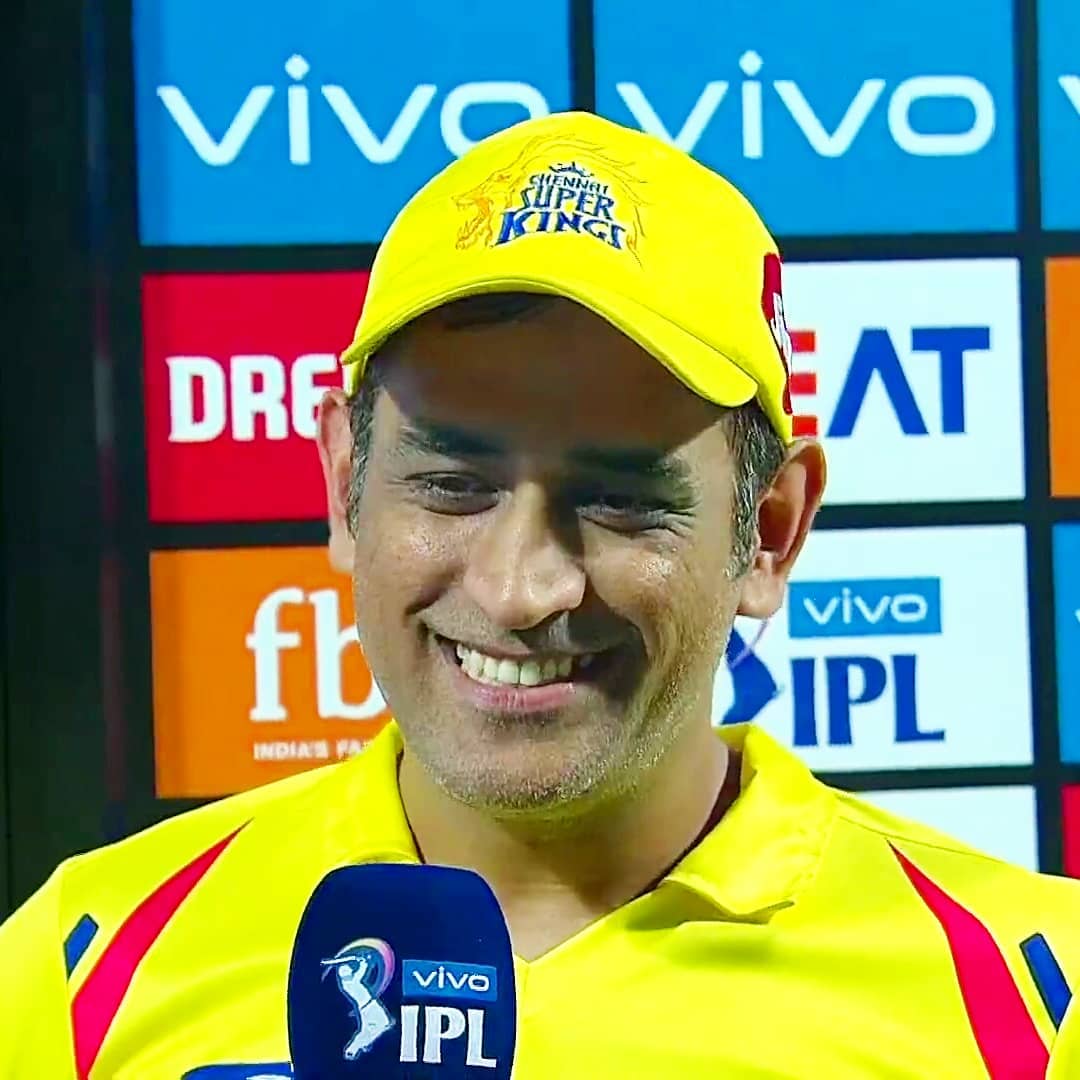 His work behind the stumps impressed many of his followers and the fans of cricket lovers. They couldn't simply resist themselves from reacting to it in social media. Check out some of the reactions here :
Everyone else : Love is in the air.
Dhoni: Foot is in the air 😻 #CSKvDC pic.twitter.com/gyfWPV3Uul

— D. (@d1ksha_) May 1, 2019
பின்னாடி தான் அவர் இருக்கார்ல..ரெண்டு காலையும் கிரிஸ் குள்ளயே நின்னு ஆடுங்களேன்டா! pic.twitter.com/WP8E29BSXy

— திரு.சரக்கஸம் (@VjRiaz) May 1, 2019
Batsmen reaction when Dhoni is the wicket keeper #CSKvsDC #msdhoni 😘 pic.twitter.com/CD3Co4CreS

— குழந்தை Talks (@maanniiiiiii) May 1, 2019
What is faster than light ??
Ans :- MSD's Stumping

— Ritam Kundu (@iamritam11) May 1, 2019
😂😂😂😂 pic.twitter.com/JPAaNoJhFx

— மிஷ்கின் (@Myskin_offl) May 2, 2019
[wp_ad_camp_1]
"Are you watching closely?"

MS Dhoni's stumping is the closest there is to real magic in cricket. #CSKvsDC #IPL2019 pic.twitter.com/eiVChZhuMF

— Vinayakk (@vinayakkm) May 1, 2019
In both time he stumped within 1 second #ThalaDhoni 🔥🔥🔥 #CSKvsDC pic.twitter.com/o5hDyXzyYC

— Rajini Mohan Rfc (@MohanRfc) May 1, 2019
#CSKvDC #DCvsCSK #CSK #Dhoni#MsDhoni @msdhoni @ChennaiIPL #Chennai

Lighting speed stumping by #Dhoni pic.twitter.com/ttuidIWq5d

— Karthik🗯️ (@karthikpkk87) May 1, 2019
[wp_ad_camp_1]
🦁MSD called as Milliseconds Stumping Dhoni 😍#Yellove pic.twitter.com/y7fND1mNyy

— sundar g (@sundarg8) May 1, 2019
. @KeeperCourt @WK_Union please tell me you're watching Dhoni's glovework…!!!!!! He is just so good 🔥🔥🔥🔥

— Sam Billings (@sambillings) May 1, 2019
Not the best of days for us but will come back stronger from this one. Thought Raina batted really well and MS Dhoni showed his class again with bat and gloves. Kudos to the fantastic @ChennaiIPL crowd , they are unbelievable #CSKvDC

— Mohammad Kaif (@MohammadKaif) May 1, 2019
#ThalaDhoni on Firemode pic.twitter.com/ZtaChzqRkB

— 😎ThaLapaThyGuGan🕶 (@ARuNGuGAn35) May 1, 2019
@ChennaiIPL @msdhoni @IPL @StarSportsIndia @StarSportsTamil @Avengers pic.twitter.com/vaF6sAG5xF

— J Dilooshanan T (@TheDUDE_0720) May 1, 2019
MS DHONI 😱🔥 – embarrassing all the other keepers around the 🌍 , how do you do it sir ? #goat

— Shreevats goswami (@shreevats1) May 1, 2019
24 frames per second and one and only frame in which the batsman has his leg in air, MS Dhoni stumps. SKILL BEYOND QUANTUM PHYSICS. pic.twitter.com/W2oZ9Gv6Xl

— Neeche Se Topper (@NeecheSeTopper) May 1, 2019
What do you think on the skipper's glove work yesterday ?? Comment your views below !!