These Memes On GOT Finale Are Extremely Hilarious !! You Just Can't Miss These !!
CM / Updated: 2019-05-20
16:16 IST
By Dhiwaharan
Game Of Thrones has finally come to an end and for many it is an end of an era. After eight seasons and watching so many characters that people invested their lives in, the popular show gave its fans a bittersweet finale that some loved and some were not satisfied with.
[wp_ad_camp_1]
If you have not watched the final episode yet, what are you even doing? And if you have, then you can read this article without any fear, because major spoilers ahead. While the episodes before the finale saw some major things happening – the killing of Night King and Daenerys Targaryen going wild burning King's Landing, the last episode also packed some punch.
Season 8's six episodes have been controversial for their perceived dip in quality. Viewers had high expectations for the fight for the Iron Throne, so everything—from Jon Snow not farewelling his direwolf to Daenerys Targaryen's sudden decision to raze King's Landing in a fiery bout of dragon breath—had avid eyes on it.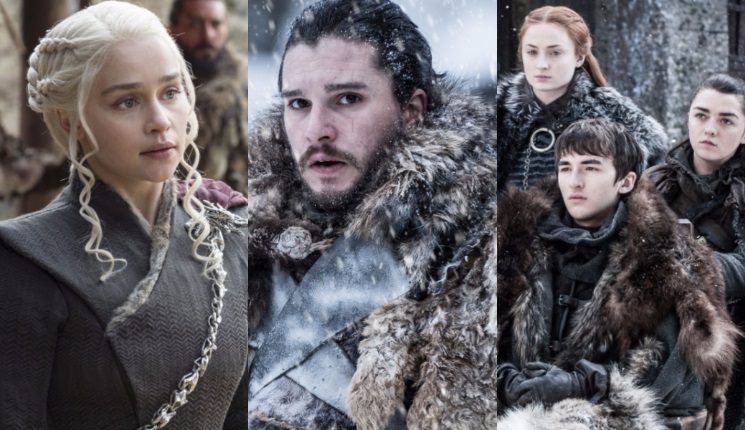 [wp_ad_camp_1]
Similar to the previous episode fans also found some atmospherical error in this episode. They found a water bottle being placed in between them which is obviously not supposed to be. Check out some of the hilarious posts here :
This is E.P.I.C! 😂#GameOfThrones#TamilMemeNation pic.twitter.com/faeuPq1VcL

— T.S.Suresh (@editorsuresh) May 20, 2019
Literally everyone while watching Bran being voted for King:
#GameOfThrones pic.twitter.com/a9VUSPoEIy

— . (@sevnty1) May 20, 2019
Me when the final credits came up and I realised the best part was a man petting his dog.. #GameOfThrones pic.twitter.com/r8VMZQTDrP

— Eva Ball (@unbelevaball) May 20, 2019
This is how it ended in my heart. I'm done being disappointed. #GameOfThrones pic.twitter.com/O7fFWo9ew1

— Shreenand (@shreepat8) May 20, 2019
When you do nothing in the group project but you still get an A 😂 #GameOfThrones pic.twitter.com/lSdI70LLQB

— Jon Snow (@LordSnow) May 20, 2019
Jon snow during the first seasons
VS
Jon snow during season 8#JonSnow #GameofThrones pic.twitter.com/mKVAamKLmE

— FAMASITO (@a_durs0) May 20, 2019
My reaction when Bran became king #GOTfinal #GameOfThonesFinale #GameOfThrones pic.twitter.com/WqQEB1zzbD

— Hizel Hidayet (@Hizilo) May 20, 2019
First a Starbucks cup, now a water bottle 😂😂 #GOTFinale #GameOfTrones #GameOfThonesFinale #GOTS8E6 pic.twitter.com/3Jfq8I8KkL

— DJ Jordan Love (@DJJordanLove) May 20, 2019
[wp_ad_camp_1]
How it should have ended: #GameOfThrones #GOTfinale pic.twitter.com/9vyaQlu3Zx

— Dianna Lopez (@LittleDi12) May 20, 2019
Dany : "Slaughters entire city"
Arya : I know a killer when I see one"#GameOfThrones #GameOfThronesFinale pic.twitter.com/5NJXKuR12i

— Raveen Perera (@Raveenvimantha) May 20, 2019
#GameOfThonesFinale #GameofThrones miss u all badly 😭 pic.twitter.com/6nT2LG15nJ

— Khaleel BR✳️ (@Officialfancyg) May 20, 2019
Hilarious, ain't they ?? How do you feel after watching the finale ?? Comment your views below !!