There is no doubt that MeToo movement has given the much-needed courage to many women to speak up and tell about those perverts who have sexually harassed them at some point in their lives.
[wp_ad_camp_1]
India is going through a revolution where MeToo is making headlines everyday. It all started after Tanushree Dutta chose to speak against actor Nana Patekar and alleged that Nana molested her 10 years ago. After that, many big actors and personalities of Bollywood such as Alok Nath, Sajid Khan, Vikas Bahl, etc. have been accused  of sexually harassing their female colleagues.
In South India it became a subject of argument since popular singer Chinmayi Sripaada  accused veteran Tamil lyricist-poet Vairamuthu by alleging that she was asked to "cooperate" and visit him in a hotel but she refused.
[wp_ad_camp_1]
South Indian Film Women's Association, a small group formed by women in cinema this May, during a press conference in Chennai on Saturday expressed their distrust in the film industry because of the inaction against those who are alleged to have committed sexual harassment. This has led them, the Association members said, to form internal grievance redressal cells in the industry.
Starting from Rajinikanth to Amir Khan so many celebrities expressed their views on the MeToo movement. According to their personal ideologies and thought process their opinion varied. To our shock one of the actor who appeared in number of films gave a shocking statement regarding the issue.
[wp_ad_camp_1]
Actor G.Marimuthu who was appeared in Pariyerum Perumal as heroine's father appeared in so many other Tamil films in a supporting role. In an Interview to Talks of cinema , the actor said that there is nothing wrong in what Vairamuthu did.
"Vairamuthu is like a role model to me, He is someone whom I look up to. I think there is nothing wrong in what Vairamuthi did. Being a male there is nothing wrong in what Vairamuthu did. If she is interested she can go, else she can report it to the press, these thing are natural There is nothing in this matter that i have to search and tell. People will forget these things in 3 days." said the actor in that interview. Watch the video here :
Ponna thaanae kuppitar @Vairamuthu . Thappillai, says actor Mariumuth.. #MeToo pic.twitter.com/U55jnBk41Y

— bharathnt (@bharath1) October 29, 2018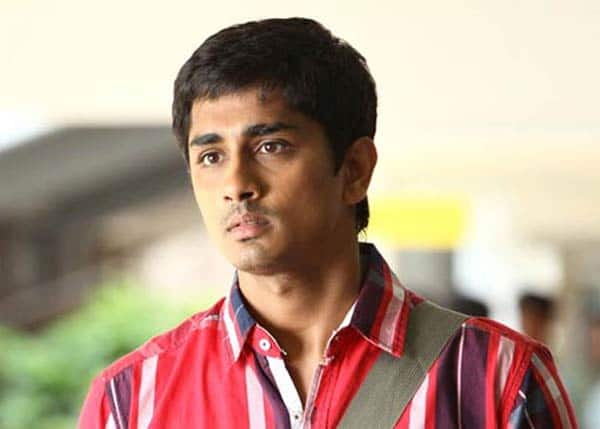 On seeing this video clip, Actor Siddharth openly bashed the actor's attitude towards the matter. He wrote "Indha asingam pudichavar #PariyerumPerumal la kettavana nalla nadichaarnnu nenachen. Avane dhaana nee? Chi!" (I thought he is good performer while seeing #PariyerumPerumal movie, but he proved with his ugly thoughts that he is equally bad as the character he played)
Indha asingam pudichavar #PariyerumPerumal la kettavana nalla nadichaarnnu nenachen. Avane dhaana nee? Chi! https://t.co/XsAmouKtLG

— Siddharth (@Actor_Siddharth) October 29, 2018
Watch the full video here :
Check reactions for Siddharth's tweet :
Siddharth, influence of cinema on society is debatable. But you could have responded with dignity without insulting.

— karri suresh (@suresh42326) October 28, 2018
I can hear the sweet sound of the slipper shots! 🤣🤣 Wow and ouch! 🙊 Great sid! 👍

— Aravindh (@Tweet_To_Arvi) October 29, 2018
Shame on you guys who blame only about cinema. If you say that a 26 year old man is influenced by movies and so he killed a girl. Then he is useless to this society. Better let him die.

— vijay (@vijay_nk) October 28, 2018
A person's character/ attitude depends on so many factored upbringing by parents, norms of society, education, peer pressure, innate sense of self. Blaming movies is blaming 1 mosquito for an epidemic

— shangeetha selarajoo (@shamaisie) October 28, 2018
என்னது ஒரு ஆம்பளைய கூப்பிட்டிருந்தா தானே தப்புன்னு சொல்றாரு ? இந்த IPC377 தீர்ப்பு பத்தி அண்ணனுக்கு ஒன்னும் தெரியாதோ ? இல்லன்னா ஓரின சேர்க்கையாளர்கள் மனத புண்படுத்தினதா ஒரு வழக்கு பாஞ்சுடுமே.

— karthikeyan (@karthik4_pk) October 29, 2018
Thanks for saying this. It is hitting below the belt at so many levels, Siddharth.

— subha j rao (@subhajrao) October 29, 2018
What do you think on his attitude and Siddharth's reply on this ?? Comment below !!