Theatre Owner Blamed Vijay Devarakonda's Arrogance For "Liger" Result !! Check What the Actor Did
Liger
theatre owner
Vijay Devarakonda
7 months ago
By Dhiwaharan
"Liger" star Vijay Devarakonda met the theatre owner who called him arrogant and blamed him for the poor performance of his recently released film at the box office. After Vijay became aware about the statements of the theatre owner named Manoj Desai, he flew to Mumbai and explained why he made that speech about the "boycott trend" and how it was taken out of context.
While promoting "Liger", Vijay was asked to answer about the ongoing "Boycott Trend" for Bollywood movies. Responding to the question, the actor said that he has been facing such obstacles for a long time now. The actor believed that hard work will pay off regardless of such trends. Thee actor said "Kaun Rokenge Dekh Lenge" which means "Let's see who is going to stop us".
View this post on Instagram
Manoj Desai who owns the famous Maratha Mandir and Gaiety Galaxy theatres in Mumbai city, said that the actor's response was "arrogant". The ace theatre owner said that his arrogant speech wouldn't bring viewers to the theatre. "You have become arrogant, What you mean by "watch the movie if you wish or else don't ?".
Look at wat happened to Taapsee, Akshay and Aamir Khan. You can go work in OTT content if you want and forget theatrical films. Why are you being so smart and saying that audience will watch the film in OTT. No one will see it on OTT and your remarks are hurting advance bookings in our theatres" Desai said.
On 28th of August, Vijay Devarakonda met the theatre owner and clarified about his speech. "I didn't intend to dismiss the audience" the actor reportedly said. Vijay who himself owns a theatre named Asian Vijay Devarakonda Cinemas in Mahbubnagar, reportedly said that he understands the elements that make up the movie business, and felt that it was important to clear the air.
I expect our #Bollywood stars should learn something from @TheDeverakonda

Humbleness is the key to success. Keep going Vijay! #VijayDevarakonda #ManojDesai pic.twitter.com/76xZnSyVIO

— Ravi Gupta (@FilmiHindustani) August 28, 2022
"After seeing the entire video, I realized I had become too angry with my child (Vijay) because of OTT. I shouldn't have done so. I am sorry for that" Manoj Desai said. Vijay Devarakonda touched Manoj Desai's feet and asked for his blessings.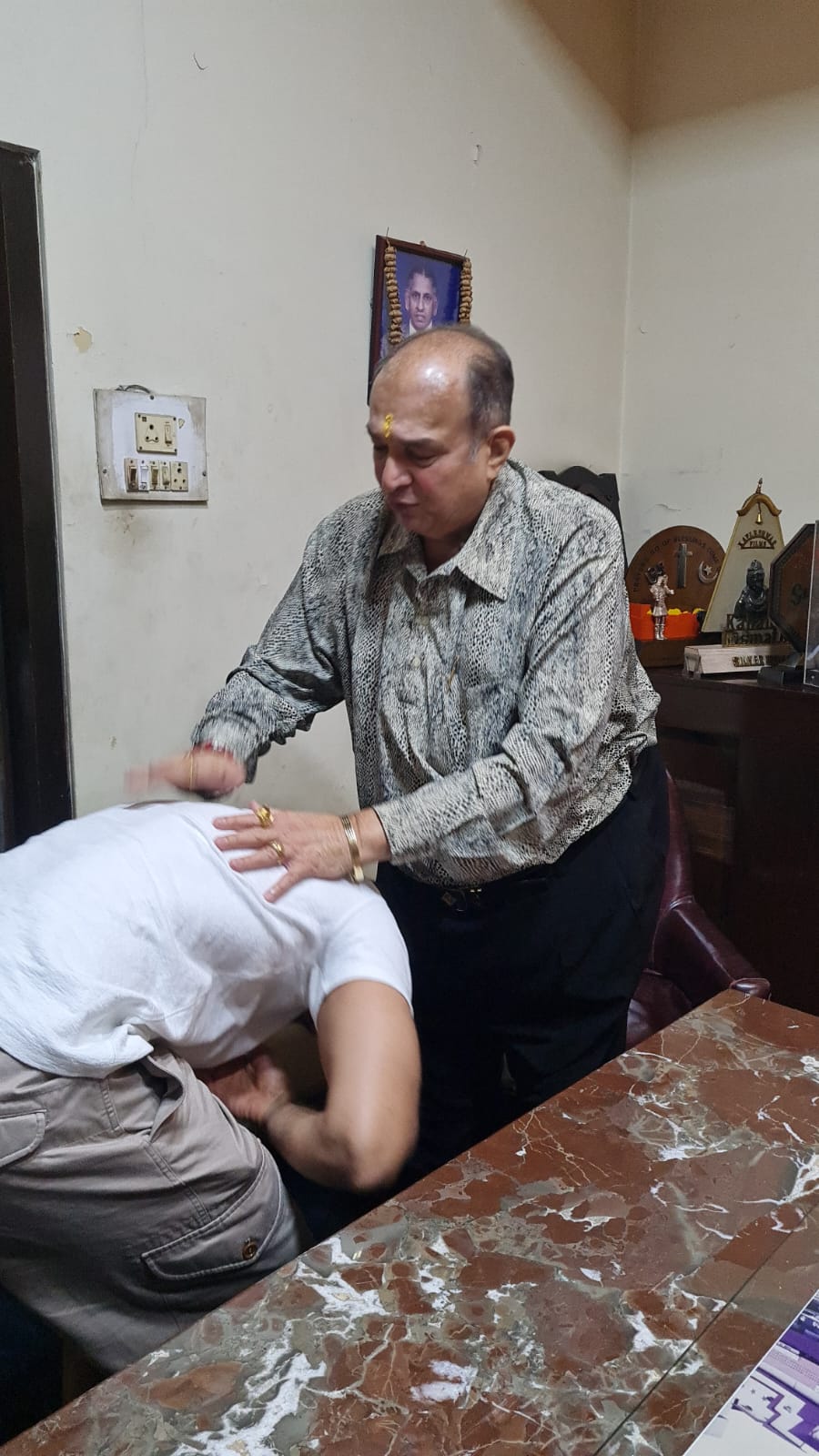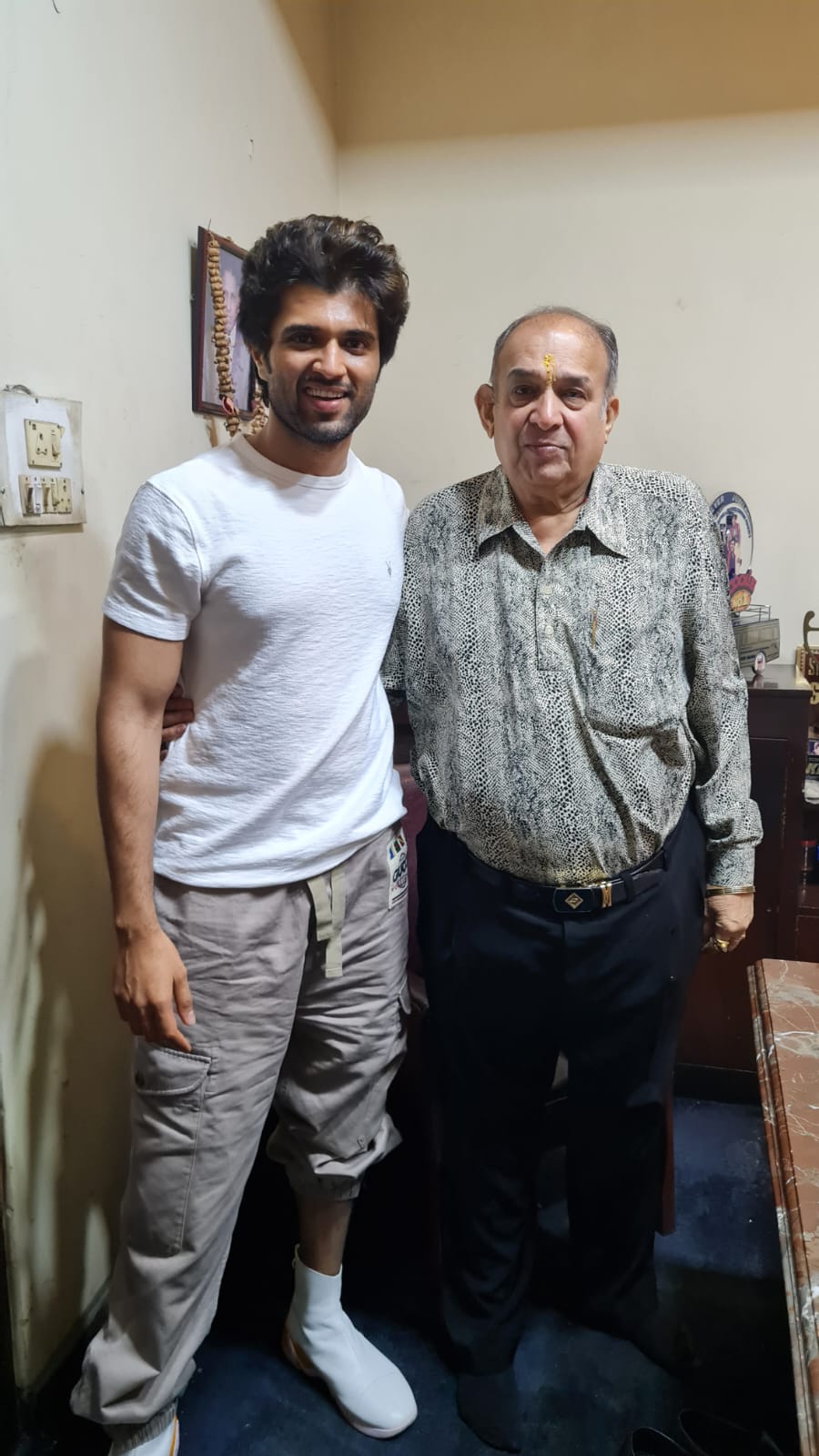 Desai also showered praise on Vijay Devarakonda after meeting him in person. "He is really a very nice guy, down to earth, I will keep loving him always. He has got a bright future. I wish him all the best" the theatre owner said.
Vijay Deverakonda—who's just made a Bollywood debut with Karan Johar's dud #Liger—had recently mocked the audience.

Now, Manoj Desai—owner of the iconic G7 Multiplex (Gaiety-Galaxy) & Maratha Mandir—gives it back to such arrogant dolts like Vijay, Taapsee, and others. pic.twitter.com/YHBl4GShLX

— Eray Mridula Cather 🇮🇳 (@ErayCr) August 25, 2022