Tamil superhit film 96 starring Trisha and Vijay Sethupathi is being remade in Telugu and Kannada and expectations are quite high on the remakes. The Kannada version of 96 has been titled 99 and stars Ganesh and Bhavana Menon in lead roles. The makers of the film have unveiled the trailer of the film yesterday.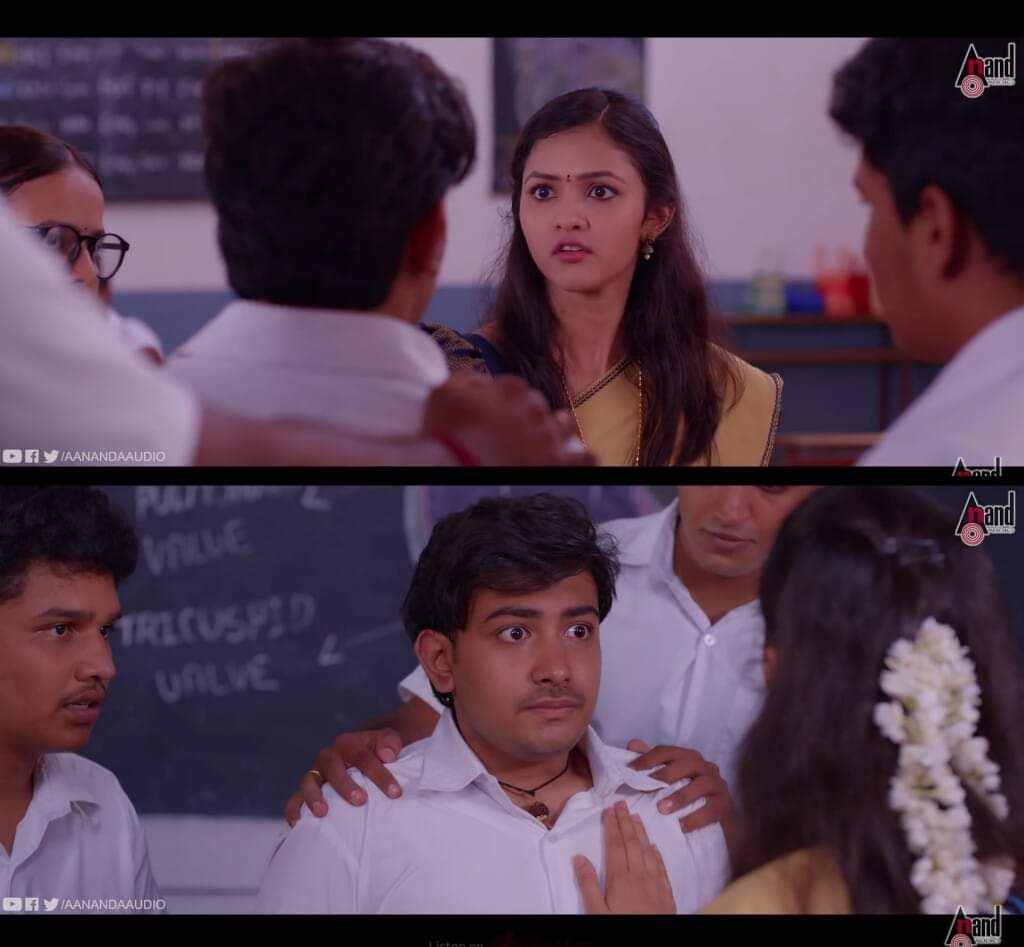 [wp_ad_camp_1]
Ganesh and Bhavana roped in 99 as leads. Directed by Preetham Gubbi, 99 is being produced by Ramu. According to the reports, 99 is not just a copy of the original but the makers seem to have tweaked the presentation of the characters and the story to suit the tastes of the Kannada audience. The music of 99, composed by Arjun Janya. Watch the trailer of 99 right here:
Fans of Kollywood who watched the trailer couldn't resist themselves from trolling the trailer as they think that this remake is completely ruining the original. 96, the original, was a runaway hit in Tamil and left audience awestruck with it's soulful screenplay. Directed by Prem, 96 starred Vijay Sethupathi and Trisha Krishnan as estranged lovers who meet accidentally again in a school reunion.
[wp_ad_camp_1]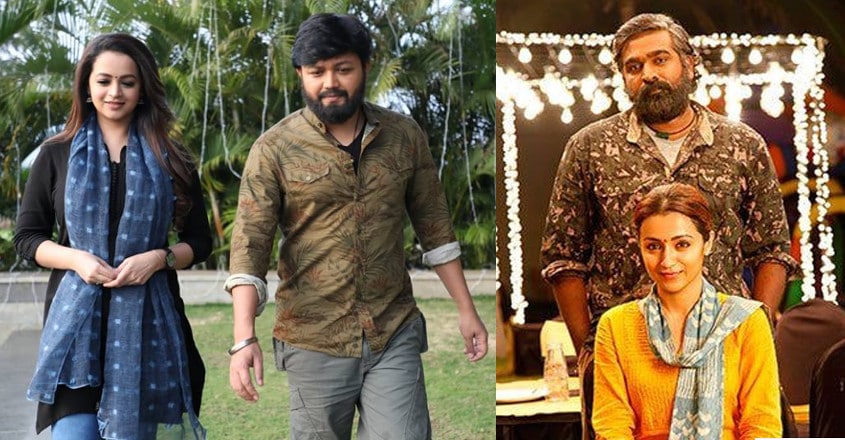 Check out some of the reactions here :
எனக்கு என்னமோ @csamudhan இவர் தான் மத்த மொழி ல போய் 96 எடுக்குறாரோனு தோணுது

— அலெக்ஸ்💙MI💙 (@alex10dulkar) April 16, 2019
If you ever feel useless, just remember that they're remaking 96 movie in Kannada with title 99.

HErO- Golden Star Ganesh. pic.twitter.com/GHr0ukFffk

— The Dankness Tamil (@DanknessTamil) February 26, 2019
Who is this tiffinbox thirudan? Why is he looking like someone caught him in the middle of masturbation? This Kannada director is Premkumar's parambarai edhiri or what! #TerribleScenes pic.twitter.com/ZUGKJ9BlMa

— Dev kinda Ved (@suhansidh) April 16, 2019
Premkumarன்ற பேரை நீ சொல்லாட்டி சத்தியமா இது 96ரீமேக்னு கண்டுபுடிச்சிருக்கமாட்டேன்டா 😭

— புரட்சி_______முகில் (@cheyyaruarun) April 16, 2019
பழைய மலையாள பிட்டுல வாரவன் மாதிரி இருக்கான்

— S¡r.M¡R¤ ⚓ (@MORISWATTO) April 17, 2019
Lollu Sabha team is back with a bang 😍🔥 https://t.co/HtRoovv0N0

— Sarvs Sagaa (@Sarvs_Sagaa) April 16, 2019
Aarthi purshan ganesh mathri

— Naveenkumar (@naveenabv) April 17, 2019
[wp_ad_camp_1]
People who watched #96Movie tamil dont watch #99Movie in kannada. Its an absolute shit. @VijaySethuOffl & @trishtrashers lived as Ram nd Janu whereas @Official_Ganesh & @Bhavana_offl acted. And I'm sorry I can't tolerate @Official_Ganesh as Ram!
#96 isn't a movie, its an emotion

— Kumar Mahadevan (@cleveridi8) April 16, 2019
The kannada 96 looks devastating already. In not a good way.

— Pit chat pong (@LIIHertz) April 17, 2019
Some cult movies shouldn't be remade in other languages. #96kannada remake. Ena Da panni vachi irukeenga 😡😡

— vivek anand (@Vivek_Chennai02) April 17, 2019
🙄🙄#GalattaMemes #96 #99 pic.twitter.com/c8yXXSV79E

— Galatta Media (@galattadotcom) April 16, 2019
😬😭🤣 pic.twitter.com/jfii1XBtvc

— Sonia Arunkumar (@rajakumaari) April 17, 2019
— allwin madhalai raj (@Jhonallwin) April 17, 2019
96 is also being remade in Telugu with Sharwanand and Samantha Akkineni in lead roles. The Telugu remake will be directed by Prem himself and is yet to go on shooting floors.
What do you think on these trolls on 99 ?? Comment your views below !!