Chennai Super Kings are maintaining a 100% win rate at home this season. They have clinched this match by 22 runs, a comprehensive win on a slow wicket at Chepauk. R Ashwin shone with the ball for Kings XI Punjab, picking up three crucial wickets. However, MS Dhoni's cameo (37 from 23), helped CSK post 160.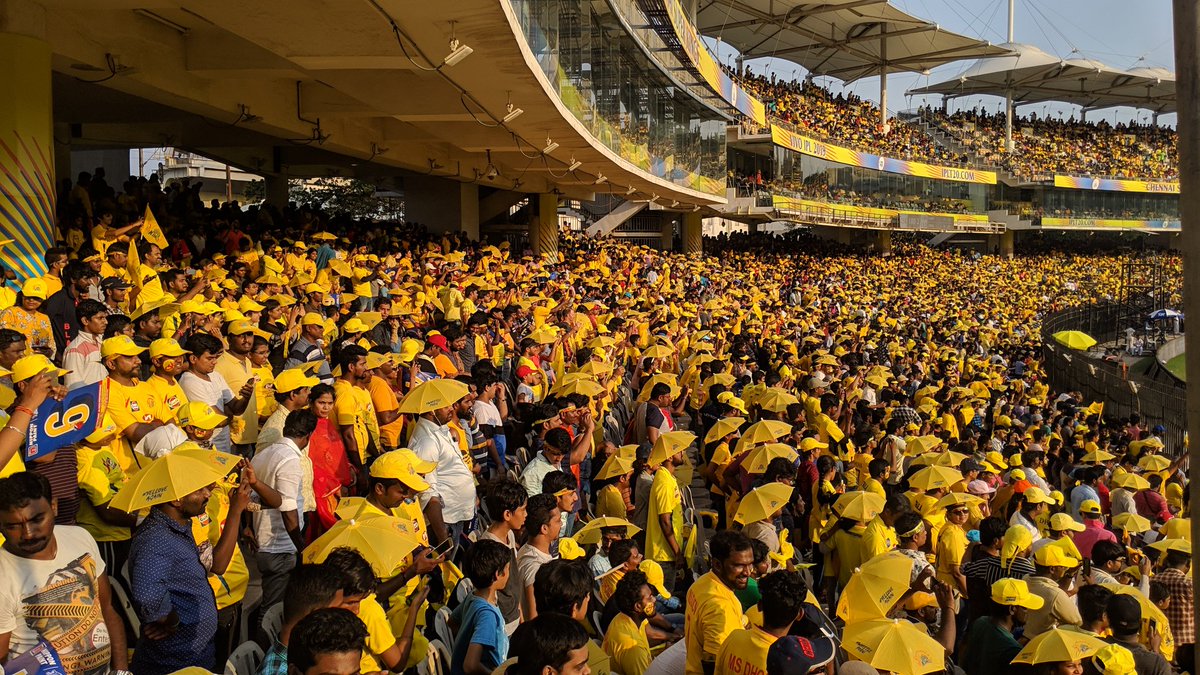 In the chase, CSK spinner Harbhajan Singh picked up the early wickets of Chris Gayle and Mayank Agarwal to rock Kings XI Punjab. However, KL Rahul and Sarfaraz Khan added 110 for the third wicket to give KXIP a chance.
[wp_ad_camp_1]
CSK spinners though brought the team back into the game, conceding just 24 runs between the 13th and the 17th over. Debutant Scott Kuggeleijn also shone, picking up two wickets for 37 runs.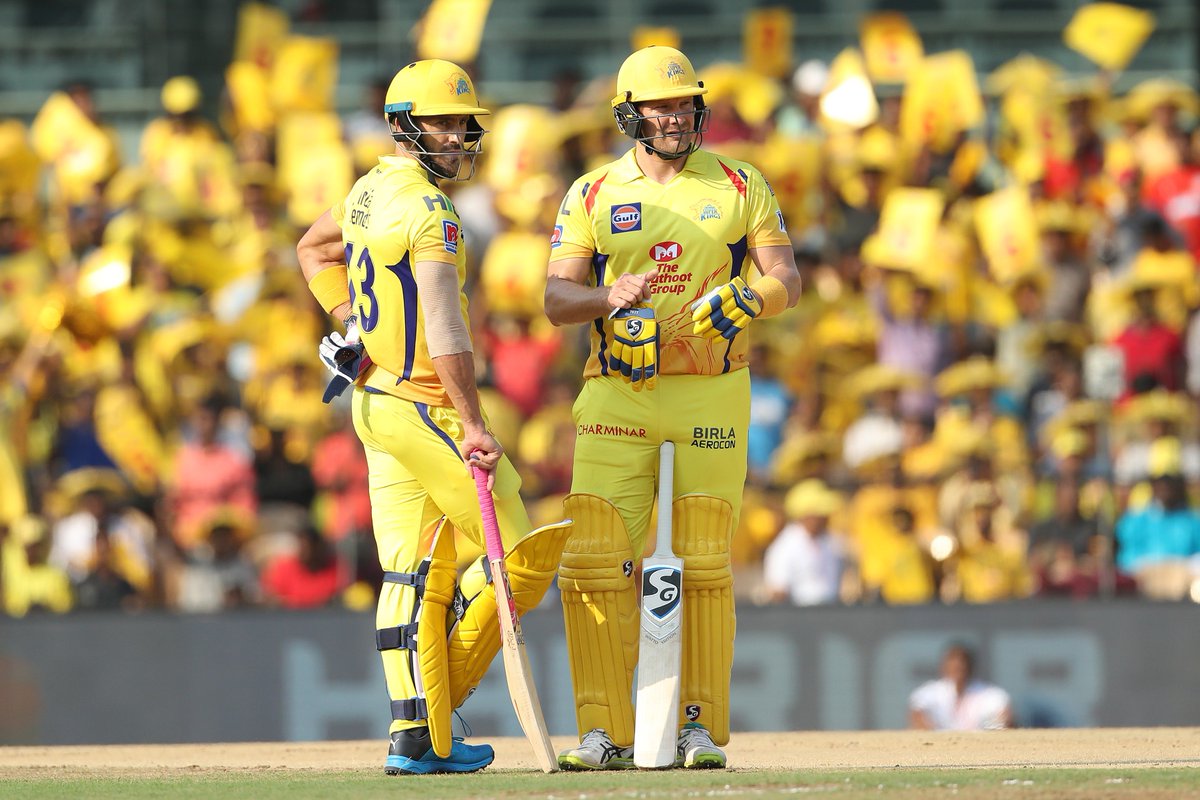 As soon as CSK winning the match, as usual Harbhajan Singh and Imran Tahir's twitter handles posted tamil tweets which is talk of the town in this IPL season. Both these spin bowlers are very much known for the funny tweets in Tamil cinema style during the season of IPL. Yesterday night as Chennai Super Kings won Punjab effortlessly Harbhajan who is fondly called as Tiruvalluvar among Tamil fans came up with hilarious tweet.
[wp_ad_camp_1]
Bhajji who won man of the match yesterday posted his tweet in Thala Ajithkumar's style. He also shared how MS Dhoni and Chennai fans believed in him to achieve the double wicket maiden yesterday.
Check out his tweet here :
நீ தோத்துட்டன்னு இந்த உலகமே சொன்னாலும் நம்ப வேண்டியது உலகத்த இல்ல உன்ன மட்டும் தான்.நான் என்ன நம்புனேன் அத தாண்டி என் நண்பன் @msdhoni @ChennaiIPL @CSKFansOfficial என்ன நம்புறாங்க அதுக்கு கைமாறா வெற்றி ஓரம்கட்டகட்டதான் வெறித்தனம் எவியா ஏறும் சந்தோஷத்துல அழுகுறேன் நன்றி #CSKvKXIP pic.twitter.com/LJlNZ207a9

— Harbhajan Turbanator (@harbhajan_singh) April 6, 2019
On the other side Imran Tahir's tweet had the dialogue of Padayappa which was performed in screen by Superstar Rajinikanth. In the movie Rajinikanth would deliver a punch dialogue saying that his target will miss only one time, not everytime.
Oru thadavai than da thavarum @ChennaiIPL #eduda vandiya poduda whistle

— Imran Tahir (@ImranTahirSA) April 6, 2019
Check out some of the best reactions for their posts :
வா திருபஜ புலவா.நீ வருவேன்னு தெரியும்!!😍😘 pic.twitter.com/U4gcYmrU89

— Rajan (@Rajan_hotSpur) April 6, 2019
— விஸ்வா (@kvishwa04) April 6, 2019
இன்னைக்கு என்ன வேனாம் நீ பேசலாம் யா 😍வெரலெவல் சும்மா தெறிக்கவிட்ட 👏🎉🔥 pic.twitter.com/VuXLahW6uK

— Rajapandiyan Raja (@imrajapandiyan) April 6, 2019
[wp_ad_camp_1]
That moment #CSK 🔥🔥 pic.twitter.com/cOlgV2jVbE

— சாட் பூட் த்ரீ (@Thalaiva33) April 6, 2019
பராஷக்தி எக்ஸ்பிரஸ் ன்னு சொல்ரது க்ரெக்டா இருக்கு எப்பா பாரு வண்டி எடு விசில் போடுன்னுட்டு…

— Kutty (@its_kutty_) April 6, 2019
— மெர்சல் ராம் (@SriRam54427) April 6, 2019
சிங் னு சொல்லாதிங்க வாய்ல அடிங்க வாய்ல அடிங்க #புலவர் திரு ஹர்பஜன் அடிகளார் னு சொல்லுங்க..

— Kumaravel Vijay (@kumaravel_vijay) April 6, 2019
அழுவாத டா பஜ்ஜி… pic.twitter.com/vXoMtnE1eH

— CsK ViGnEsH HaRi (@VignesHari1) April 6, 2019
இவன் வேற தமிழ்ப்படம், டப்பிங் படம் எல்லாத்தையும் பாத்துட்டு இங்க வந்து நம்மள ரொம்ப டார்ச்சர் பண்றான்டா…. 😣😣😣 pic.twitter.com/PgWQv9i9hA

— வேட்டை மன்னன் ™ (@Naan_Kadavul_) April 6, 2019
As people are very much aware that these tweets were not written by those players but by their respective admins, they are enjoying IT in a big time and considers these tweets as one of the favourite part in this season of IPL.