Articles
The Most Awaited "Master" Story Leaked ??
"Master" team officially announced that the film's first ever official teaser is going to get released on the special evening of Diwali. The crew made the update by releasing a new poster featuring Vijay Sethupathi and Vijay. In the poster, the former could be seen responding to latter's presence. The teaser is going to be uploaded in the Youtube channel of Sun TV, the update disclosed.
[wp_ad_camp_1]
"Thank you all for the patience and support!" said Lokesh Kanagaraj while sharing the exclusive poster.
Thank you all for the patience and support! 🙏 pic.twitter.com/qjcUtxYH0P

— Lokesh Kanagaraj (@Dir_Lokesh) November 12, 2020
Earlier, the team uploaded a short glimpse of Anirudh's BGM with a series of old posters to announce the update as well.
Finally! The MASTER arrives 🔥 pic.twitter.com/5VpMBayzhv

— Lokesh Kanagaraj (@Dir_Lokesh) November 12, 2020
Months ago, Arjun Das said "I have watched the trailer almost six times. The trailer looks deadly but I think it will release only after the release date is confirmed. I can assure you one things. No matter how long it will take for the trailer to release, it will be worth the wait. Just wait for few more times and I am sure the producer will release the trailer in the right time" said Arjun who went on to talk about a particular dialogue delivered by "Thalapathy" Vijay in the trailer.
[wp_ad_camp_1]
#Master Actor @iam_arjundas about #MasterTrailer update 🔥 & #ThalapathyVijay !@actorvijay @Dir_Lokesh @MasterMovieOff pic.twitter.com/xLpGrptbyN

— #MASTER (@MasterMovieOff) May 17, 2020
"There is a shot in that trailer. That one dialogue (going to be delivered) by Vijay Sir. I have a strong feeling that people are going to go crazy about it. I can't wait for all of you to watch the trailer." said Arjun. However, the team has promised only the teaser as of now. We have to wait till Diwali day to figure out whether dialogues are going to take place in it.
Meanwhile, according to a number of twitter users, the core plot of "Master" has been leaked in the Internet. It is believed that actor Vijay has played a role of an alcoholic professor who becomes partially blind due to excessive consumption of alcohol. It is a proven fact that prolonged heavy drinking can seriously impact eye health including the formation of cataracts, age-related macular degeneration and in some cases complete blindness.
With this challenge, the actor faces a situation where he is forced to take down a group of antagonists that consists Vijay sethupathi and Arjun Das with the help of his students. It is notable that the shooting of the film took place in a blind school which is located in Poonamalle. The actor could be seen wearing glasses like a visually challenged person in some of the posters that were released so far as well. Earlier, a rumour surfaced saying that the film is an unofficial remake of 2011 Korean film "Silence" in which the protagonist would help students who suffers from hearing-impairment.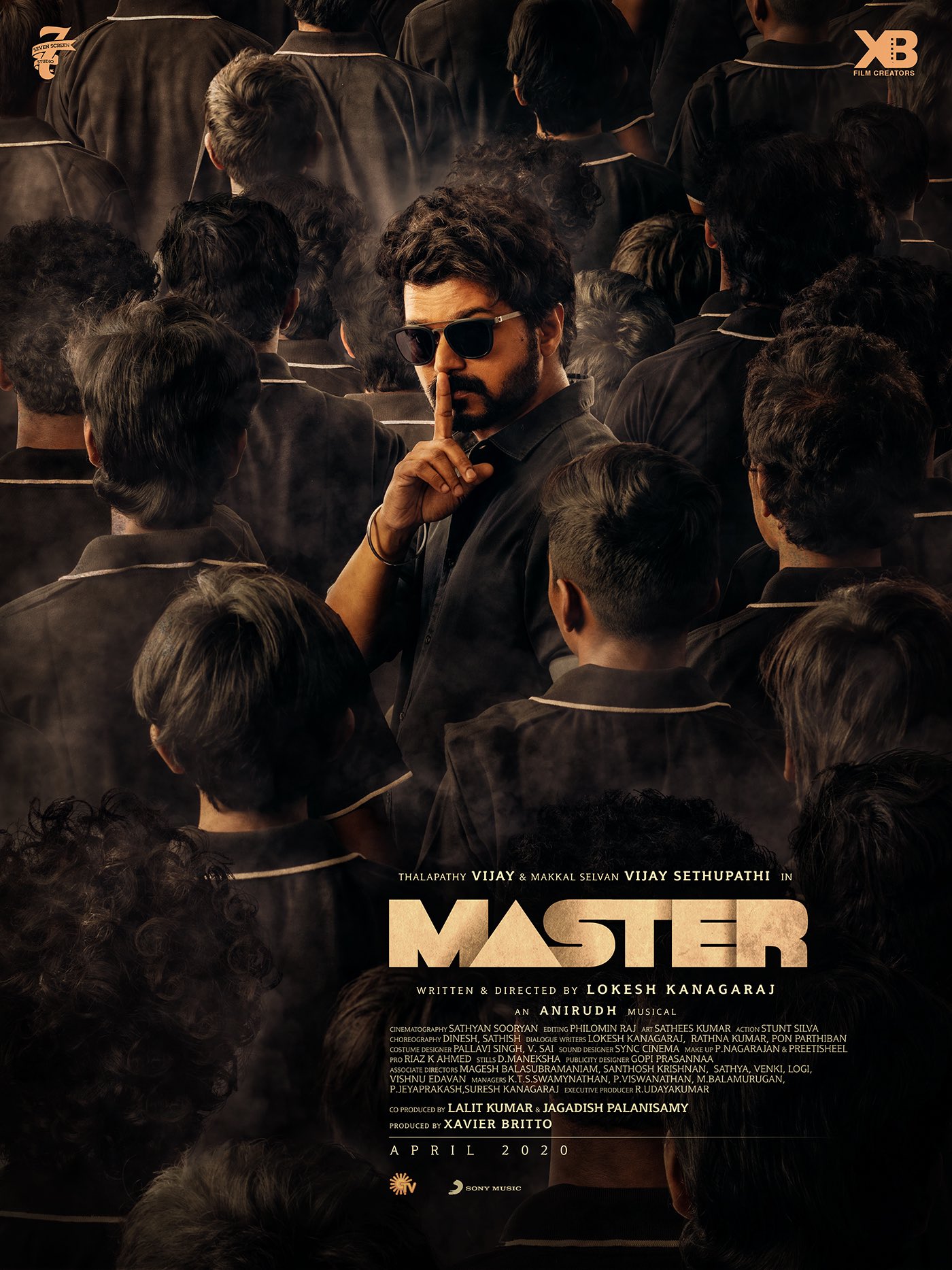 [wp_ad_camp_1]
Appuram enna pa? partially blind alcoholic nu arivichidalaama 😂😂😂@Mystic_Riverr @welluhhhhh@isriram__ @Highonfilmss @arjunvish7 #Master pic.twitter.com/WggLD4lgRz

— ArunAshok (@arun661) November 12, 2020
Ithuthana story!? 😂😁 pic.twitter.com/9YCu4PJ1pW

— Kumar Krish (@Kumarkrish97) November 12, 2020
However, we have to wait till Diwali evening to get at least a basic idea about the film as Director Lokesh Kanagaraj is not someone who lets his story leak just like that to the audience prior release. The film which was supposed to release during mid April, got postponed without further notice due to COVID 19 crisis. Now, it is expected to release during Pongal festival.