Petta is directed by Karthik Subbaraj and is his first collaboration with the Superstar. The movie has an ensemble cast which includes stars like Simran, Trisha, Vijay Sethupathi, Bobby Simha among others. Bollywood actor Nawazuddin Siddiqui also plays an important role in the movie.
Anirudh Ravichander is the music director while Tirru, who won the National award for Suriya's 24, is the cinematographer for Petta.
The movie which is produced by Sun Pictures is slated for a Pongal 2019 release. Yesterday the first single of the film which stormed the internet."Marana Mass", the first single from upcoming film Petta, was released on Monday bringing Christmas early for fans of Superstar Rajinikanth.  The 'mass' folk number composed by young musician Anirudh Ravichander is an absolute blast. It is sung by S P Balasubrahmanyam and Ravichander, with lyrics penned by Vivek.
The song celebrated the ever-growing charisma of the Superstar, who has retained the number one position in the film industry for over four decades. The song opens with Rajinikanth's signature smirk coupled with a punchline. The rough translation of the dialogue reads, "You will see this Kaali's game from now on." While this punchline may not be that significant, it still holds an important information pertaining to our hero.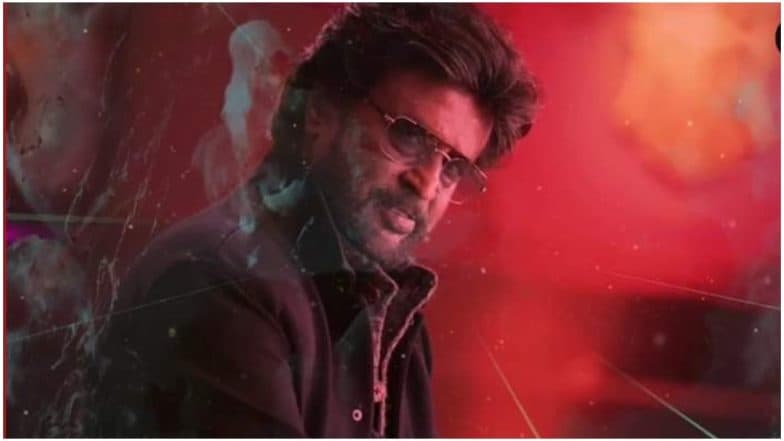 Now the much-awaited look of Vijay Sethupathi in 'Petta' was released by Sun Pictures today. In the photo tweeted by Sun Pictures, Vijay Sethupathi is seen with scars in his face with his trademark hairstyle. Being covered with bedsheet, Vijay Sethupathi looks terrific in the poster.
The most special thing about the poster is the person behind Sethupathi in silhouette. It looks exactly similar to the pose of Rajinikanth in the motion poster.
.@VijaySethuOffl as #Jithu#PettaCharacterPoster@rajinikanth @karthiksubbaraj @anirudhofficial @Nawazuddin_S @SimranbaggaOffc @trishtrashers @SasikumarDir pic.twitter.com/q8bqZNHERo

— Sun Pictures (@sunpictures) December 4, 2018
As soon as the look was revealed twitter went crazy. Check out who are all excited on the update :
Jithuuuuuuuuuuuu woaaaaaww @VijaySethuOffl 👌🏽👌🏽👌🏽👌🏽👌🏽#petta #jithu #maranamass pic.twitter.com/Msbjg6tkmg

— Ramesh Thilak (@thilak_ramesh) December 4, 2018
Straight from the sets of #ccv?

The last time I saw this gun was when I played #Doom

Kodoora villain in making? pic.twitter.com/85a2dJszGR

— S Abishek (@cinemapayyan) December 4, 2018
The amazing @VijaySethuOffl as #Jithu from #Petta #PettaCharacterPoster, second track from December 7th. @rajinikanth @karthiksubbaraj @sunpictures pic.twitter.com/enq4L0Uomb

— Thirunavukarasu (@DOP_Tirru) December 4, 2018
Thalaivar @ back
Villan vjs #jithu in front

Just imagine the scene in screen 😎#Petta pic.twitter.com/aVb5ruQoS2

— PkPraveen 📸 (@pk_views) December 4, 2018
Ommaleyy Verithanam 😍😎💥💥💥
.
.#Vijaysethupathi As #Jithu 😍😎😘#petta pic.twitter.com/lDlnq6J0Ai

— Radhakrishnan B 🏄 (@RadhakrishnanBT) December 4, 2018
@karthiksubbaraj the GOAT 😍😍😍😍😎😎😎#Petta #Jithu pic.twitter.com/h8Xro9Mjyc

— Hari (@Hari_Ganesh_off) December 4, 2018
#Jithu
Craze level 🔥 #PettaCharacterPoster#Makkalselvan @VijaySethuOffl pic.twitter.com/OH6f8qFGcM

— Arun Sethu (@ArunSethu10) December 4, 2018
Watsapp Status Overloaded With @VijaySethuOffl 's #Jithu Poster ! #PettaCharacterPoster #Petta pic.twitter.com/OsgnRt44UV

— Naveen Rajasekar (@tisisnaveen) December 4, 2018
#Thalaivar 's Shadow in #PettaCharacterPoster is Vera Level 🔥#2Point0 #PettaPongalParaak #Rajinikanth #maranamass #Jithu pic.twitter.com/JQyadD7oHS

— RAJINIsm 2.0 ™ (@RAJINIism) December 4, 2018
@karthiksubbaraj would have definitely sketched a menacing villain for Thalaivar #SuperstarRajinikanth! Do big, #Jithu 🔥

What else can @VijaySethuOffl dream more? pic.twitter.com/06I2XPeBQp

— Somamithran (@somamithran) December 4, 2018
Marana Mass 💥💥💥 @VijaySethuOffl as #Jithu from #Petta#PettaCharacterPoster @rajinikanth @karthiksubbaraj @sunpictures pic.twitter.com/8xS88H6Wx5

— Naren (@naren_chill) December 4, 2018
Comment your views on the character of Vijay Sethupathi !!