Tharshan Girlfriend's Personal Message To Mugen After Winning BIGG BOSS Trophy !!
Written by Dhiwaharan Published on Oct 07, 2019 | 19:10 PM IST | 88
Follow Us
Comments: 0
Wishes are pouring from across the world for Mugen as won the title of Bigg Boss season 3. He broke the stereotype and became the first contestant to win the title after winning ticket to finale task. In previous season, Snehan and Janani failed to hold the trophy after winning ticket to finale.
[wp_ad_camp_1]
Mugen won the title by a big margin of 2 crore votes. Sandy who became the runner up lost to Mugen as he managed to gain only 5 crore votes, where as Mugen earned 7 crore votes of Bigg Boss audience.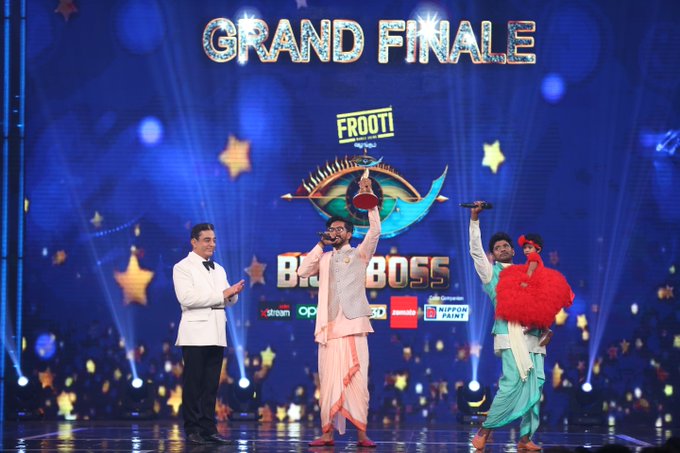 While receiving the award Mugen thanked his family and the fans who voted for him. Mugen is known for his unique skill of singing his own songs in the Bigg Boss house. During the initial episodes, Mugen made an impact inside the house by revealing some of the dark incidents that happened in his childhood.
He said that the repeated quarrels between his parents led him to make bad decisions. He said that he was not mentally stable for few days due to this. He requested every parents who are watching the Bigg Boss show to take care of their children with teary eyes. Now as he won the title, many celebrities and former Bigg Boss contestants are lauding the 23 year old youngster.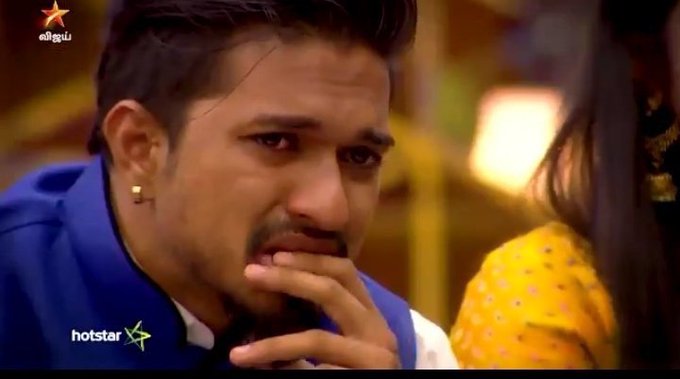 [wp_ad_camp_1]
Sanam Shetty, popular model and Tharshan's girlfriend also wished the winner through her official Instagram account. "I could not find one single person who was not happy for ur win brother Mugen Rao @mugenrao_officiall @themugenrao 👏👏 The youngest contestant yet one of the most composed..effortlessly talented and yet so humble..shortest temper yet with the heart that melts for even a little affection that comes ur way.. Today uv won only for being truthfully U 🤗🎀 Hearty Congratulations dear little brother Mugen Rao. No wonder Tharshan loves u !!🤗💝 Love u baby @abhirami.venkatachalam..u were a vision in Red😍😘" the Instagram post of her in which we can see her posing with Mugen and Abhirami said.
Check out her post below :
Apart from her many celebrities including Yashika, Actress Sri Priya, Janani, Gayathri Raguramm wished the younger, a very best.
Congratulations #MugenRao .. truly well deserved .. All the more happy that you broke the TTF jinx like I'd wished! ☺️👏👏👏 #MugenBB3TitleWinner

— Janani (@jan_iyer) October 6, 2019
[wp_ad_camp_1]
Congrats Mugen Rao!

— sripriya (@sripriya) October 6, 2019
So happy both my choice won. Congrats Mugen tittle winner and sandy runner up. I congratulate all the contestant for a good entertaining season. pic.twitter.com/SCnDrWjH1S

— Gayathri Raguramm (@gayathriraguram) October 6, 2019
What do you think on Mugen winning the title ?? Comment your views !!