Thalapathy Vijay Caught With This Heroine In Foreign Land !!
Written by gokul krishnan Published on Aug 11, 2023 | 14:16 PM IST | 781
Follow Us
Comments: 0
The internet is ablaze with a captivating image capturing the charismatic Thalapathy Vijay alongside the renowned actress Trisha in Oslo, Norway. The photograph, shared widely across diverse social media platforms, has sent fans and followers into a frenzy, sparking a whirlwind of reactions on Twitter that range from elation to intrigue.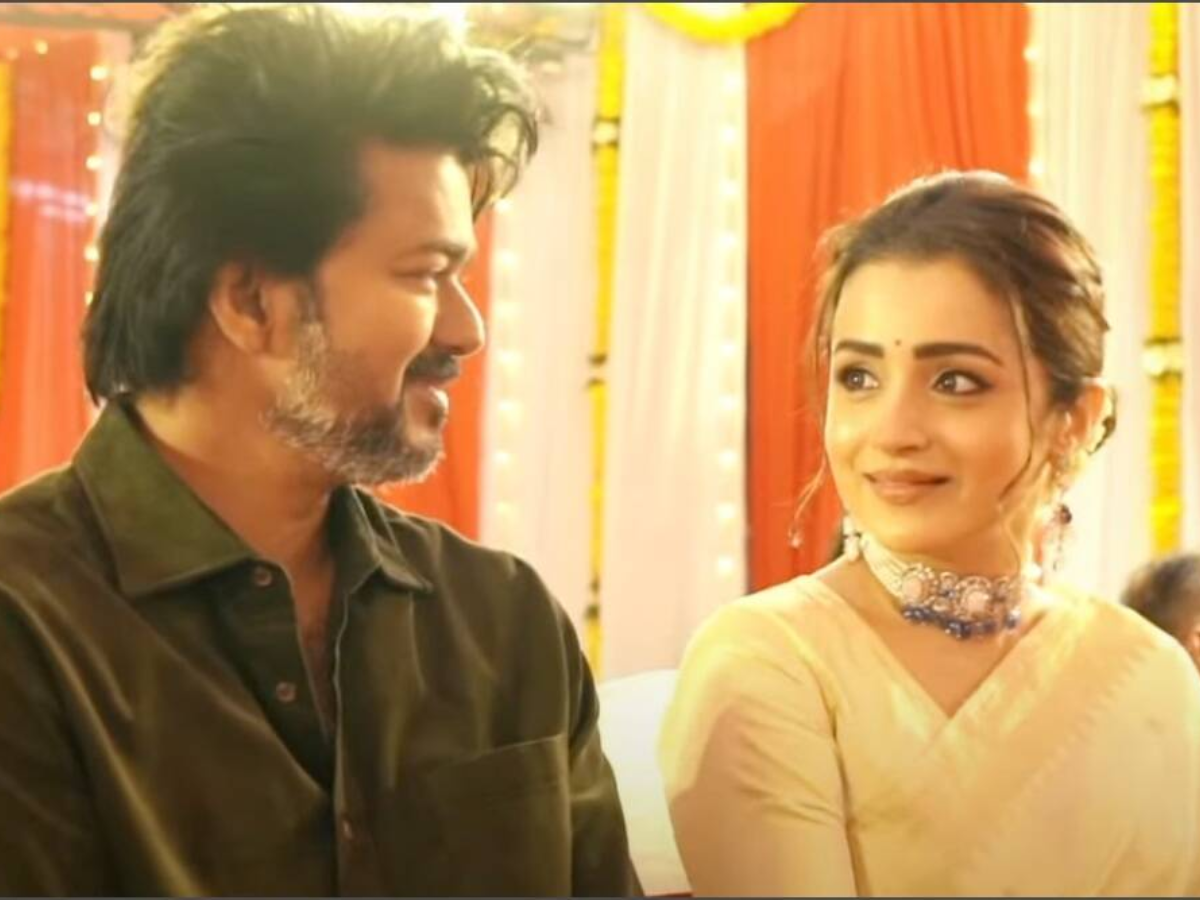 The snapshot, seemingly taken during an unguarded moment, showcases the illustrious Vijay and the enchanting Trisha against the backdrop of Oslo's mesmerizing scenery. Both celebrities exude an air of casual elegance, igniting speculation about the purpose of their rendezvous in the Norwegian capital. With their millions of fans hanging on to every post, tweet, and update, the image has swiftly become the focal point of discussions on digital platforms.
also read: "Jailer" Blast Mohan Character Refers To This Top Hero Of Kollywood?? Twitter War Started
Among the flood of reactions flooding Twitter, emotions are running high. Admirers are showering the image with adoring emojis, celebrating the unexpected union of two South Indian cinema icons on international soil. The photograph's emergence has also spurred fervent speculation about potential collaborations, be it a film project or another venture that could leverage their collective star power.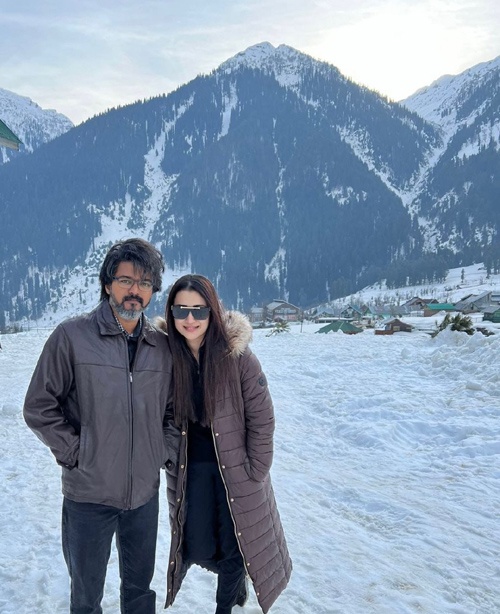 In a unique twist, a security personnel, who was evidently present during the encounter, stirred the virtual pot even more by sharing a succinct yet impactful caption: "Thalapathy Vijay in Oslo." This straightforward proclamation set off a viral firestorm, as netizens dissected every nuance of the image, attempting to decipher the deeper meaning behind this unlikely get-together.
also read: Remember This Actress From "Minsaara Kanna"?? Here's How She Looks Now
As the image continues to spread like wildfire, it raises questions about the power and reach of social media. Instantly transporting fans into a realm of speculation, the photo has set a new benchmark for how celebrities can captivate their audiences across the digital landscape. The reactions it has garnered underscore the profound influence that stars like Thalapathy Vijay and Trisha wield over their admirers, transcending geographical boundaries and language barriers.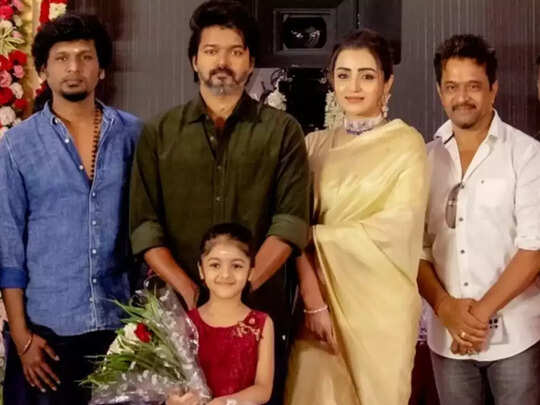 "Leo: Bloody Sweet," an eagerly anticipated Tamil-language action thriller, is poised to captivate audiences with its explosive narrative. Helmed by director Lokesh Kanagaraj, who co-wrote the script with Rathna Kumar and Deeraj Vaidy, the film promises a high-octane cinematic experience. Produced by S. S. Lalit Kumar of Seven Screen Studio, with Jagadish Palanisamy as co-producer, the movie boasts a star-studded cast. Vijay and Trisha take the lead roles, supported by industry heavyweights like Sanjay Dutt, Arjun Sarja, Gautham Vasudev Menon, Mansoor Ali Khan, and Mysskin.
Here is the tweet below:
Thalapathy Vijay Recently #Leo pic.twitter.com/hAsXAjCgDS

— Dhanalakshmi (@DhanalakshmiOff) August 11, 2023
Originally unveiled as "Thalapathy 67" in January 2023 to commemorate Vijay's 67th film in the lead role, the film's definitive title was revealed shortly after. Commencing principal photography in Chennai, the team embarked on an energetic shoot that included picturesque locales in Kashmir. The filming concluded with a final schedule in Chennai by mid-July.
Here is the reaction below:
— Maddy Madhav (@MaddyMadhav_) August 11, 2023
Feel like they are in relationship

— Common Man (@CommonM94087515) August 11, 2023
Thalaivan & Thalaivi both are cute… 😍@actorvijay Smart ah iruka na.. 🥰 Want to see more pictures. @trishtrashers please upload selfies or pics. #LEO #ThalapathyVijay #Trisha pic.twitter.com/q6OUBoHOso

— Josh (@TheNameisJosh7) August 11, 2023
#Vijay and #Trisha spotted in Oslo, Norway. They've gone on vacation alone. pic.twitter.com/uhdHUjbLJ0

— Gokul Krishnan (@gokulkrishcm) August 11, 2023
Anirudh Ravichander's musical prowess, Manoj Paramahamsa's cinematography, and Philomin Raj's editing promise to elevate the film's visual and auditory impact. "Leo: Bloody Sweet" is primed to hit theaters worldwide on 19 October 2023, offering audiences a choice between standard screenings and premium formats, including IMAX. As the countdown to the release begins, fans and enthusiasts can anticipate a cinematic spectacle that combines gripping action with a compelling storyline.