Telugu Fans Taking Extreme Steps To Stop Their Favourite Star From Remaking This Tamil Film!!
Written by Dhiwaharan Published on Dec 09, 2022 | 09:53 AM IST | 285
Follow Us
Comments: 0
Hashtag "We Don't Want Theri Remake" is trending in the micro blogging social media site after a speculation on director Harish Shankar is going to remake the Telugu version of the Thalapathy starrer surfaced. The film is expected to have Pawan Kalyan in the lead role. Fans of Telugu cinema are giving their everything to stop the venture which is evident through their online activity.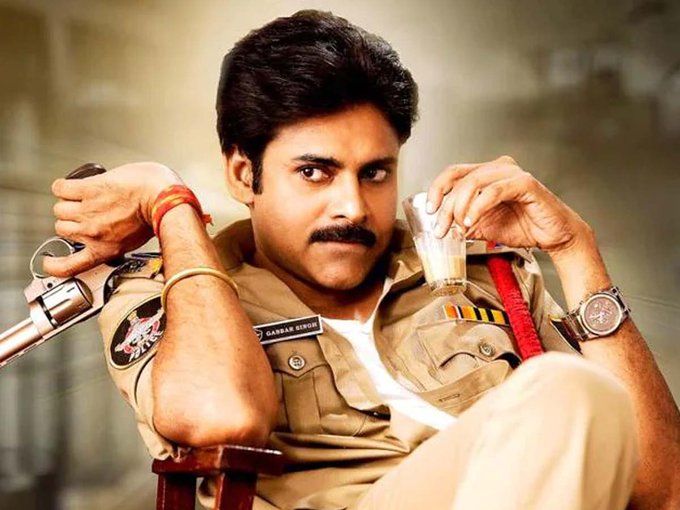 A fan took an extreme decision writing a suicide note to stop Harish Shankar and Pawan Kalyan remaking the Atlee directorial. Many of them could be seen demanding for an original movie instead of remaking from Kollywood. It is notable that Pawal Kalyan is not someone who is new to remakes. His recent venture Bheemla Nayak is a remake of Malayalam blockbuster "Ayyappanum Koshiyum" whereas his previous film was a remake of Hindi's "Pink".
On Thursday, the filmmaker came up with a post hinting that a big announcement is coming up for the fans of Telugu cinema through his official Twitter handle.
Check out his tweet below:
Big excitement is on the way !!! Watch out this space guys !!!! @PawanKalyan @MythriOfficial @ThisIsDSP @DoP_Bose #AnandSai pic.twitter.com/Axt7ayn4qh

— Harish Shankar .S (@harish2you) December 8, 2022
On seeing the post, fans started trending "We Don't Want Theri Remake" is trending in Twitter. Among the many, one of the fans wrote a suicide not to stop the filmmaker from remaking "Theri".
Check out some of the reactions below:
A fan letter to Director & Production House.#WeDontWantTheriRemake pic.twitter.com/DXFNtU6M1y

— Fukkard (@Fukkard) December 8, 2022
@MythriOfficial Don't Mess With @PawanKalyan Fans .oka sari Theri remake ani tweet Vesina oka 5 Minutes ki mee production House Undadhu ❤️‍🔥#WeDontWantTheriRemake pic.twitter.com/kPlu8BO6eA

— . (@Teledhu__) December 8, 2022
This is not a trend, it's our pain @MythriOfficial ! Bcz no one is handling PK perfectly who has Biggest fan following in Telugu states 🙏🙏
#WeDontWantTheriRemake pic.twitter.com/VE1WgciN1o

— Supreme PawanKalyan FC™ (@SupremePSPK) December 8, 2022
Ne reference unna movie ne remake chestunnara anna @PawanKalyan please stop it anna @harish2you #WeDontWantTheriRemake pic.twitter.com/MVRyXEcIT2

— Srinivas Bandi (@srinubandi4444) December 8, 2022
Sorry this came out of frustration bcz I loving this man too much 🥲

Please @MythriOfficial#WeDontWantTheriRemake pic.twitter.com/j9Nx2smtCe

— ★彡 𝙽𝚊𝚟𝚎𝚎𝚗 𝙹𝚂𝙿 🦅彡★ (@_jspnaveen) December 8, 2022
U promised us to give a movie which will be remembered for 10 years but if u choose to do a remake then it will kill our excitement 🙏#WeDontWantTheriRemake pic.twitter.com/o8TwDuh4gv

— Supreme PawanKalyan FC™ (@SupremePSPK) December 8, 2022
This remake should not happen at any cost 🙏, We have to try everything to stop it.. plz @MythriOfficial 🥲#WeDontWantTheriRemake pic.twitter.com/YmrtRogCGb

— ★彡 𝙽𝚊𝚟𝚎𝚎𝚗 𝙹𝚂𝙿 🦅彡★ (@_jspnaveen) December 8, 2022
#WeDontWantTheriRemake @harish2you @MythriOfficial anna fans emotions tho adukovaddhanna☹️☹️ pic.twitter.com/y1vFLKAtJk

— pandu pspk (@gereeshpspk) December 9, 2022
Emotions tho Games Odu Anna 😭#WeDontWantTheriRemake pic.twitter.com/WvTKPEiKqv

— Hᴀʀɪ PᴀᴡᴀɴɪꜱM 𓄂 (@HARI_PawanISM_1) December 8, 2022
Meanwhile PK fans waiting for the official announcement @ @MythriOfficial office.#WeDontWantTheriRemake pic.twitter.com/Zei68l0pTG

— Hyper KinG (@HyperKinGG) December 9, 2022
POV: Directors and Producers discussing to remake a movie with Pawan Kalyan

Meanwhile Pk fans:

#WeDontWantTheriRemake#HarishShankar #Pawanakalyan pic.twitter.com/mttCm2Llcg

— PurushPSN (@PSN4499) December 8, 2022
Expected a lot from you @harish2you sir, please don't disappoint us 💔#WeDontWantTheriRemake pic.twitter.com/azvFS1EMBs

— Pspkswami (@Pspkswami1) December 8, 2022
Blocked by Harish Shankar 🚶, block chesthe chesav remake mathram cheyyaku @harish2you#WeDontWantTheriRemakepic.twitter.com/tngtAvWGLY

— PawanKalyan Team™ (@PawanKalyanTM) December 8, 2022