Teen Girl Sent To Children's Home After Videos Of Her Went Viral In Social Media !!
CM / Updated: 2021-05-12
16:52 IST
By Dhiwaharan
Officials of child welfare organisations rescued a 16 year old girl who was uploading romantic videos in Instagram with a 17 year old boy and sent her to Children's home. She who belongs to the Melpattambakkam of Nellikuppam, Kadalur, fell in love with the boy after connecting with him through social media. The duo started doing videos together to gain fame in social media with the consent of their parents.
[wp_ad_camp_1]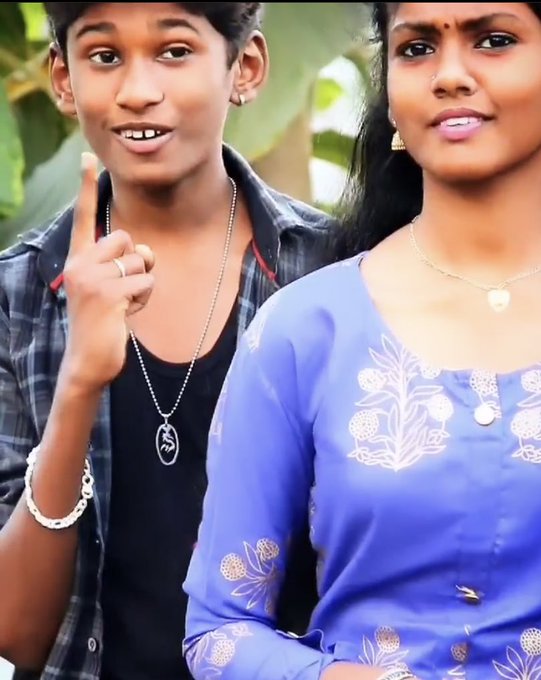 As soon as their videos went viral in social media platforms, social activists registered a complaint in Kadalur Children Welfare office. Officials of Children safety reached the girl's house along with women police officers of Panruti station and conducted an inquiry, says reports. It is reported that they rescued the girl and sent her to the Kadalur Children care centre.
Meanwhile, a video of the girl confessing that she won't do duet videos in Instagram got surfaced in Internet. "I did it to gain trend in Internet without knowing about the consequences. Now, I am struggling a lot. Many children of my age are getting influenced and wants to do videos like me. I have made it by mistake but I don't want other children to commit the same. Please don't get involved in such things. I won't upload videos in Instagram hereafter." she said in the video.
Watch the video below :
[wp_ad_camp_1]
For past few days, a number of videos of the duo were trending in social media platforms. One of the videos showed the boy feeling upset and getting consoled by his mother and the girl. It is said that the Instagram account of the boy got hacked and his mother could be heard calling the girl as "Marumagale" (Daughter-in-law). The girl calls his mother back as "Aththa" (Mother-in-law).
As soon as the video went viral in social media platforms, other older videos of the duo started flooding in the feeds in which they could be seen recreating the romantic songs of Tamil cinema. Several, memes, trolls, jokes and criticism were made targeting the duo. Now, users of social media started reacting in various ways after knowing about the girl being sent to the Child care centre.
Check out some of them below :
மீம்ஸ் போட்டே ஒரு உண்மைக்காதல பிரிச்சிட்டிங்களேடா💔#IStandWith_KuttyVadivelu_and_Sobi ❤️

— Aegon Targaryen™ (@SivanesanThala) May 12, 2021
காவல்துறை மிரட்டி அப்டி சொல்ல வச்சிருக்காங்க இதை பாத்துட்டு பலர் இப்படி பன்னுவாங்கன்னு காதலிக்க கூட சுதந்திரமில்லை போல🤧🤧🤧#2k_kidsLove #sobi_kuttyVadivelu pic.twitter.com/qYNaBPzzBP

— குறுநில மன்னன்😎👑 (@Narenkumar_Ravi) May 12, 2021
Enna vadivelu Ipd ayi pochu!!😂😂😂@Huge6Memes #kuttyvadivelu #instakodumaikal pic.twitter.com/xIFy8Jy4Cp

— Huge6Memes (@Huge6Memes) May 12, 2021
[wp_ad_camp_1]
Kutty Vadivelu Mams Right Now 😞 pic.twitter.com/dIF5EOPSNN

— முரட்டு மாமூ 🔥 (@Murattumamu) May 12, 2021
My mom:அந்த வீடியோ பாத்துட்டு ஒரே அழுக 😪😪.. இந்த நியூஸ் பாத்ததுக்கு அப்றம் தான் வழக்கம் போல 90's கிட்ஸ் டா னு கம்பு சுத்த போனான்🙈🙈😋🤥😝😝… pic.twitter.com/Gu03On3kx3

— Dr.Ramji Ambethkar (@TTRAmbethkar) May 12, 2021