Teaser Of "Kaithi" Hindi Remake Released!! Tamil Fans Couldn't Resist Trolling It
CM / Updated: 2022-11-22
18:04 IST
By Dhiwaharan
Teaser of "Bholaa" starring Ajay Devgn released on Tuesday with much expectations among the fans of the actor. He who directed the film, made it public that the film is going to be released with 3D technology. Fans of the Tamil version of "Bholaa" couldn't resist trolling the makers of it after seeing the teaser which I evident through their posts and tweets.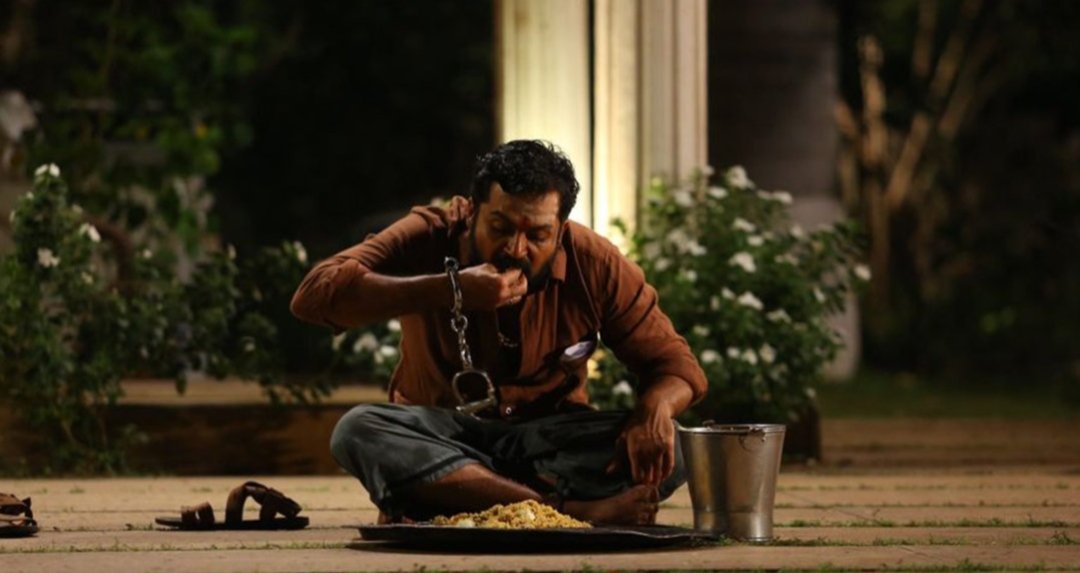 "Kaithi" film released along with highly anticipated "Bigil" and performed extremely well in the box office despite of the star value of the Vijay starrer. Having no heroine, songs or flashback, "Kaithi" film impressed the audience for its strong and intense plot. Karthi who already chose to do performances oriented films such as "Aayirathil Oruvan", "Paruthi Veeran", "Theeran Athigaram Ondru", excelled in "Kaithi" in his own way.
Kaithi revolves around a story of a released prisoner who spent 10 years of Jail sentence. On his way to meet his daughter for the first time, the protagonist was forced to help a senior police officer from deadly drug lords. The film reportedly collected 100 crores in the box office and it is currently streaming in Hotstar.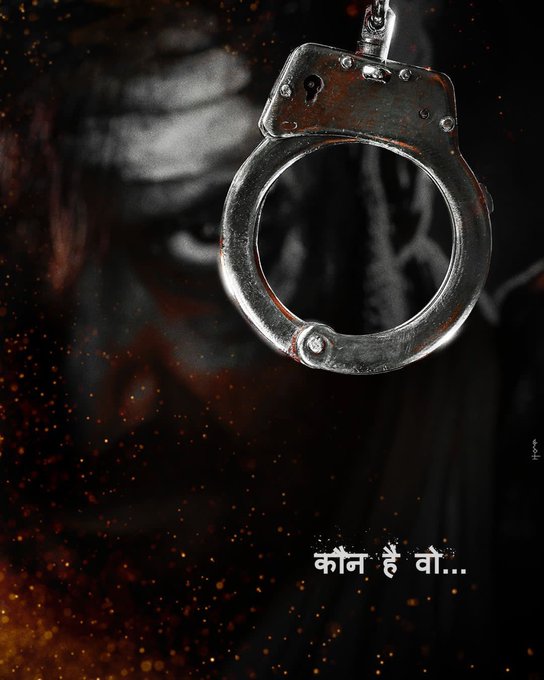 Ajay Devgn, one of the top actors in Bollywood is going to replace the role played by Karthi and rest of the cast and crew includes many big names including actress Tabu. It is notable that Ajay acted in the remake of Malayalam blockbuster Drishyam as well. He also appeared in Singam remake. Being one of the most intense and influential actors of Hindi cinema, Ajay has won two National Film Awards and four Filmfare Awards.
Here's the teaser of "Bholaa" :
KAUN HAI WOH?
An unstoppable force is coming!#BholaaTeaserOutTomorrow #BholaaIn3D#Tabu @ADFFilms pic.twitter.com/sXTiKnzlTJ

— Ajay Devgn (@ajaydevgn) November 21, 2022
"Had a major crush on #AjayDevgn. I still do. But, what's with this #Bholaa teaser? Although it's too early to judge a film based on its promos, I firmly believe certain films must be left alone" Journalist Subhakeerthana said whereas "#AjayDevgn the director has so much to explore & another remake after striking lightning in a bottle with #Drishyam2 might be the biggest risk!"
Check out some of the reactions below :
Too many experiments have been conducted, most of them failures. Isn't that a lesson in itself?

— Subhakeerthana (@bhakisundar) November 22, 2022
loki'na after seeing kaithi hindi remake teaser : kadal neerum uppu than kannerum uppum than wokkali unaku remake rights kuduthathe en thappu than pic.twitter.com/ZHB1t2XbW7

— カーシック (@weirder__) November 22, 2022
Loki after watching #Bholaa Teaser..💔#Kaithi 😶‍🌫️ pic.twitter.com/WmmUk08KZ0

— Laxmi Kanth (@iammoviebuff005) November 22, 2022
The absolute love people have for #Kaithi & its presence in the Lokesh Kanangaraj Universe makes me extremely worried for #Bholaa #AjayDevgn the director has so much to explore & another remake after striking lightning in a bottle with #Drishyam2 might be the biggest risk! pic.twitter.com/KHvBUXfLxY

— ANMOL JAMWAL (@jammypants4) November 22, 2022
Please hide this from lokesh 😭😭😭 #Bholaa #Kaithi pic.twitter.com/m1ayonEnb2

— 🥶🇦🇷. (@KuskithalaV6) November 22, 2022
#BholaaTeaser is not Even close to #Kaithi teaser Lokesh Kanagaraj Karthi supremacy>> pic.twitter.com/KSKobmQ4JM

— ERHAN. (@SRKsYoddha1) November 22, 2022
Kaithi is all about conviction and command over the craft. You will ruin it if you don't have it.

And Karthi's perfection is unmatchable. pic.twitter.com/exrwaFRffB

— Chaitanya (@illusionistChay) November 22, 2022
Some masterpieces are best left untouched..😤💯@Dir_Lokesh's Kaithi 🐐 pic.twitter.com/aqkl1f3BB1

— 𝙎𝘼𝙈𝙐𝙀𝙇 ✨ (@itsnot_samhere) November 22, 2022
😂😂#BholaaTeaserOutNow #Kaithi #Bholaa pic.twitter.com/dSYfrrwSoN

— Troll Cinema ( TC ) (@Troll_Cinema) November 22, 2022
kaithi remake la edhuku da soolam 😭😭😭 https://t.co/aHdoUUiqCL

— prans.🇦🇷 (@innahsaar) November 21, 2022
Me watching the Kaithi Hindi teaser, specially that last car scene. pic.twitter.com/7W1fNZIupe

— Kambali Poochi Thangachi (@Shevangi29) November 22, 2022
Ivan kaithi oda plot ah develop pannala kaithi la karthi patta podrathula irundhu padathoda core ah develop pannirukaan lavada

— वी.के (@VK_aBrokenCuler) November 22, 2022
After seeing Kaithi remake post my reaction pic.twitter.com/PKmYd0SKts

— Vasanth ⇟ LAX Stan 🇦🇷 (@Vasanth_Shelby) November 21, 2022