Tamizhisai Thrashed M.K Stalin & Says His Support To Nayanthara Is Fake !! Check Full Statement !!
Written by Dhiwaharan Published on Mar 26, 2019 | 22:36 PM IST | 100
Follow Us
Comments: 0
A day after actor Radha Ravi triggered a social media backlash over his misogynistic comments about actor Nayanthara at a film event, the Dravida Munnetra Kazhagam (DMK) announced on Monday that he had been suspended from the primary membership of the party.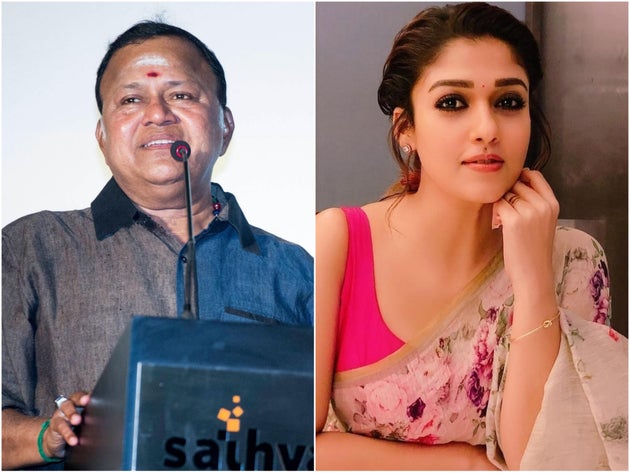 "Actor Radha Ravi has breached the discipline of the party and his actions have brought disrepute," said K. Anbazhagan, DMK general secretary, in a statement announcing his suspension.
[wp_ad_camp_1]
Mr. Radha Ravi, who is also the president of the Tamil Nadu Dubbing Union, had made a derogatory reference to Nayanthara at the trailer launch event of the film Kolaiyuthir Kaalam, starring her in the lead role.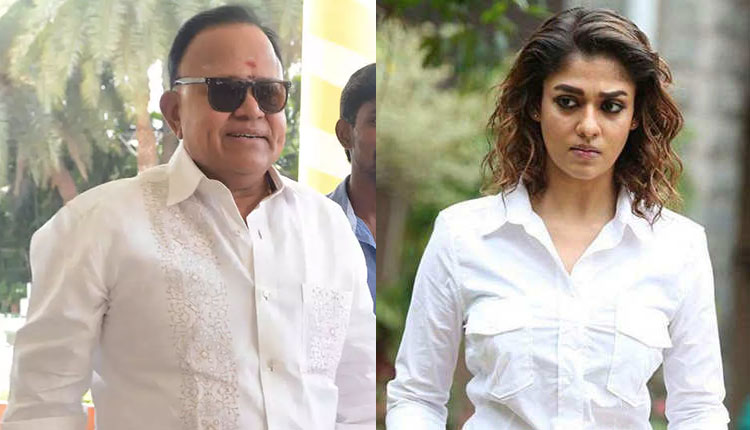 Ms. Nayanthara was not present at the event but a video of his speech posted on social media sites went viral and drew flak from a section of the Tamil film industry and fans of the actor. In his speech, he had also made distasteful references to the Pollachi sexual abuse case.
Dravida Munnetra Kazhagam (DMK) president MK Stalin on Sunday took to Twitter to upload the suspension notice of the actor.
The DMK said Ravi was acting in a manner that brought disrepute to the party, defying the party discipline and was temporarily suspended from the party.
[wp_ad_camp_1]
Stalin said the party upholds the rights of women and Ravi's views about the female movie actors was unacceptable and strongly condemnable.
பெண்ணுரிமை முன்னிறுத்தும் திமுகவில் அங்கம் வகிக்கும் நடிகர் ராதாரவி அவர்களின் திரைத்துறை சார்ந்த பெண் கலைஞர்கள் குறித்த கருத்து ஏற்க இயலாதது. கடும் கண்டனத்திற்குரியது. கழகத்தினர் யாவரும் கண்ணியம் குறையாத வகையில் கருத்துகளை தெரிவிக்க வேண்டும்.மீறுவோர் மீது நடவடிக்கை எடுக்கப்படும். pic.twitter.com/vEM2Eri2zN

— M.K.Stalin (@mkstalin) March 25, 2019
Now popular politician Tamizhisai Soundararajan who belongs to the BJP party has now came up with a statement saying that what done by M.K Stalin against Radha Ravi is just an election stunt. She also stated that the statements of Radha Ravi against Nayanthara is condemnable.
Check out her tweet thread here :
நயன்தாராவை பற்றிய விமர்சனம் கண்டிக்கத்தக்கது.அதற்காக ராதாரவி நீக்கம் என ஸ்டாலின் அறிவிப்பு ஒரு தேர்தல்நேரத்து நாடகம்.ஏனென்றால் ராதாரவி என்னைப்பற்றி தரக்குறைவான விமர்சனங்கள் பலஆண்டுகளாக திமுகமேடைகளில் இருந்து வந்தபோது என்ன நடவடிக்கை எடுத்தார்கள்?பெண்மையைபழிப்பது திமுகவின் வாடிக்கை

— Chowkidar Dr Tamilisai Soundararajan (@DrTamilisaiBJP) March 25, 2019
முன்னாள் முதல்வர் ஜெயலலிதாவை அந்நாள் முதல்வர் முதல் கழக பேச்சாளர் வெற்றிகொண்டான் வரை பேசிய பேச்சுக்கள் அச்சில் ஏற்றமுடியாத தரம்? என்பதை நாடறியும்.ஜெ.அவர்களை சட்டமன்றத்தினுள்ளே அடித்துஉதைத்தவர்கள் திமுகவினர்.நீங்கள் செய்வது தேர்தல் காலத்து நாடகம் என்னபதை மக்கள் அறிவார்கள்

— Chowkidar Dr Tamilisai Soundararajan (@DrTamilisaiBJP) March 25, 2019
The DMK party members starting from their former chief minister to spokesperson Vettri Kondaan abused late Chief Minister Jayalalithaa which known by the entire country. DMK party members abused and thrashed Jayalalitha inside parliament and it is now clearly evident that they doing it only for election.
[wp_ad_camp_1]
Check out some of the reactions her tweet received :
நீங்கள் நாய் சேகரை மட்டும் என் கொஞ்சிநீர்கள்…..

— Al-yazeer Arafath (@yazeerAl) March 25, 2019
எஸ்வீ சேகர் எச் ராஜாவலாம் கட்சில வச்சிக்கிட்டு நீங்கலாம் பேசவே கூடாது pic.twitter.com/uh2Mh0likx

— கிப்சன் (@gips_twitz) March 25, 2019
பார் உள்ளவரை, கார் உள்ளவரை, மோர் உள்ளவரை, நீர் MP MLA ஆகமுடியாது, அந்த மெயின் ரோட்டு 🐟🐠மேட்டருக்கும் ஒரு ட்வீட் தட்டியிருக்கலாமே

— பயணி (@yasarjuv) March 25, 2019
பெண்மையை சிறுமைப்படுத்துவது தி மு க வின் வாடிக்கை – அது ஸ்டாலினுக்கு வேடிக்கை – அதனால் இல்லை நடவடிக்கை .ராதாரவி கட்சி தாவ தயாரானது தெரிந்ததால் இந்த முன்னெச்சரிக்கை

— S.R.SEKHAR (@SRSekharBJP) March 26, 2019
Tamilisai Soundararajan is a doctor and President of the Tamilnadu Bharatha Janata Party. She was a National Secretary of the Bharatiya Janata Party prior to this appointment. She is the daughter of Kumari Anandan, senior congress party leader in Tamil Nadu.
What do you think on her Statements ?? Comment your views below !!