The teaser of Ram Charan's Vinaya Vedhiya Rama is finally out and it's going to make fans really happy. It is a complete action drama and a thunderous one. Ram Charan plays the main lead in the film and has a fierce presence on screen. His dialogues and swag is what makes him one of the most loved actors in the Telugu film industry. Vinaya Vedhiya Rama is no less. It has some strong dialogues, Ram's angry young man avatar and Vivek Oberoi's blink 'n' miss performance makes this one entertaining teaser. Fans are really looking forward to the film and are quite impressed with the teaser.
[wp_ad_camp_1]
Vivek plays an antagonist in the movie and Kiara Advani, the female lead. Though Kiara was missing from the first teaser, we are pretty sure that the makers will introduce her in another teaser and possibly a poster. The makers had released the first look and title of the film a couple of days back announcing the teaser today. This is one of Ram's highly anticipated films and it will be hitting the screens on Sankranthi 2019. We can't wait to see more glimpses of the film in the near future.
Meanwhile this teaser also turned to be come back for Top star Prashanth. As we all know he was supposed to command a huge fan following like Vijay or Ajith, who made their debut around the same time as Prashanth. Prashanth is actually senior to both Vijay and Ajith by a few years.
[wp_ad_camp_1]
Now on seeing him as a character role in the teaser of Vineya Vidhaya Rama, people of Tamilnadu felt really bad for him and expressed their sorrows through tweets and memes. Check out the teaser here :
Check out some of the reactions from the fans of Top Star here :
அடேய் ஒரு காலத்துல உலக அழகி ஐஸ்வர்யா கூட டபுள் ரோல்ல மாஸ்ஸா நடிச்சவர்டா அவர போய் 😁😁😁 ஏதோ அடியாள் மாதிரி …… கால கொடுமை pic.twitter.com/fyjjJdOvYi

— ஆஹான்!! 😉 (@Kadharb32402180) November 9, 2018
அதுமட்டுமா? அவர் ஒரு முறை நடித்த கதாநாயகியுன் அடுத்து நடிக்க மாட்டார். சிம்ரன் மட்டும் தான் இரண்டு படம். கண்ணெதிரே தோன்றினாள் & ஜோடி. சினேகா அவர்களுடன் விரும்புகிறேன் படத்திற்குப் பிறகு நீண்ட காலம் கழித்து பொன்னர் சங்கர் படத்தில் தங்கையாக நடித்தார். அப்படிபட்ட நடிகர் பிரசாந்த்.

— Balamurugan (@ibalamurugan72) November 10, 2018
— BLACK PEARL (@BlackPearl_KM) November 9, 2018
பொன்னர் சங்கர் விபரீதம்…🤔🤔

— அருள் பார்வை (@arulsviews) November 9, 2018
#VinayaVidheyaRama Teaser…

Top Star 'Prasanth' ippudi side kick aahitare… pic.twitter.com/OGkRZPCVmj

— Christopher Kanagaraj (@Chrissuccess) November 9, 2018
Heart break photo #TopStar @prasanth pic.twitter.com/0f9fbBSN0e

— பொறி உருண்டை (@raajsh01) November 9, 2018
What??
@actorprashanth made into a side star?? 😠😤😕

என்னங்கடா எங்க டாப் ஸ்டாரை இப்படி சைடு ஸ்டாரா மாத்தி வச்சி இருக்கிங்க?? 😠😬😕https://t.co/u7eWaF9M5I

#VinayaVidheyaRama #TopStar #Prashanth #RamCharan #kiaraadvani pic.twitter.com/XgHhBaaLAP

— babunaraen (@babunaraen) November 9, 2018
comeback for #TopStar @actorprashanth #Prashanth #VVRTeaser #VinayaVidheyaRama https://t.co/PIAlwpNClO

— Rohit Venkatraman (@RohitvNiranjan) November 9, 2018
OMG! TOPSTAR ⁉️ pic.twitter.com/pCaqmnBa34

— Complete Cinemas (@CompleteCinemas) November 9, 2018
Yes it is Power-Packed trailer but whats our top star #Prashanth doing here..
Just wondering how big star he was once in kollywood, now in tollywood as a character artist.#RamCharan#VinayaVidheyaRama #VinayaVidheyaRamaTeaser pic.twitter.com/eeZMAJRtHs

— Indra Kumar (@madrasrajaindra) November 9, 2018
Top star marana Mass !! 💥💥 pic.twitter.com/Y9Cc9DNoH9

— Vikram Krishna (@krishna3_rk) November 9, 2018
Actor #Prashanth in #VVRTeaser pic.twitter.com/Hy3XUt9im2

— HBD లోకనాయకుడా🌍 (@Maiself_siva) November 9, 2018
Lots of Memes in Tamil circles about the nature of #Prashanth's role in #VinayaVidheyaRama, after the teaser release yday.. Will it be just a basic support role or something more in store ? #VVRTeaser pic.twitter.com/3DBWgW1owG

— Kaushik LM (@LMKMovieManiac) November 10, 2018
அவர் அஜித் , விஜய்க்கு முன்னாடியே தான் சுப்பர் ஸ்டார் சொல்லிகிட்டார்- 😂 #செம்பருத்தி

— Mahesh🇮🇳 (@maheskr) November 10, 2018
Brother role who will die before the climax as usual in boyapati films 😁😁

— Jet Ninja (@Teja_Tweetzz) November 10, 2018
Twitter battles should have been fought between his fans and fans of Thala and Thalapathy. People must have debated his possible political entry, because he showed all the signs of a promising actor; an actor who would last a long time.
[wp_ad_camp_1]
His initial films like Chembaruthi were superhits. Prashanth, the son of actor-filmmaker Thyagarajan, got the opportunity to act in the films of icons like Balu Mahendra (Vanna Vanna Pookal) and Mani Ratnam (Thiruda Thiruda) even in the early point of his career.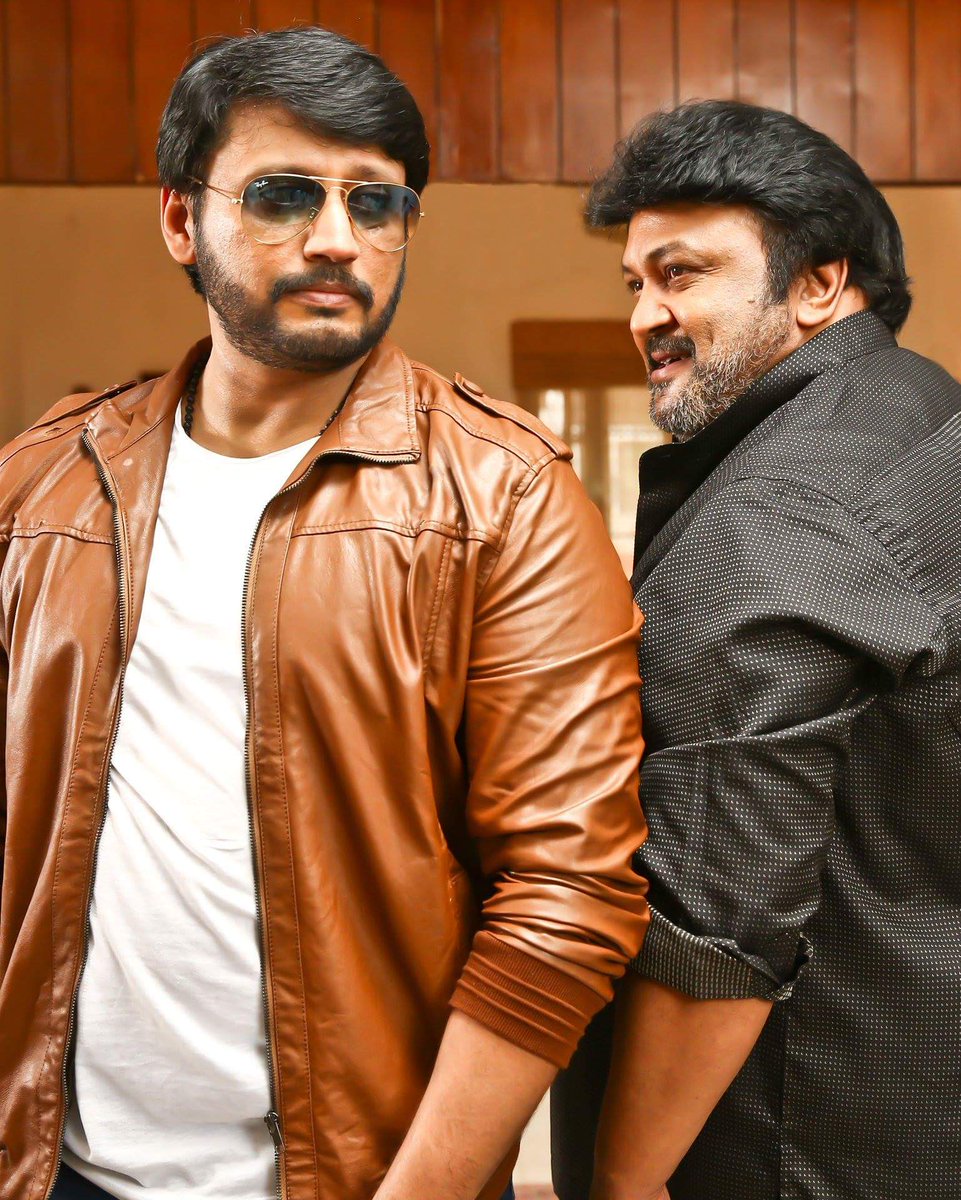 He reached the pinnacle of his career after the success of his film Jeans (1998), directed by Shankar. Prashanth was seen romancing Aishwarya Rai, who had just made her debut in Hindi with the film Aur Pyaar Ho Gaya.
Prashanth played two roles in the film. Jeans lacked the amaturish CGI effects that were prevalent in most double-role films. Jeans looked genuine. It soon became the talk of the town.