Tamil Rockers Leaked The Yet To Be Released Avengers ENDGAME !! Here's How Internet Reacting !!
By Dhiwaharan
The much-awaited Avengers: Endgame has become the latest victim of piracy. According to reports, infamous piracy website TamilRockers has leaked a cam print of the entire film online two days before its release.
Avengers: Endgame is the culmination of over a decade's worth of films in the Marvel Cinematic Universe and will revolve around how the surviving superheroes will take down the mad Titan Thanos. The film stars Robert Downey Jr, Chris Evans, Chris Hemsworth, Mark Ruffalo, Paul Rudd and Brie Larson, among others.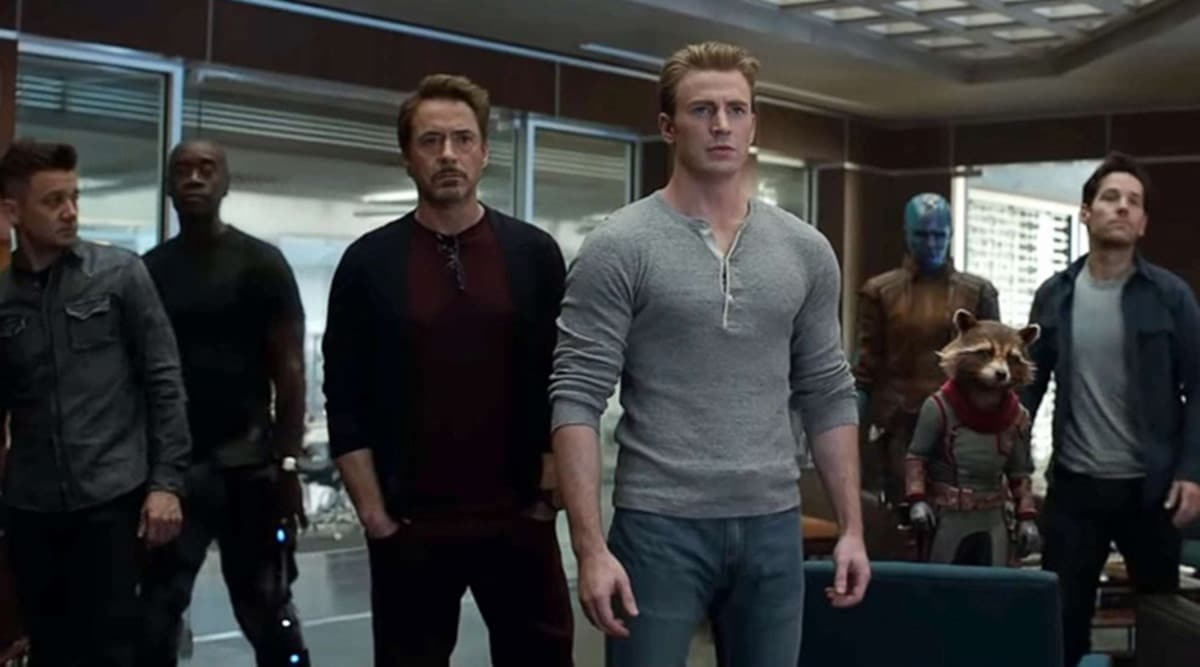 The excitement of fans has gone up to frenzied levels, with just one day to go for the release of Avengers: Endgame. The advance ticket sales were unprecedented and the film is set to have an earth-shattering opening, estimated to be over Rs 40 crore, at the box office.
[wp_ad_camp_1]
It was only a few days ago that the makers of the film had requested the audience to not leak any spoilers, but seems like their efforts have not garnered the results they had hoped for. There are various Reddit threads that have leaked the plot of the film as well.
This news going viral in social media and many fans requesting Tamil rockers not to spoil the hard work of the makers. Some making fun out of it as well. Check out some of the top reactions here :
#TamilRockers Leak End Game before it's Release. pic.twitter.com/PtObs0egtI

— KamDev Baba (@TheKamDevBaba) April 25, 2019
Tag that #marvel fan in your gang😂#endgameleaked #avengersleaked #tamilrockers 😨🙊#HashtagTamizha pic.twitter.com/NNk1PiTahe

— Hashtag Tamizhan (@HashtagTamizha) April 24, 2019
[wp_ad_camp_1]
#TamilRockers #Avengers
Everything thing from Tamil is pirated
Thier IPL cricket is also a fixed game.
Tamil are the pirates of India 😂😂

— Synaptic Vesicle (@Periperichicke3) April 24, 2019
#tamilrockers has already spoiled #AvengersEndgame 1 day before its official release.@MarvelStudios@Russo_Brothers
Kill Piracy 🚫 pic.twitter.com/ffPOybBwtv

— Adhil Aramam (@AdhilAramam) April 25, 2019
நாங்கள்ளாம் ஒன்னும் அதிர்ச்சி ஆவல.நாங்களே HD Print வரலனு காண்டுல இருக்கோம் போவியா… pic.twitter.com/DY9YO4iacM

— பாலா (@Bala4575) April 25, 2019
😂😂😂😂😂😂 அடுத்து ஹாலிவுட்டில் நுழைந்த தமிழ்ராக்கர்ஸ்

— தனிமை காதலன்💐 (@majikathali) April 25, 2019
— Chella (@Chella3864) April 25, 2019
அடப்பாவிங்களா😁😁 இதையேஇப்ப தான் கண்டுபுடிச்சீங்களா😂😂😂

— Murali sai (@emurali39) April 25, 2019
நீங்க என்ன இப்ப வந்துச்சு ன்னு சொல்றீங்க நான் நேத்து வந்துச்சு நான் டவுன்லோட் பண்ணி பார்த்து பார்த்துட்டான்

— நாட்டுபுறத்தான் (@nandhakumarroja) April 25, 2019
Outrage against #TamilRockers when they leak #AvengersEndgame #Endgame but can't the same be for other films ? If you choose to boycott them then let it apply for every other film & not just limiting it to #Avengers #DontSpoilAnyGame

— Rohit Venkatraman (@RohitvNiranjan) April 25, 2019
நேத்தே பார்த்தாச்சு விஜய் சேதுபதி தமிழ் டப்பிங் கடுப்புல தமிழ்ராக்கர்ஸ் முதல் காட்சி சூப்பர் குவாலிட்டில விட்டாலும் விடுவான்

— Nandhu Nallavan (@Nandhu_lovable) April 25, 2019
[wp_ad_camp_1]
With Avengers Endgame leaking on Tamilrockers, the film will reach a lot of people days before its scheduled release date. With a humongous amount of tickets already sold, it seems unlikely that the film will face any disadvantages on the box office front.
What do you think on these reactions ?? comment your views below !!