Tamil Movie Reviewers Thrashed "The Legend" !!
Movie
saravana
The legend
CM / Updated: 2022-07-30
19:08 IST
By Dhiwaharan
Prominent Tamil movie reviewers Prashanth who is popularly known as and Blue Satta Maaran thrashed Arul Saravanan starring "The Legend" in their movie reviews. While Maaran said that the owner of "Saravana Stores" lacks acting ability, Prashanth advised him not to act at all and suggested him to produce movies. In the public review, people who watched the movie also made fun of the debutant.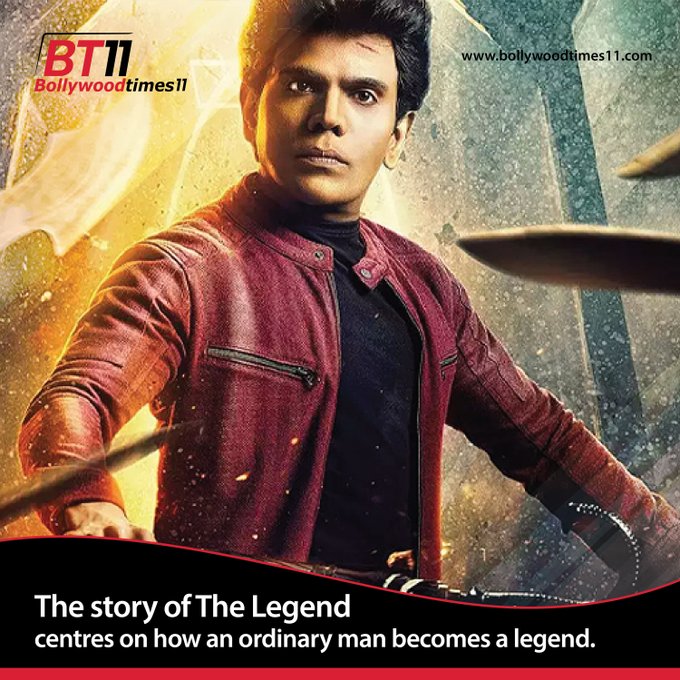 For a very long time, there was this news about Saravana Stores owner Legend Saravanan making his debut in Kollywood film industry as protagonist. Recently, the official release date of the film was announced as 28th of July and the film got released successfully and is running in theatres as well.
The film revolves around "The Legend", a scientist coming from foreign to help the poor and needy in his native place. Being a scientist who has revolutionised the antibiotics field, who chooses to work from his village for the sake of his people. Spurred by the death of his diabetic friend, he decides to invent a cure for the disease. His decision irks the medical mafia and they all trying everything possible to prevent him from helping people. They even causing him a very personal loss and the story revolves on how Dr. Saravanan succeeded in his mission.
The legend review 😂😂😂 pic.twitter.com/8esfkdQbZH

— 𝙅𝙚𝙣𝙣𝙞 𝙛𝙚𝙧 𝙗𝙡𝙚𝙨𝙨𝙮 ➐ (@Jenniferblessy_) July 28, 2022
Watching the film, Maaran said that the acting of Arul Saravanan looked extremely artificial and the story, screenplay failed to help the film too. "We couldn't enjoy the presence of Arul Saravanan at all as he couldn't act at all. He shows same reaction for all the emotions. His make up looked extremely artificial" Maaran said in his review.
"The filmmakers failed to provide a good screenplay as well. The scenes were predictable and the entire film looked like an advertisement" he added. Maaran also said that Arul Saravanan couldn't be encouraged as he was encouraged for his acting in advertisements for his shop as people are spending money and time to watch him in a movie.
Watch his review below :
Source : Tamil Talkies 
Prashanth, throughout his review, trolled Saravanan and went on to imitate him as well. The movie reviewer said that Saravanan should stick to his business and could produce movies if he wishes to enter cinema but acting is not his forte. "Saravanan acting in movies is equal to making an underwear in gold. No matter how expensive it is, one couldn't flaunt it to others" he concluded his review.
Here's his review :
Source : Tamil cinema review 
Here's how public reacted after watching the movie :