Suriya Shared Vivekh's Last Video !! WATCH
By Dhiwaharan
Actor Suriya shared the video of actor Vivekh's last show which is going to be released in Amazon Prime from 27th of August. The series which is titled as "LOL Enga Siri Paapom" shows Vivkeh hosting with "Mirchi" Shiva. Premji, "CWC" fame Pugazh are some of the other celebrities who took part in the show which is evident through the promotional video shared by Suriya Sivakumar who shared screen space with the legendary comedy actor in a number of films.
[wp_ad_camp_1]
The demise of actor Vivekh left his fellow actors, fans and Tamil speaking social media space in a dejected state. Vivekh is known for making comedies in his movies with a touch of his lateral thinking ability. He talked about providing education to oppressed children, caste discrimination, superstitious beliefs in Tamil culture, ideologies of reformer Periyaar, dreams of Abdul Kalaam, poems of Bharathiyar and about many other progressive developments for the society through his films.
On 17th of April, Vivekh died in a private hospital after suffering a cardiac arrest. An unconscious Vivekh was brought to the SIMS hospital, a day before. He reportedly suffered a cardiac arrest due to a 100% blockage in heart vessel. "It took nearly an hour for the doctors to remove the block. He was then put on an ECMO. His is an acute coronary syndrome with cardiogenic shock and not related to the vaccine," Dr. Raju Sivasamy said and confirmed that Vivekh wasn't infected with COVID 19 virus.
[wp_ad_camp_1]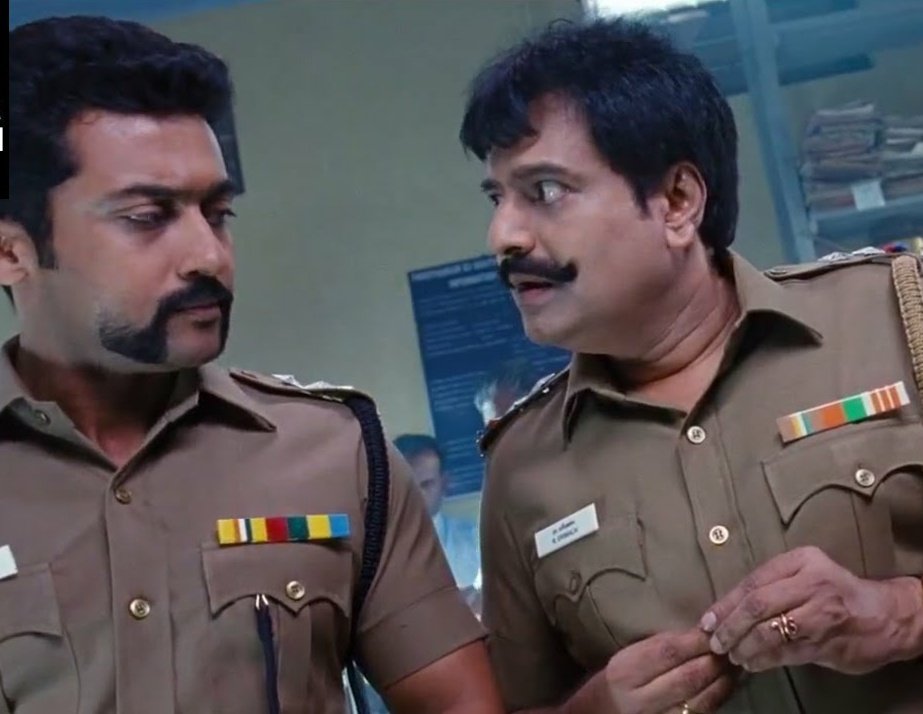 Ever since the actor left the world, fans have been sharing the clippings and dialogues from his films in a way of remembering him. Now, actor Suriya, through his official twitter account, shared the video of show Vivekh participated before his death. "He will live forever in our hearts.. It's an honour to share
@actor_vivek sir's last work who made us laugh and also passed on socially responsible n progressive thoughts" said Suriya while sharing the video. the actor shared screen space with Vivekh in films such as "Perazhagan", "Singam series" etc.
Check out the video below :
He will live forever in our hearts.. It's an honour to share @actor_vivek sir's last work who made us laugh and also passed on socially responsible n progressive thoughts! pic.twitter.com/vz1VVoDHqP

— Suriya Sivakumar (@Suriya_offl) August 13, 2021
Check out some of the reactions below :
Respect 🙏♥️ pic.twitter.com/71glyxTIIi

— Suriya Fans Club™ (@SuriyaFansClub) August 13, 2021
While watching vivek sir comedy can't understand or can't trust he is not with us 😭😭😭

Missing you vivek sir 🥺#Suriya#EtharkkumThunindhavan#VaadiVaasal#Jaibhim#Navarasa@Suriya_offl pic.twitter.com/5SeliecGt9

— Surya praveen (@suryapraveen22) August 13, 2021
[wp_ad_camp_1]
This ❤ this ❤
couldn't wait for it 🤗

seems so hilarious but at the same time, that was an emotional attack ❤

missing him in immense ❤ and yeah, he'll be living in our hearts ❤

and showering his blessings upon all of us here out ❤🤗 #MissYouVivekSir #LOLEngaSiriPaapom ❤ https://t.co/TtJhEEEmSP

— Afia❤harish (@aamafiaharish) August 13, 2021
Fantastic Human Being…always To Be A Great Acter…you are A True Legend Sir…உங்கள் புகழ் காலம் இருக்கும் வரை அழியாது…. என்றும் உங்கள் சிந்தனை கருத்துகளில் உங்களை மறவாது நட்ட மரங்கள் உடன் நினைவு கூர்வோம்….

— Subash (@iamSubash888) August 13, 2021
Such a Gem You're @Actor_Vivek Sir ….I was grown up by Seeing Ur Comedies From Childhood🥺 and Still Now I Can't Believe Tht, You're No More.. We'll Miss You Sir , Legend💔💔🥺 https://t.co/M22a34UP0P

— AkHiL💫_Suriya🦁 (@ImDahDude67) August 13, 2021
I don't know how this show is gonna be, but I get to see @Actor_Vivek and that's all that matters ❤️ https://t.co/jVJw65Hhtm

— sharan (@IanMakesNoSense) August 13, 2021