Superstar Removed Nelson After Watching "Beast"?? Internet Reacts
beast
Nelson Dilipkumar
rajinikanth
11 months ago
By Dhiwaharan
A report about Superstar Rajinikanth removing director Nelson Dilipkumar after watching his recently released film "Beast" is doing rounds in Internet platforms. Reactions regarding the same are surfacing in the Internet platforms after some of the reputed media portals reported about the removal of Nelson.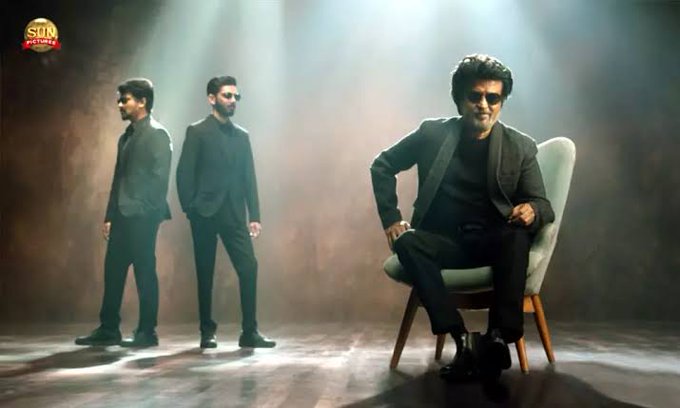 It has been recently announced that Nelson Dileepkumar who debuted through "Kolamaavu Kokila" to Tamil film industry, is going to direct Super star Rajinikanth in his next film which is tentatively titled as "Thalaivar 169". Anirudh has been roped in to compose music for the film with Sun pictures producing Super star again after "Annatthe". The promo video showed Superstar Rajinikanth sitting in a chair with his very own swag by having Nelson and Anirudh standing aside.
The growth of Nelson Dileepkumar after directing just two released films is being admired by the fans. He who got committed to direct Vijay's "Beast" before the release of "Doctor", got committed to direct "Thalaivar 169" before the release of "Beast". However, after the release of "Beast", it has been reported that Rajinikanth watched the film and decided not to resume with the project.
Rajinikanth watched the film at a private screening arranged by Sun Pictures. According to Polimer, Superstar who was pretty much excited during the intervel and ate ice cream while watching the film, said "Ice cream tasted good" as his response after watching the film.
Watch Video :
Source : Polimer
Reports suggests that either Desingh Periyasamy of "Kannum Kannum Kollayadithaal" fame or Atlee could direct the next film of Superstar Rajinikanth. As soon as the report surfaced, various kind of reactions are pouring in the internet.
Check out some of them below :
I think it's better to go ahead with Desingh cause after looking at Annaatthe's result and if he does this too I think it will look bad! I think he will now think about it too!! This will teach Nelson a lesson not to take things for granted!

— DJ ALI (@Hisrath95) April 19, 2022
Need Nelson sk again
Great combo

— Vishal (@lahs1v) April 19, 2022
Hearing rumours that #Thalaivar169 has been dropped, and honestly I hope that's not the case. I have faith that Nelson will bounce back, and I feel like he could give us a unique Rajini film, so fingers crossed this rumour is bogus 🤞

— சரண் (@arabickuthu_) April 18, 2022
#Rajini to Nelson – pic.twitter.com/o28Jy39GMg

— ℙ𝕣𝕒𝕓𝕙𝕒𝕜𝕒𝕣𝕒𝕟 (@PrabhakaranSays) April 18, 2022
Rajini – Nelson project dropped?Whatever விஜய் உண்மையாவே ஒரு நல்ல ஹீரோனா இப்ப நெல்சன கைபிடிச்சு கரையேத்திவிட்ற பொறுப்ப ஏத்துகனும். இன்னொரு same combo ஹிட் கொடுக்கனும் Like how AK gave a big commercial success with Siva after Vivegam.

விஜய் சுயநலவாதியா.. பொறுத்திருந்து பாப்போம்.

— T H A N G A M (@ThangamAK22) April 19, 2022
"Beast" revolved around a group of terrorists hijacking a shopping mall with 200 plus civilians to make the government release their head, shows Vijay as Veera Raghavan, a Raw agent who is fond of kids. Being a skillful spy, Veera Raghavan who geta caught inside the mall with public, manages to escape a sum of civilians from the terrorists and claims that he is from another group that belongs to Bangladesh.
The terrorists group which decides to give up, finds out that the claim made by Raghavan is a lie and successfully releases their head from prison. Rest of the film relies on how the protagonist re-arrests the terrorist group head by entering Pakistan. Comment your views on he reports hat are doing rounds !!