Superstar Rajinikanth's Transparent Speech About Mayilsamy Gained Him Hatred !!
death
Mayilsamy
rajinikanth
CM / Updated: 2023-02-20
13:50 IST
By Dhiwaharan
Superstar Rajinikanth's transparent speech about Mayilsamy gained him hatred. The entertainment industry is in mourning as renowned comedian Mayilsamy passed away in Chennai on February 19. The news of his sudden demise came as a shock to everyone as he had performed and taken part in rituals all night on Maha Shivaratri. Mayilsamy suffered a cardiac arrest and passed away in the early hours of the morning. The news of his passing was met with an outpouring of grief and condolences from fans, friends, and colleagues. Superstar Rajinikanth said that he know Mayilswamy since he was 24 years old.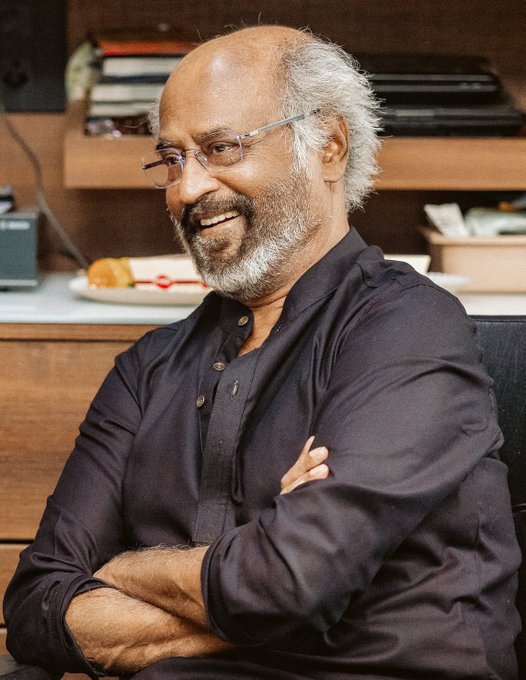 One of Mayilsamy's closest friends, Superstar Rajinikanth, paid his last respects to the comedian and expressed his deep sorrow at the loss. Rajinikanth, a popular Indian film actor and political figure, is known for his close relationship with Mayilsamy. In a statement, he described Mayilsamy as a dear friend and a devotee of Lord Shiva.
Rajinikanth said that it was Lord Shiva who took his best devotee on Maha Shivaratri. He added that he would fulfil his friend Mayilsamy's last wish and called his demise a great loss to the cinema industry and humanity. On February 20, he visited Mayilsamy's house to offer his condolences to the family members. Speaking to the media, Rajinikanth said that Mayilsamy was not only a loss to the film industry but to the entire humanity.
#RIPMayilsamy #mayilsamy sir last words 😭🙏 emotional !!

Hope his last wish will be fulfilled by #Thalaivar 🙏@RIAZtheboss @ash_rajinikanth @soundaryaarajni @rajinikanth pic.twitter.com/8rsUoydBWa

— Suresh Balaji (@surbalu) February 19, 2023
Mayilsamy was a popular Tamil comedian and actor, known for his mimicry and comedy performances. He was a great admirer of MGR, a legendary actor and politician, and a staunch devotee of Lord Shiva. Rajinikanth spoke about his close friendship with Mayilsamy, recalling how they met when he was only 23-24 years old. He said that he and Mayilsamy had a close bond, but for some reason, they did not act together in many films.
According to Rajinikanth, Mayilsamy was a great devotee of Lord Shiva and would often speak about him. He said that Mayilsamy's devotion to the deity was evident in his annual trips to Tiruvannamalai for Karthigai Deepam. Rajinikanth recalled how Mayilsamy used to feel happy when he saw the crowds at the event, as if they had come to watch his movie. Mayilsamy used to call Rajinikanth and wish him on Karthigai Deepam every year, and the last time he called, Rajinikanth missed the call. He said that he had planned to apologize to Mayilsamy but had forgotten, and now it was too late.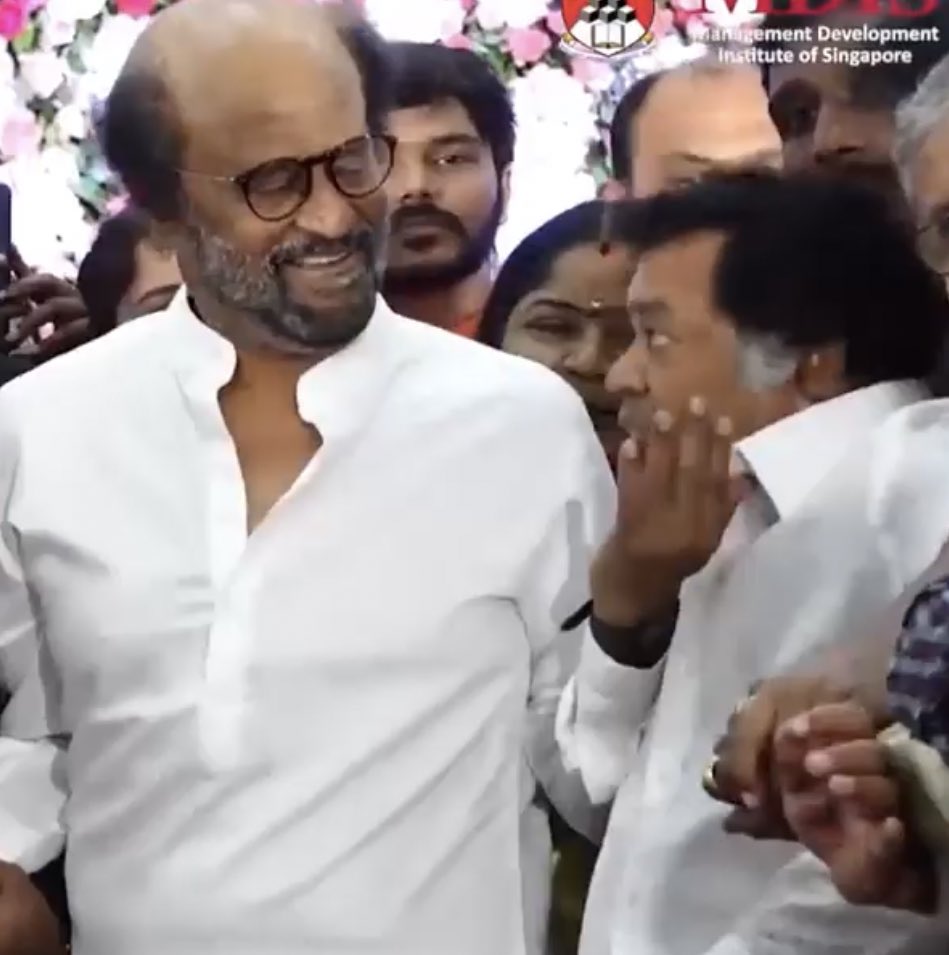 The loss of Mayilsamy has been deeply felt by many in the entertainment industry, as well as his fans and admirers. Rajinikanth described Mayilsamy as a socially responsible human being and a great social thinker. He said that his passing, along with the recent death of another comedian, Vivekh, was a huge loss to the cinema industry and to humanity as a whole.
Watch Video :
#RIPMayilsamy #mayilsamy #Thalaivar paid his last respect today and his speech 🙏🙏#superstar @rajinikanth | #Rajinikanth pic.twitter.com/ysrVC5V3yM

— Suresh Balaji (@surbalu) February 20, 2023
Mayilsamy had reportedly told Drums Sivamani, during his last concert, that he would want Rajinikanth to visit the temple. Rajinikanth confirmed that he had heard about this and would talk to Sivamani to fulfil Mayilsamy's last wish.
The passing of Mayilsamy has left a void in the entertainment industry, and his fans and admirers will miss his unique talent and comedic timing. However, his legacy will live on through his many memorable performances and his dedication to Lord Shiva. Mayilsamy will always be remembered as a beloved comedian and a great human being who brought joy and laughter to many.
Many users of Internet platforms criticized Supertar Rajinikanth for talking about Mayilsami and his pride after his demise. Check out some of the reactions below :
போன் எடுக்கலனா அடுத்த அரை மணி நேரமோ இல்ல ஒரு மணி நேரமோ கழித்து திரும்ப அழைத்து மன்னிப்பு கேட்டு இருக்கலாம்.

அதும் 3 வாட்டி. அவர் மரணித்த பின் இவரு மன்னிப்பு கேட்பாராம்.

இதை வெளியே சொல்லாமலாவது இருக்கலாம். https://t.co/4Y3OjaQVlT

— நன்னன் (@yogiyan123) February 20, 2023
உயிரோடு இருக்கும் போது ஊத்த மாட்டான் பாலை..

காலை நீட்டி படுத்து கிட்டா எவ்வளவு பெரிய மாலை.. https://t.co/RJPY924zS2

— 🖤JOKER PHOENIX ❤️ (@Jokerphoenix14) February 20, 2023
ஆமா உசுரோட இருக்கப்ப என்ன ஏதுன்னு கேட்க மாட்டாங்க….செத்ததுக்கப்புறம்…பால ஊத்தறேன் மோர் ஊத்தறேன்னு… https://t.co/sxyHGUCPbN

— VASIEKARRAU RAJJHAKANTHAON (@vasiekarrauaon) February 20, 2023
ஏயப்பா
எல்லோரும் இப்படித்தான்
இருக்கும்போது செய்யாமல் விட்டு விட்டு
இறப்புக்குப்பின் செய்து அவர்களுக்குள் உள்ளுர ஆனந்தம் கொள்வர். https://t.co/rVIRqzvJEp

— Ravanan (@PRavanan) February 20, 2023
அப்பவே இதை செஞ்சிருந்தா மீடியாக்கு தெரியாம போயிருக்கும். இப்படி செஞ்சாதான் தெரியும். 👍 https://t.co/uLy2iNs6Ib

— ஜோ…😎😎 (@ItsElonmuskk) February 20, 2023
கால ignore பண்ணிட்டு 😠, இதுவே பெரிய்ய்ய பிரபலமா இருந்தா எடுத்திருப்ப தான https://t.co/eeysPxnFRX

— Man with a Harmonica (@3lightSonata) February 20, 2023