Superstar Rajinikanth Met Governor For This Reason ??
Governor
Superstar Rajinikanth
8 months ago
By Dhiwaharan
After a report of renowned magazine Vikatan surfaced, speculations over Superstar Rajinikanth meeting Governor to save his money are doing rounds in social media platforms. The report, indirectly said that the money income tax officials recovered from "Anbu" financier belongs to "Super" actor and he is seeking the help of "Guindy" horse to save his money. As soon as the report surfaced, memes and trolls started flooding the internet targeting the actor.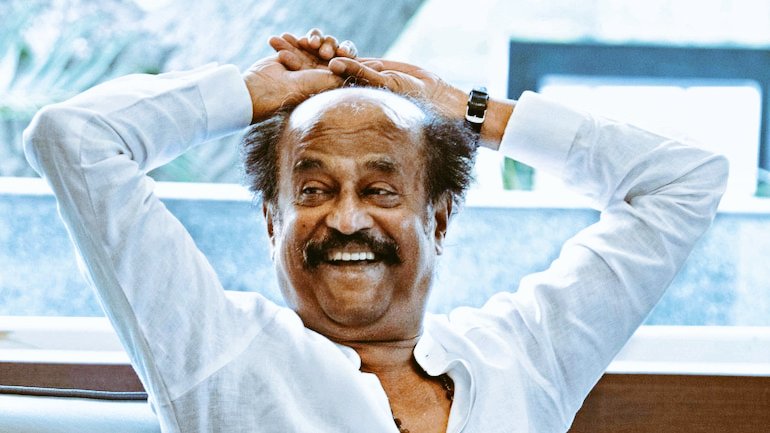 On Monday, Superstar Rajinikanth met press reporters and answered their questions about his meeting with governor R.N Ravi. Questions such as what the meeting is all about, whether the actor is planning to debut in politics again were asked Superstar Rajinikanth and the "Annatthe" actor was seen answering to all the questions in a calm and composed way.
"This is a meeting that took place out of respect. We talked for about 25 minutes to 30 minutes. Governor was someone who born in Kashmir and has been living in North India throughout his life. He loves Tamilnadu the most, importantly the people of Tamil nadu" Superstar Rajinikanth said to the reporters.
"Particularly, the honesty, hard work and other attributes of Tamil people has impressed him a lot. Most importantly, the spirituality of Tamil nadu people made him love them more" the actor further added.
Tamilnadu Governor R.N.Ravi and Thalaivar @rajinikanth had a delightful meeting today at Raj Bhavan, Chennai. pic.twitter.com/0GIIeGlBYf

— Sholinghur N Ravi (@SholinghurRavi) August 8, 2022
"Governor said that he is ready to anything for the well being of Tamil nadu people" Rajinikanth said. Further, when a reporter asked the actor to state his opinion about the increment of GST for food products such as milk and curd, Rajinikanth said "no comments" as his answer. He also said that they both talked about politics and he cannot disclose about it to the media now.
When another reporter asked the Superstar actor whether he is planning to enter politics again, he, without a second thought, had replied "No" as his answer. Rajinikanth also made it clear that he couldn't open about whether the conversation is about Lok Sabha general elections.
Watch the video below :
"மீண்டும் அரசியலுக்கு வரும் எண்ணம் இல்லை" – ரஜினிகாந்த்#Sunnews | #Rajinikanth | #RNRavi | @rajinikanth pic.twitter.com/YdisdSOm96

— Sun News (@sunnewstamil) August 8, 2022
Later the meeting, a report of Vikatan magazine indirectly hinted that Superstar Rajinikanth met Governor to save his money that was recovered from financier Anbuchezhiyan.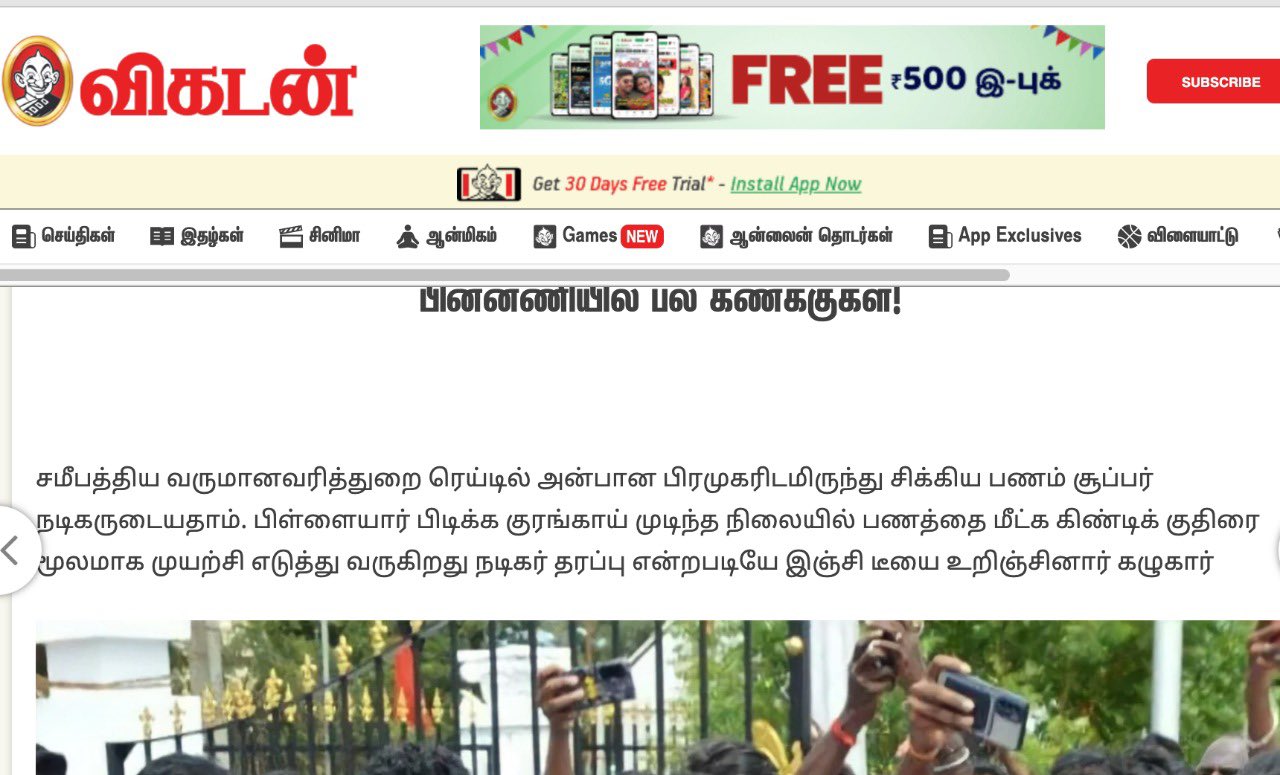 Memes and trolls started flooding in internet against the actor after the report surfaced. Check out some of them below :
— Blue Sattai Maran (@tamiltalkies) August 9, 2022
போன மாசம் எவ்ளோ பணம் சம்பாதிச்சாலும் மன அமைதி இல்லைன்னு சொன்னது ஆன்மீகம் இல்லையாம்பா அன்புசெழியன் கிட்ட கொடுத்த காசாம் pic.twitter.com/1wRzQYzaMi

— 🌟🌟ஜால்ரா காக்கா🌟🌟 (@krishnaskyblue) August 8, 2022
நிம்மதி இல்லாம இருக்கேன்னு தலைவர் ஏன் சொன்னார்னு இப்ப புரியுது pic.twitter.com/1d9TQiaZyL

— விமலிசம் (@VemaIism) August 8, 2022
How kalaipuli is involved in this nu yodichutu irundhen… ipo kanakku sari ah varudhu…

Ipdi black money vechurukka vendiyadhu… aprm 10% nimmadhi kooda illa nu polamba vendiyadhu…

— Praveenkumar (@srpraveen28) August 8, 2022