Superstar Rajinikanth Fans Not Happy With Vijay TV !!
Written by Dhiwaharan Published on Dec 02, 2019 | 23:54 PM IST | 56
Follow Us
Comments: 0
The grand event of Kamal Haasan's 60 years in film industry took place at Nehru Indoor Stadium and completed successfully with the participation of many stars from Indian film industry. Starting from Vijay Sethupathi to Superstar Rajinikanth, almost every stars of Kollywood took part of the event and made it a success.
[wp_ad_camp_1]
In the event music maestro Ilayaraja performed and Oscar winner A.R Rahman attended the show. Comedy actor Vadivelu who was not seen in any grand events in recent times, gave his presence in the show only to make the stadium erupt in laughter with his humorous speech.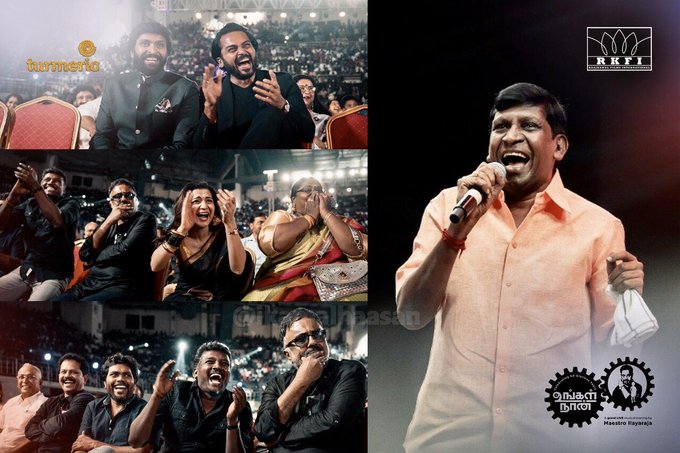 The show telecasted in Vijay Television on November 30 and December 1 between 8 PM and 12 AM. Many people watched the show and enjoyed it wholeheartedly as it praised Kamal Haasan, the actor for his journey in the film industry for 60 long years. The most loved part of the event is when Superstar Rajinikanth, a dear friend of Kamal Haasan gave his speech.
In his speech Rajinikanth praised Kamal Haasan by describing about various incidents he went through in his life awing the "Dasavatharam" actor. He even asked the fans of both the actors not to fight among themselves. Further the Superstar assured that their friendship will last forever though their policies and ideologies differ in politics.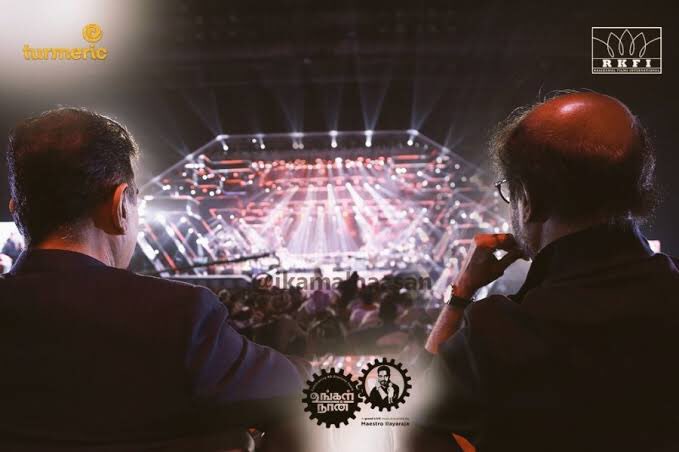 However, fans of the actor are not happy with Vijay Television as they edited out the important part of the speech of their idol about chief minister Edappadi Pazhaniswamy. They even started trending various hashtags against the channel for not telecasting that particular part of the speech.
[wp_ad_camp_1]
Check out some of their reactions here :
Dai vijay tv @vijaytelevision 😁😊 bayam katina Thalaiver @rajinikanth

— RAJINI Fan Pradeep (@pradeepkumar2_0) December 1, 2019
. @vijaytelevision pic.twitter.com/qynqAndWR1

— RBSI RAJINI FAN PAGE (@RBSIRAJINI) December 1, 2019
Watching @rajinikanth speech in @vijaytelevision #Kamal60UngalNaan . Dei y u edited that EPS reference on athisayam & arbutham by Rajinikanth during his speech? Bayanthuteengala….??? 😆😆😆😆😆

— bharathnt (@bharath1) December 1, 2019
I never thought that @vijaytelevision would fear to telecast the entire speech of Thalaivar @rajinikanth. U would have edited a historical speech, but it has already reached millions of people. You spoiled a great name we had on u.
U too Brutus..#shame_on_vijaytv #kamal60

— Samuel Churchill (@samuel_churchil) December 1, 2019
@vijaytelevision don't have guts to telecast our thalaivar @rajinikanth full speech then y u bought the show rights, it's totally waste better somether channel will get the show rights @ikamalhaasan #Kamal60

— Mohanavaradhan (@Mohanavaradhan3) December 1, 2019
Never seen a more useless media than @vijaytelevision … in trying to edit @rajinikanth speech on admk you only proved how foolish you can be. #thalaivarspeech #Rajnikanth

— Srikanthan Sayiraman (@SrikanthanS) December 2, 2019
In the event, Rajinikanth has took a sly dig at Chief Minister Edappadi Pazhaniswamy in the event. In his speech, Rajinikanth has said that miracles do happen in a human's life. To elaborate on the same, he narrated the incident of Edappadi Pazhaniswamy becoming the chief minister of the Tamilnadu state and ruling it despite of the belief about his party being dismantled within few days.
[wp_ad_camp_1]
Watch the speech which was edited out here :
#Rajinikanth #Kamal60 #KamalHaasan @rajinikanth sir on #UngalNaanKamal60 #Kamal60 pic.twitter.com/yO82KIjpFo

— █ αs𝐡山𝐈𝓝 ᵛᵃˡᶤᵐᵃᶤ█ (@thalarasigan_01) November 18, 2019
"99 % of people thought that the ruling of Edappadi won't last more than 4 or 5 months. But his party is still ruling the state by surpassing the barriers which means that Miracles do happen." said Rajinikanth in the event and further added that miracle will happen in coming days as well which made followers of him in the stadium go gaga.
What do you think on the fans of Superstar getting angry on Vijay TV ?? Comment your views !!