Superstar Rajinikanth Failed To Mention Keerthy Suresh In His Tweet!! Check How She Replied
Written by gokul krishnan Published on Jul 06, 2023 | 23:20 PM IST | 125
Follow Us
Comments: 0
Superstar Rajinikanth and actress Keerthy Suresh, we witnessed how a simple oversight in a tweet led to online trolling. However, what sets Keerthy Suresh apart is her graceful and professional response to the situation, which has garnered widespread appreciation and respect. The incident unfolded when Rajinikanth, a legendary actor and Indian film icon, expressed his admiration for the film "Mamannan" on his official Twitter handle. Directed by Mari Selvaraj, the movie received critical acclaim for its powerful performances. In his tweet, Rajinikanth praised the exceptional acting skills of Vadivelu, Udhayanidhi Stalin, and Fahadh Faasil, who played prominent roles in the film. Unfortunately, he unintentionally omitted mentioning Keerthy Suresh, who had also delivered a remarkable performance.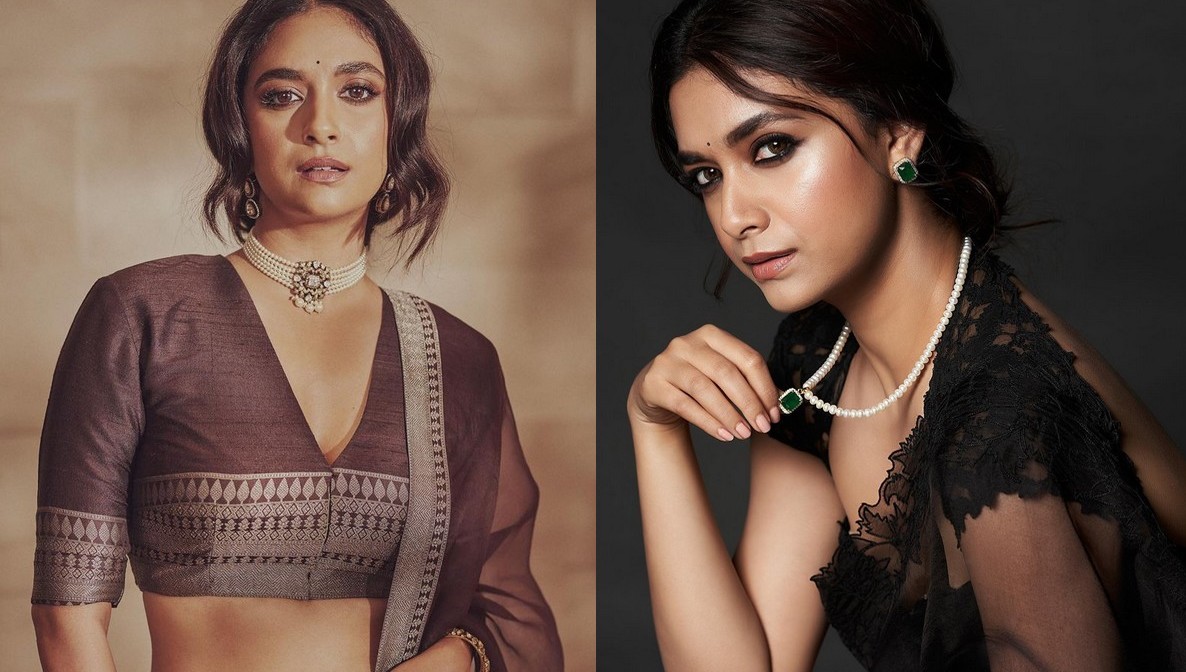 also read: Keerthy Suresh Got Ignored By Superstar Rajinikanth??
As soon as the tweet went live, netizens began trolling Keerthy Suresh, expressing their disappointment over Rajinikanth's oversight and his failure to acknowledge her contribution to the film. Social media platforms were flooded with comments and memes criticizing the omission. Despite the negativity and unfair criticism, Keerthy Suresh chose to respond with grace and gratitude. In her response to Rajinikanth's tweet, Keerthy Suresh simply posted a smiley face emoji and said, "Thank you sir." Her brief but heartfelt response demonstrated maturity, professionalism, and a positive attitude. Rather than engaging in negativity or responding with anger, she chose to appreciate the kind words from the superstar and moved on.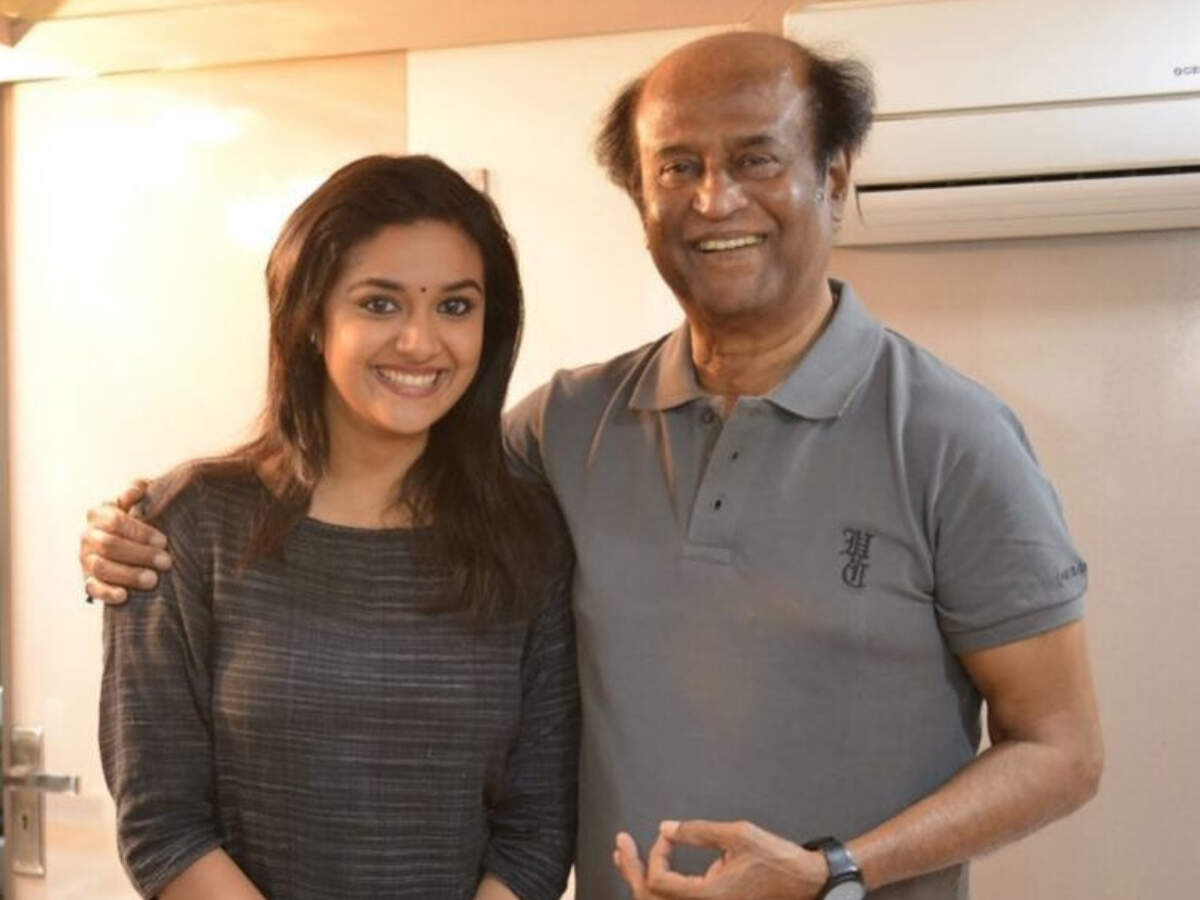 Keerthy Suresh is a talented actress with a significant fan following in the South Indian film industry. She has delivered remarkable performances in various films, earning critical acclaim and appreciation for her versatile acting skills. Her ability to portray diverse characters with depth and conviction has made her a sought-after actress in the industry.
also read: Urfi Javid Gave Rs. 500 To Poor!! Video Goes Viral
The way Keerthy Suresh handled the situation exemplifies professionalism and humility. Despite being inadvertently left out of Rajinikanth's appreciative tweet, she refused to dwell on the negativity. Instead, she expressed her gratitude to the superstar for his kind words and chose to focus on the positive aspects. Her response not only reflected her personal integrity but also served as a role model for others facing similar situations.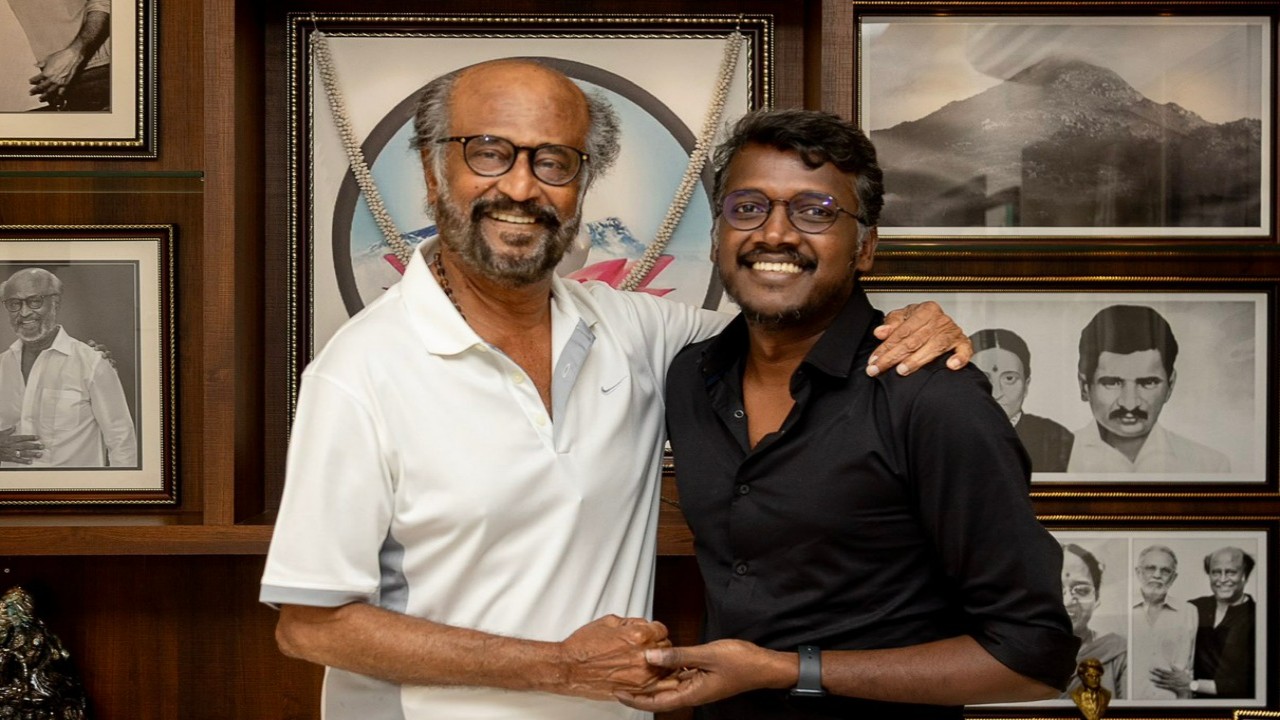 The appreciation and respect Keerthy Suresh received from her fans and fellow members of the film industry speak volumes about her character and professionalism. By responding with grace and maturity, she has not only diffused the situation but also garnered support and admiration from those who witnessed the incident. Her actions serve as a reminder to everyone about the importance of handling criticism and adversity with dignity and calmness.
also read: Coco Lee, A Famous Pop Singer Died Due To Depression!!
In a world where social media can often become a breeding ground for negativity and trolling, Keerthy Suresh's response stands as a shining example of how to rise above the noise and maintain composure. It takes strength and maturity to respond positively in the face of criticism, and Keerthy Suresh has shown us that it is possible to do so. we should not only appreciate and support the talents of our favorite celebrities but also remember to be mindful of our words and actions. Constructive criticism is valuable, but it should always be expressed respectfully and in a manner that encourages growth and positivity.
also read: Chinmayi Reacted To Robo Shankar's Speech About Hansika!
Here is the tweet below:
சமத்துவத்தை வலியுறுத்தும் மாரி செல்வராஜின் ஒரு அருமையான படைப்பு. அவருக்கு எனது மனமார்ந்த பாராட்டுகள். மிகச் சிறப்பாக நடித்திருக்கும் வடிவேலு, உதயநிதி, பகத் பாசில் ஆகியோருக்கு எனது வாழ்த்துகள்.

— Rajinikanth (@rajinikanth) July 4, 2023
Keerthy Suresh's incident serves as a valuable lesson for all, reminding us of the power of grace, gratitude, and professionalism. By focusing on the positive aspects and choosing not to engage in negativity, we can overcome challenges and emerge stronger. Let us celebrate the talents of our beloved actors and actresses while also promoting a culture of respect and positivity in our online interactions.
Here is the reply below:
Thank you sir 😊🙏

— Keerthy Suresh (@KeerthyOfficial) July 5, 2023
the incident involving Superstar Rajinikanth's tweet and Keerthy Suresh's response showcases the importance of handling criticism and adversity with dignity and calmness. Despite being inadvertently left out of Rajinikanth's appreciation tweet, Keerthy Suresh responded gracefully and thanked him for his kind words. Her mature and professional approach has garnered widespread appreciation and respect from her fans and the film fraternity. It serves as a reminder to all of us to choose positivity and to respond to challenges with grace and gratitude. By fostering a culture of respect and support, we can create a more uplifting and encouraging environment both online and offline.