Superstar Fans Can't Keep Calm On Seeing This Reply Of MI Player !!
Written by Dhiwaharan Published on Apr 03, 2020 | 03:31 AM IST | 58
Follow Us
Comments: 0
Superstar Rajinikanth whose career spans more than 40 long years, has earned the highest number of fans comparing to all the actors in India. Being debuted in Aboorva Ragangal, Rajinikanth managed to do 167 film so far and is still giving nightmare to his rivals. The actors of his age in India started doing supportive roles whereas Rajinikanth is still doing the role of protagonist in his movies and the most special thing about it is, the level of craze is still no less comparing to the level of craze in his prime time.
He was last seen in A.R Murugadoss's "Darbar" and is about to appear in "Siruththai" Siva's "Annaththe". Director Siva is known for his commercial blockbusters such as Siruthai, Veeram, Viswasam etc. Fans are expecting for a "Padayappa" kind of commercial film from this combination which is evident in social media.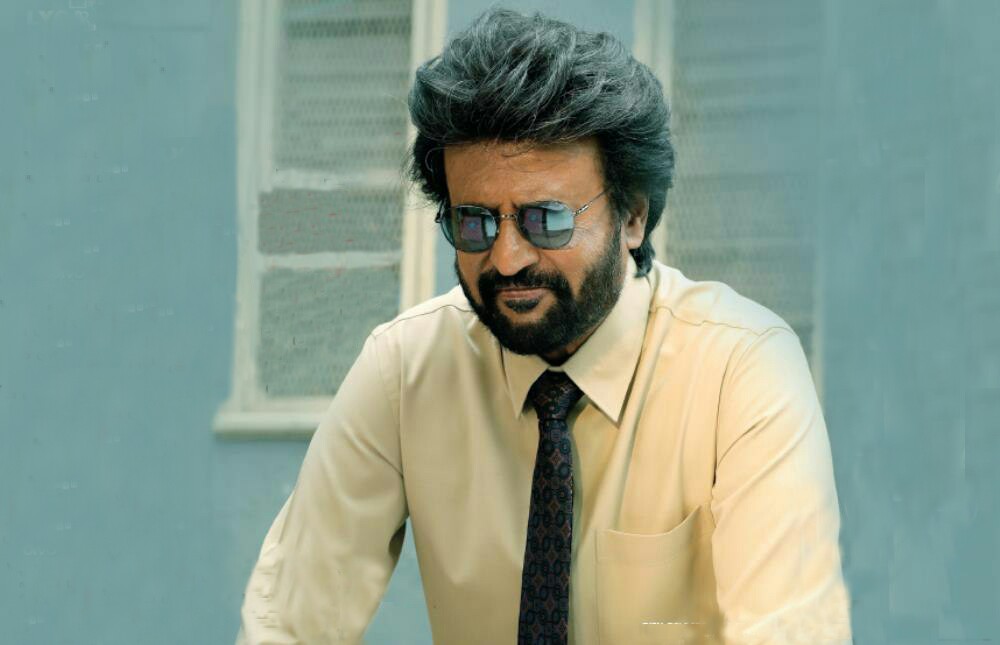 Meanwhile rumours are doing rounds that Superstar is going to act two more films with Lokesh Kanagaraj and Gautham Vasudev Menon respectively. About his Political entry, the Superstar actor said that he will announce about it, once he sees the "Revolutionary waves" among the people of Tamilnadu. Now, after a long time, fans of the actor, had something to celebrate in Twitter.
All rounder Krunal Pandya, brother of Hardik Pandya who represented Mumbai indians in IPL and represented India in few T20 internationals, has said that Rajinikanth is his favourite actor in South India. He said it in a chat session which was conducted by himself to interact with his fans and followers in Twitter.
To a follower who asked Krunal about his favourite south Indian actor, Pandiya said "Rajinikanth. Thalaiva." This answer of the cricketer received more than 17,000 likes and several other shares. Fans of the actor, including director Desingh Periyaswamy who directed recent sensation "Kannum Kannum Kollayadithaal" overwhelmed in joy after seeing this reply from Krunal.
Check out some of their reactions below :
🤘🏾🤘🏾🤘🏾 https://t.co/dU54zobgky

— Desingh Periyasamy (@desingh_dp) April 2, 2020
4 தலைமுறை ரசிகர்களை வைத்துள்ள ஒரே நடிகர் #தலைவர் சூப்பர் ஸ்டார் #ரஜினிகாந்த்🤘Only One Actor have 4 generation fans in India At the Age of 70 Still at No:1 Place #OneAndOnlySuperStar Forever #ThalaivarRajnikanth

— Rajini Jeeva RMM (@rajinijeeva123) April 2, 2020
தலைவர் ரெஸ்ட் எடுத்தாலும் பேரும்புகழும் சுத்தி வருது..🔥🔥🔥💗💗💗💪 pic.twitter.com/uLTJqn0q31

— முதல்வர்★ரஜினிகாந்த்★ (@rajini_bloods) April 2, 2020
Thanks Bro. 🙏 pic.twitter.com/JKa6jP0TeY

— ஜெய் கதிர்வேல் (@jey_kathirvel) April 2, 2020
Ada nama paiyan than polayea…. pic.twitter.com/z9KrBX0GSw

— Kaaramada Ranganathan (@Kamalks27) April 2, 2020
While delivering the speech regarding his political entry Rajinikanth said that he will select an appropriate candidate to be as Chief minister and will lead his party as party leader alone. Rajinikanth displayed his political entry speech to reiterate his statement on not being a CM-aspirer. "It was not in my blood. I can't think of being a Chief minister at all. You all know the incident that happened in 1996 where many influential people asked me to contest as CM. That is not in my mind at all. I will remain as party leader" he said.
Comment your views on Krunal's reply and the reactions of Rajiniknth fans !!