Super Singer Pooja's Mother Warned DJ Black??
DJ Black
Pooja
Prank
Super singer
4 weeks ago
By Dhiwaharan
Super Singer Pooja's Mother warned DJ Black for the kind of songs he plays during her performance and during her interactions with the hosts and judges. Going by one of the recent promos, Pooja's Mother could be seen saying that there's a limit for everything and she couldn't bear seeing the name of Pooja with DJ Black in internet platforms. While many believed that it could be a "prank" as Pooja was seen smiling in the promo, others opined their comments on the promo.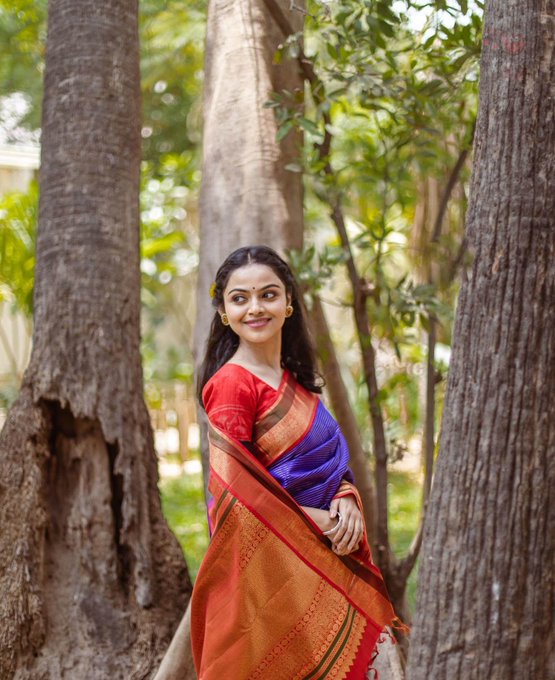 also read : "Manimegalai Pregnant??" – Pugazh Responds To A Question On Why She Quit
Pooja Venkatraman has made a name for herself as a highly talented playback singer in the Tamil and Telugu film industry. She gained immense popularity after lending her voice to the hit song "Ponni Nadhi" in the movie "Ponniyin Selvan" and also received critical acclaim for her work in "Krishnalanka". Her participation in the singing competition "Super Singer Season 9" on Vijay TV further elevated her profile.
Despite facing criticism from one of the judges on the show, Pooja's fans continued to support her, which is evident from her large following on Instagram. Being an ardent fan of Superstar Rajinikanth, Pooja was honoured by him during a Shivaji movie festival. Her exceptional talent and unwavering dedication towards her craft are the driving forces behind her bright future in the music industry. Pooja's passion for music and the love she receives from her fans are sure to make her a sought-after artist in the coming years.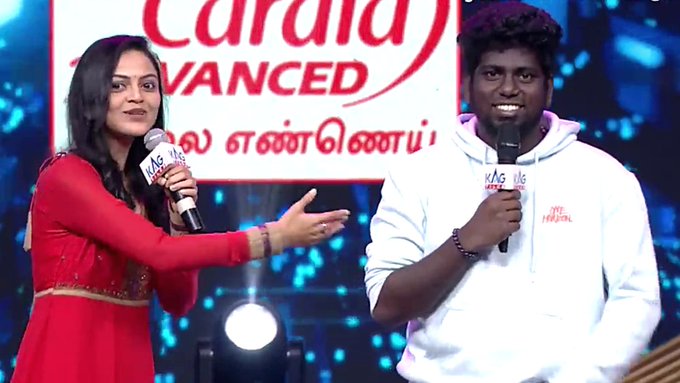 also read : Emerging Actress Upset Over Double Meaning Memes On Heroines!!
DJ Black who is working as a DJ Artist for the show Super Singer, is known for the songs and counters he plays while Pooja was performing and sharing stage with the hosts. The duo has a separate fan base among the Super Singer viewers and a speculation on the DJ artist trying to impress the singer are also surfacing in the internet platforms.
In one of the recent promos, Pooja's mother could be seen warning DJ Black, not to play special songs and counters for her daughter. In the promo, the singer could be seen introducing her family members to the viewers. During that moment, elder sister of Pooja's mother, expressed her disappointment over the link ups between her daughter and DJ Black in internet platforms.
also read : Famous Heroine Suffered Heart Attack!! Fans & Celebrities Got Shocked
"If I enter "Super Singer Pooja" in internet, most of the result comes for "DJ Black and Pooja" and I have a little disappointment in that. There's a limit for everything. She is a female child and we have to keep everything in our mind" She could be seen saying in the 40 seconds long promotional video of Super Singer show to which DJ Black replies "I play songs like how I do to other contestants"
"I feel it's going beyond the limit" she replied back.
Watch the video below :
Source : Vijay TV
also read : Youth Slapped His Girlfriend In Public!! Young Actor's Gesture Wins Internet
The nation wants to know 😂😂😂#DJBlack #PoojaVenkat ❤️❤️❤️ pic.twitter.com/XD9PEsR58K

— 🖤HeartsJustice🖤 (@heartsjustice01) December 22, 2022
Many viewers who saw the promo, believed that it must be a prank as Pooja's mother and others were seen smiling throughout the promo. "It was edited in a way to create curiosity, it's definitely a prank" a user wrote with many others expression similar opinions. However, others started stating their opinions on whether what DJ Black is doing is right or wrong. However, we have to wait till the episode to stream to see whether it is prank or Pooja's relatives got really upset with the gestures of Black.