While making the announcement about telecasting "Beast" as their special movie "Sun" television declared it as a Super hit movie. As soon as the promo got released, users of online platforms couldn't be calm as they could be seen making hilarious memes and trolls denying Sun TV's claim. "Beast", the most recent film of actor Vijay left fans disappointed despite collecting big numbers during the opening days.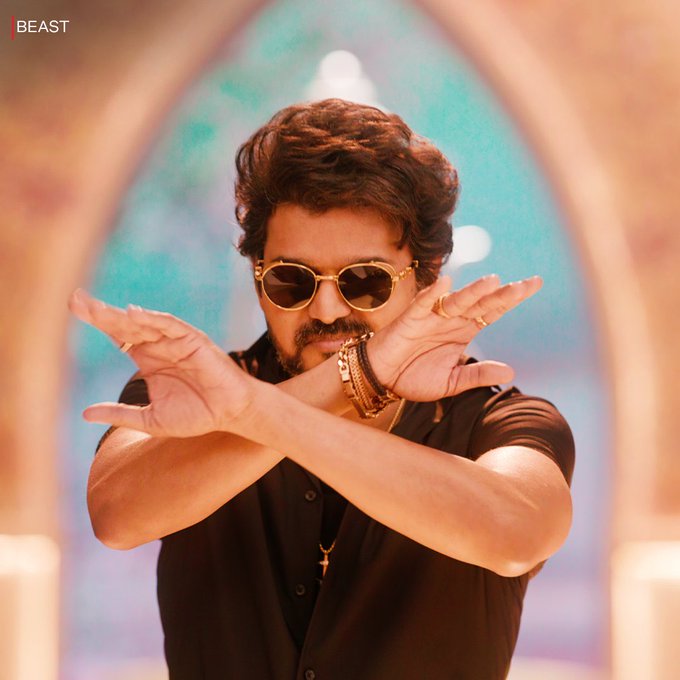 The film which revolved round a group of terrorists hijacking a shopping mall with 200 plus civilians to make the government release their head, shows Vijay as Veera Raghavan, a Raw agent who is fond of kids. Being a skillful spy, Veera Raghavan who gets caught inside the mall with public, manages to escape a sum of civilians from the terrorists and claims that he is from another group that belongs to Bangladesh.
The terrorists group which decides to give up, finds out that the claim made by Raghavan is a lie and successfully releases their head from prison. Rest of the film relies on how the protagonist re-arrests the terrorist group head by entering Pakistan. Actor Vijay, for the first time, played the role of a raw agent in the film. Post release, the film became a subject to trolls and criticisms due to its weak screenplay and uninteresting plot.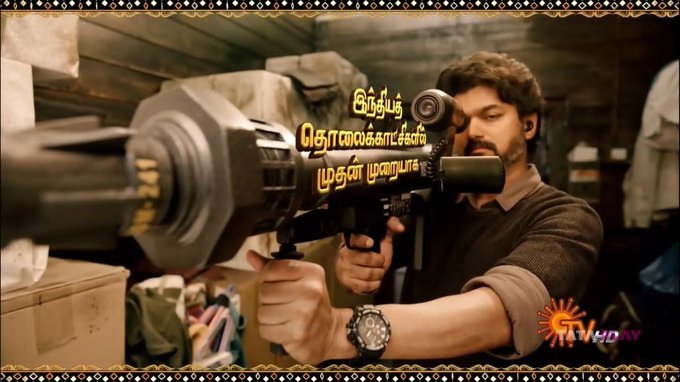 Retired jet pilots shared clips from the movie and questioned about the logic loopholes in the scenes where Vijay operated fighter jets. Actor Shine Top Chacko who played the role of one of the terrorists blamed the film and said that it is not a good entry for I'm to enter Tamil cinema.
Now, as the Diwali festival is approaching Sun television has decided to telecast the film for the special occasion. While making the promo, they termed the film as a "Super Hit" one.
Check out the promo below :
இந்த தீபாவளி சும்மா Beast Mode தான் 🔥#Beast | தீபாவளி சிறப்பு திரைப்படம்
அக்டோபர் 24, மாலை 6.30 மணிக்கு #SunTV #BeastOnSunTV #ThalapathyVijay #DeepavaliSpecial @actorvijay @Nelsondilpkumar @anirudhofficial @hegdepooja @selvaraghavan @aparnaDasss @dancersatz @iYogiBabu pic.twitter.com/hkMSKNnG1O

— Sun TV (@SunTV) October 16, 2022
Here's how internet users who watched the film reacted to it :
Whenever "Diwali Andru maalai 6 maniku 'Beast' putham pudhiya super hit thiraipadam" exists. pic.twitter.com/NtDT485j7M

— Sogitha | varxshh stan (@sogitha) October 17, 2022
Nelson 😂😂 pic.twitter.com/UraOp4UCUP

— ͏͏ ͏ (@Shakthiboy__) October 17, 2022
Super Hit thiraipadam BEAST😂#Thunivu #Ajithkumar pic.twitter.com/AaIWS1qLTH

— Ak Pragadesh (@AKpragadesh3) October 17, 2022
Podu …beast – super hit
Annathae – Mega hit
Unmai oru naal velum… https://t.co/yZd0JMPgRo pic.twitter.com/9ltwcwTM4l

— Balaji (@Balaji16989592) October 16, 2022
I Have so Many Questions…😤😭😭

— Ajith🦅 (@KillerAjith07) October 16, 2022
விஜய் ரசிகர்கள் அண்ணாத்த படத்தை அவ்லோ கலாய்ச்சாங்க ஓடல அப்படி இப்படினு சொன்னாங்க ஆனா சன்டிவி ல மெகா ஹிட்னு சொன்னாங்க ..பீஸ்ட் படத்த சூப்பர்ஹிட் னு சொல்றாங்க ..இதுவே சன்பிக்சர்ஸ் படமா இல்லாத இருந்தா உண்மையை சொல்லி இருப்பாங்க…

— Thala Ganesh (@Thala9500285287) October 16, 2022
Last time vijina fans told me that for marketing purpose sun tv declares their produced movies as Mega Hit..

Now beast declared by sun team as barely Super Hit like sura & sarkar

Question here is👇

Whether "Super Hit" word is a marketing word used by sun team??😀 https://t.co/1CJKBgu2Lf

— வானவராயன் (@Itsme0911) October 16, 2022
Nelson be like :-
~Ivunga enna nimathiya iruka vidamatanga pollaiyae 😂😂

— AK𓃵ᵀʰᵘⁿᶦᵛᵘ (@AjithKumar_AK__) October 16, 2022
நீ 1000 ரூவா குடுத்து அந்த படம் பாக்க சொன்னாலும் பாக்க மாட்டேன் ……🏃🏻‍♂️ pic.twitter.com/QtftEIHDVw

— K A L E E (@AkMaxX07) October 16, 2022
Nobody, Fans getting ready for the second round against Nelson on Diwali..#BeastOnSunTV #BeastMode pic.twitter.com/SdE8lq8Imi

— Karthick Vengatesh (@karthickvengat7) October 17, 2022