Sun TV Announced "96" As Their Diwali Special Telecast !! Fans Brutally Trolled & Comparing Sun With Tamilrockers !!
Written by Dhiwaharan Published on Nov 02, 2018 | 22:53 PM IST | 108
Follow Us
Comments: 0
Sun TV has bagged the satellite rights of Trisha and Vijay Sethupathi-starrer '96'. The film is directed by Prem Kumar and has Vijay Sethupathi playing the role of a wildlife cinematographer. The film also has Aadukalam Murugadoss and Kaali Venkat as part of the star cast. The film's director Prem Kumar had earlier handled the cinematography of Naduvula Konjam Pakkatha Kaanom, which starred Vijay Sethupathi in the lead.
[wp_ad_camp_1]
Sun TV, who has been more active in acquiring the Kollywood movies' rights recently has also bagged satellite rights of Vijay Sethupathi and Trisha starring romantic story '96'.
Sun TV has also got broadcast rights of the bankable star Vijay Sethupathi's upcoming Oru Nalla Naal Pathu Solren two days before. It is directed by Arumuga Kumar, produced by 7C Entertainment and Amma Narayana Productions likely to hit screens on Jan 26th.
'96' movie has Vijay Sethupathi as a travel photographer and Trisha is all set to romance Sethupathi for the first time onscreen.
[wp_ad_camp_1]
96 is a sweet love story that is about Ram and Janu's romance right from their school days. 96 is a very special film and it's also the first time that Trisha is sharing the screen space with Vijay. In an interview with Indian Express, the actress revealed that one of the only reasons that she signed the film was because she wanted to work with Vijay. She said, "I was quite intrigued by the script when I heard it the first time. The other factor that really drew me to this film was the opportunity to work with Vijay.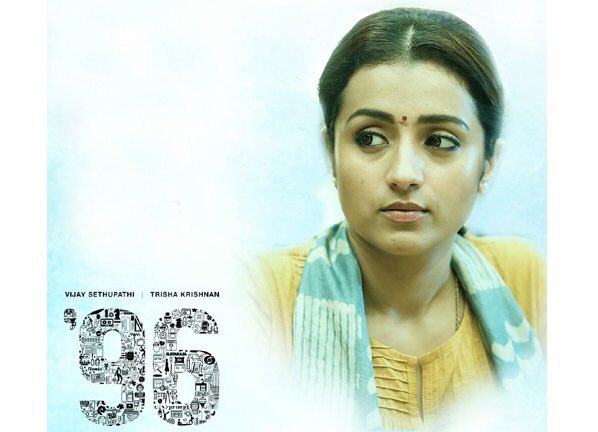 It's a love story and we haven't worked before, so it makes it a fresh combination. Love is underplayed in the film. We don't play characters who express their love in words. We don't say it to each other but it still gets conveyed. You'd find our performances very genuine because we didn't really act."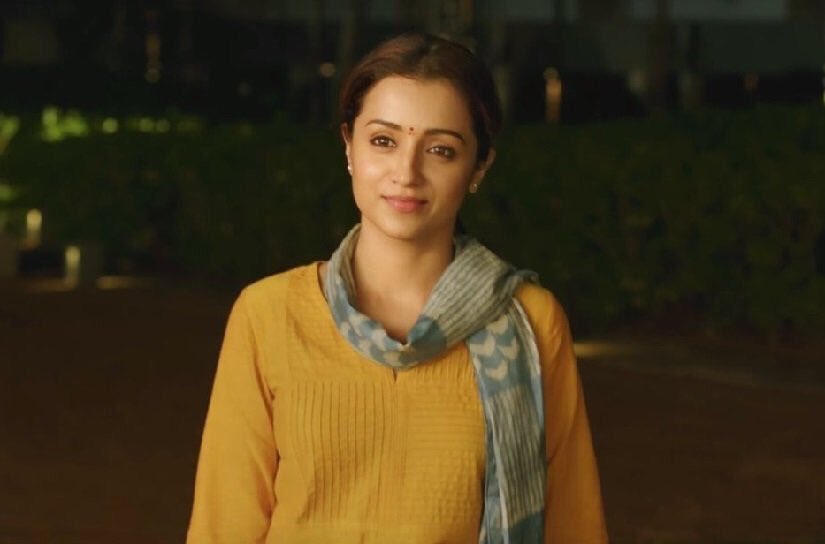 No one expected 96 to create the kind of hysteria it did! Says Trisha: "Honestly speaking even we didn't expect it to (laughs) It's too overwhelming, I really didn't expect this to happen ever again in my career. Of course, I value it and cherish it but at the same time, it's not something I take seriously because it happened on it's own. It's nice to see that all the hard work has paid off"
[wp_ad_camp_1]
So many fans enjoyed the movie in theatre and not many expected this film to be telecasted this soon in a satellite TV. On knowing the information so many fans took twitter to troll and make fun of Sun Tv as the film is still being screened in Television.
Check out some of the trolls and memes here :
#96deserve50 #notfairsuntv
96 deserves its special kind of treatment. This is not fair. Padam theatre vitte veliya varla dawww😔😔😒

— Beesha (@bshankrii) November 2, 2018
96 upload பண்ணுங்கடா suntv காரன் அசிங்கபடுத்துறான்

— Mayilesh Ponnuvel (@MayileshP) November 2, 2018
#96TheMovie #Ban96MoviePremierOnSunTv
There seems to be an UPROAR against @SunTV by fans for telecasting the BLOCKBUSTER HIT '96 when its still running successfully in theatres.@SunTV should consider post poning it.@VijaySethuOffl @Premkumar1710 @trishtrashers

— Film Buff Mani (@FilmBuffMani) November 2, 2018
#96themovie #96deserve50#unfairsuntv#96themovie #unfairsuntv#stopthissuntv #donttelecast96
This is unfair. An epic movie, story like 96 deserve proper respect. This shouldn't be handled this way. @SunTV @Premkumar1710 @trishtrashers @VijaySethuOffl

— Beesha (@bshankrii) November 2, 2018
@SunTV Is Faster Than @TamilRockersMV 😄
96 the movie pic.twitter.com/rck8vlJNQe

— Kolly cafe (@KollyCafe) November 2, 2018
This is 96 much da dai @SunTV https://t.co/w7RkKDgfJT

— guhan (@iam_mguhan) November 2, 2018
#notfair #suntv somehow I am.not.ok with the movie 96 be telecasted so soon in TV… It deserves the screens 😢

— Subashini Sreeram (@IamSuba_Sree) November 2, 2018
#96 movie on suntv at Tuesday6:30pm 😂 pic.twitter.com/UwCoxYk8zA

— mokkapostuⓂ (@mokkapostu) November 2, 2018
@Premkumar1710 Sir, 96 is telecasting on tv! 😑😑 Like seriously? What do you think about this? This is not fair! Really upset.#96themovie #96movie@trishtrashers @VijaySethuOffl @SunTV

— Beesha (@bshankrii) November 2, 2018
Finally solution found out to stop piracy! #96 going to telecast by @SunTV and it is still not released by #TamilRockers pic.twitter.com/rJ0dtUVrmX

— RP Dhineshwar (@dhineshwar_rp) November 2, 2018
@VijaySethuOffl Anna 96 movie is still running in theaters but athukulla suntv la podranga 🙄😖
Why?

— Dinesh Ram (@DineshRam997) November 2, 2018
Sizzled about #96TheMovie aired in @SunTV on Diwali evening 6:30 pm…❤️💙💛💚
What a great lighting for this unforgettable festival – Diwali 2018…🎊🎉
Plan your calendar, people…💕@trishtrashers @VijaySethuOffl @Premkumar1710 @Chinmayi @govind_vasantha @96_movie pic.twitter.com/18regFp6Ef

— Vasanthakumar Jayachandran (@vasanthjvm) November 2, 2018
#Ban96MoviePremierOnSunTv #96TheMovie @SunTV consider moving 96 telecast to Christmas. The movie is still earning huge profits for all theatres n is a BLOCKBUSTER. Fans want to enjoy the theatre experience of this 👍@VijaySethuOffl @Premkumar1710 @trishtrashers

— VJS Dhan King (@VjsKing) November 2, 2018
😍😍😍
#96 #suntv #DiwaliSpecial pic.twitter.com/7S9fiUKpBo

— UNSTOPPABLE SARKAR CRAZE (@_iamjone) November 2, 2018
96 லாம் டிவில பாக்கிற படமாடா ?? தனியா உக்காந்து பீல் பண்ணி பாக்க நினைக்கிற படம் டா… தீபாவளிக்கு குடும்பத்தோட பாக்க 96 செட்டாகது @SunTV ..

— Viswasam Rinesh 🎭 (@Rineshraja) November 2, 2018
Now comment belwo what do you think on Sun Tv telcasting the movie ??