STR PersonaL Message To Cool Suresh For Promoting "VTK" !!
Cool suresh
GVM
Simbu
VTK
7 months ago
By Dhiwaharan
A night before the release of Simbu's much awaited film "Vendhu Thaninthathu Kaadu" directed by Gautham Vasudev Menon, the actor personally thanked comedy actor "Cool" Suresh who single handedly promoted the film for all these days. STR recognized Cool Suresh through a Twitter space session that took place to promote the film.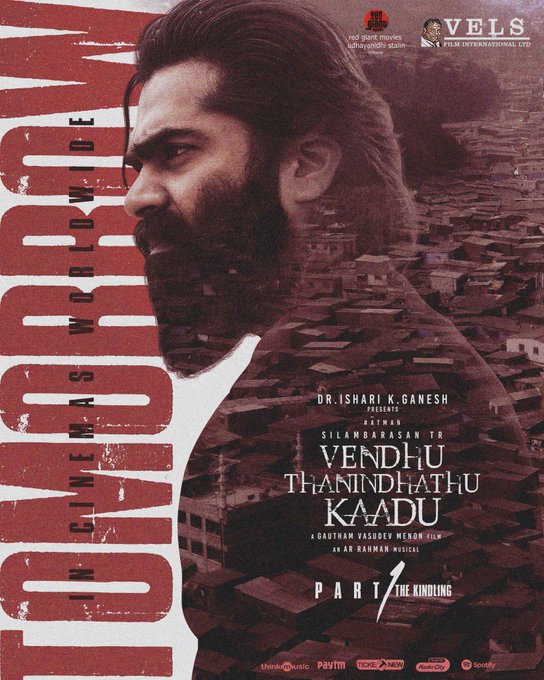 Produced by Ishari K Ganesh of Vels Film International, the film's trailer suggested the journey of Muthuveeran, played by STR. Siddhi Idhani is going to play the female lead whereas Radhika Sarathkumar, Neeraj Madhav, Siddiqui are playing the supporting roles.
After the success of "Maanaadu", Simbu is going to be seen in Gautham Vasudev Menon directorial with whom he collaborated before in films such as "Vinnai Thaandi Varuvaaya", "Achcham Enbathu Madamayada" and a short film titled "Karthick Dial Seidha Enn". The film is scheduled to release on 15th of September and the tickets for the special early morning shows are getting filled in a swift.
Now, the makers who are busy promoting the film prior release, conducted a space session in Twitter and the film's protagonist Simbu took part in it and interacted with his fans and followers. The actor shared about many aspects of the film and expressed his love towards his fans.
Towards the end, the actor recognized the hard work of Cool Suresh who became popular by uttering the title "Vendhu Thaninthathu Kaadu" in theatre premises for all these days. He who identifies himself as an ardent fan of actor Simbu, didn't fail to pronounce the film's title in any of the opportunity he got. His rhyming phrases and cheeky replies to media gained him a separate followers as a result of which he started appearing in memes as template.
Suresh who got popular, is currently promoting films in his own style. Now, as the film got released, statement made by Simbu about him is going viral in internet platforms.
"We all should thank Cool Suresh whole heartedly because his level is different when it comes to promoting "Venthu Thaninthathu Kaadu". He was campaigning for the film in his own way single handedly all these days" Simbu said in the space session.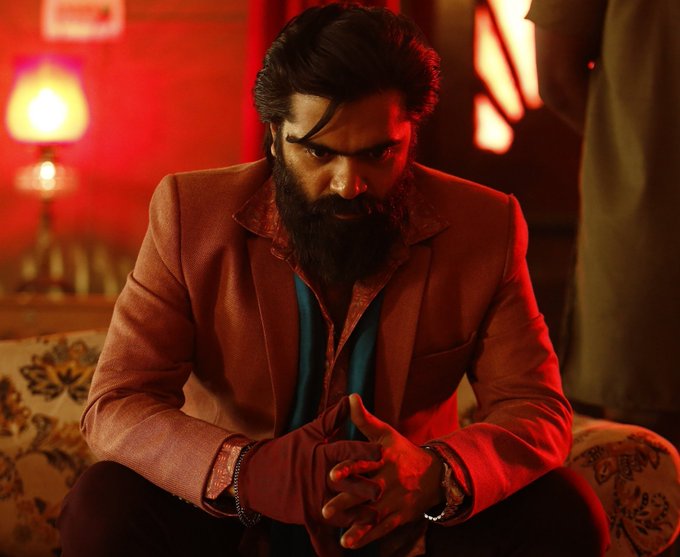 "Thank you Cool Suresh" he added. Others who were interacting with Simbu in the space session also recognized the comedy actor's contribution in promoting the film.
Hear the audio below :
"படத்துக்கு தனி ப்ரோமோஷன் பண்ண கூல் சுரேஷுக்கு நன்றி!" – சிம்பு#CoolSuresh | #SilambarasanTR | #VendhuThanindhathuKaadu pic.twitter.com/WbYn5Pr2VX

— சினிமா விகடன் (@CinemaVikatan) September 14, 2022
According to reports, the film is going to last for 2 hours and 55 minutes and has got U/A certificate from the censor board. The filmmaker also made sure that VTK is going to get a sequel and confirmed that there will be no voiceover in the film throughout.