"Stay In Your House If You Want Privacy" – Video Of Arjun Bashing Contestants In "Survivor" Show
By Dhiwaharan
Videos of action king Arjun bashing a number of "Survivor" contestants for not taking part in the show actively is going vial in social media platforms. He could be seen asking a contestant named Aishwarya why she is always asking for privacy after coming to the show which is meant for public eye. Reacting to Saran who thinks of walking out of the show, Arjun asks him to leave the show if he wants by adding that the show is not depending on a single contestant. As soon as the videos surfaced in Internet, fans going gaga over it, heaping all praise for the "Jaihind" actor.
[wp_ad_camp_1]
The most awaited reality game show "Survivor" got inaugurated recently with action king Arjun hosting the show. Some of the popular faces such as Vikranth, Nandaa, Lakshmi Priyaa Chandramouli, Besant Ravi, Shrusti Dange, Vijayalakshmi, Saran Shakthi took part in the show as participants. The show is slated to be aired on Zee Tamil during 9 : 30 PM from Monday to Friday. The 14 contestants who took part are aiming to win the prize money of Rs. 1 crore.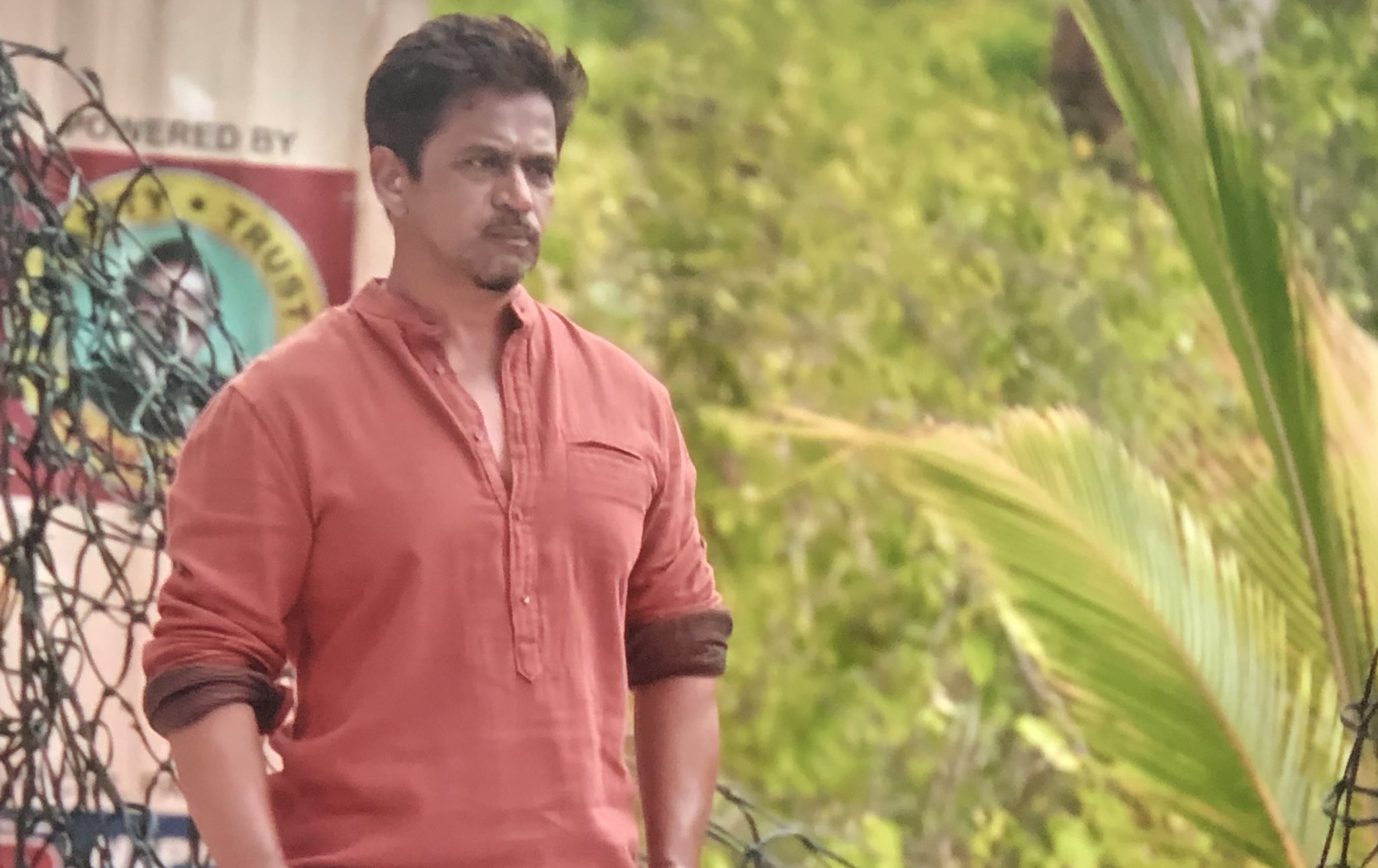 The show is all about having the contestants stranded in an isolated place. They are expected to perform highly risky tasks which they will have to win in order to gain food, water and other essentials to survive in the island. Initially, the contestants were asked to perform tasks in group and the individual tasks were conducted as well. Now, a video released by Lady Kasha, one of the contestants has created huge controversy about the show. Along with the video, she also issued a long not explaining what really happened.
Recently, while questioning Aishwarya, action kings asks "Aishwarya, tell me why are you always seeking for privacy when camera tries to shoot you ?". Replying to him Aishwarya says that she never sought such liberty only to get slammed by the senior actor. "Will you walk out if I prove the same to you ?" he questions back. "The show is about how you think and behave and you will be getting privacy only during your bathroom hours. If you want privacy, you should have stayed in your house" the actor says and the female contestant.
[wp_ad_camp_1]
In another video, Arjun Sarjah slams Saran who thinks of walking out off the show. The show is not depending on a single contestant. "you can't do gimmicks by threatening the show makers to leave it. If you wan't to walk out, you can walk out" Arjun says to Saran. Watch the promo below :
என்ன Joke காட்றீங்களா….🤙🤙🤙

Survivor | 12th Oct | Promo 1 | Daily 9.30 pm#SurvivorTamil #Survivor #ZeeTamil #சர்வைவர் #ActionKingArjun @akarjunofficial pic.twitter.com/4nDVkmLKtt

— Zee Tamil (@ZeeTamil) October 12, 2021
Many fans got excited and lauded Arjun for his straight forward anchoring. Comparisons between himself and Bigg Boss host Kamal Haasan are also taking place in the Internet platforms. Check out some of the reactions below :
Arjun in Beast Mode 🔥🔥🔥🔥

Right left centre para patcham ilama Rosting everyone 🔥🔥🔥#Survivor #Survivortamil pic.twitter.com/CRwhrBx7Vm

— The Professor (@MovFav) October 12, 2021
#Arjun as a host >> #Kamal as a host

Arjun openly bashing those arrogant contestants in #Survivor and doesnt give a fuck.. While Kamal will start to tell some irrelevant story every weekend..

Do what is needed for the show and in such way Arjun is pure lit 🔥🔥

— BlastingTamilCinema (@BLSTG) October 13, 2021
🔥🔥 Didn't I say dont underestimate #SurvivorTamil. This show is miles better then #BiggBossTamil5 this season.
Arjun sir🔥💯#Survivor https://t.co/PCHZ5sFsW5

— CinemaUtd (@TheUnitedWay12) October 12, 2021
[wp_ad_camp_1]
Enna host paaa..theri..no unwanted talks or any room for fake drama.. points simply straight on the face pic.twitter.com/jOsFtHXjVB

— Vikram (@jazzvik) October 12, 2021
ஆத்தீ pic.twitter.com/a6UmklWFIO

— Muttapups (@MuttaPups) October 12, 2021
Action king is on fire… By far the unbiased host of have seen.. Season 1 la ella nalla tha kelvi kekuringa poga poga tha host ku mariyathai illama poiruthu..

— தளபதி 🤙👉ஜெய்👈 (@JaiGaneshbri) October 12, 2021