Articles
Stand Up Comedian Aravind SA's Ultimate Revenge For "Lungi Dance" !! MUST WATCH !!
"Lungi Dance" is an Indian song composed and sung by Indian rapper Yo Yo Honey Singh for the soundtrack of the 2013 Bollywood film Chennai Express. The soundtrack was officially released on 1 July 2013. The song is said to be a tribute to Superstar Rajinikanth.
[wp_ad_camp_1]
The film's music composing duo, Vishal–Shekhar, were under the impression that they were the only musicians working on Chennai Express. Meanwhile, Honey Singh was asked by the film director to perform in the promotional song of "Lungi Dance". Popular stand up comedian Aravind SA, who rose to fame through trolling the song line by line in one of his show is now came up with a parody song of "Lungi Dance".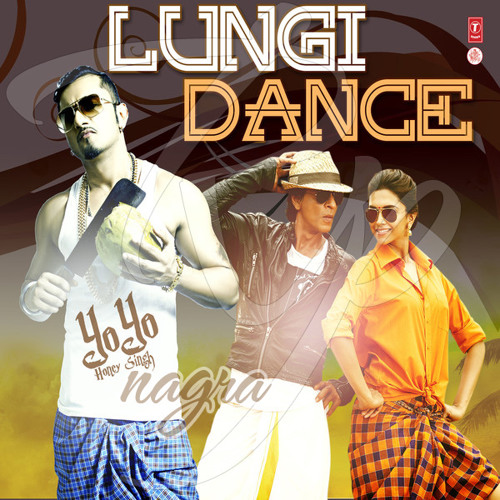 He broke down the lyrics of the Lungi dance and explained how unrelated it is to Tamil people or Rajinikanth or Tamil language. The show indeed received well by the audience as it received over 5 million views in Youtube as of now.
[wp_ad_camp_1]
Watch it here :
Now exactly after a year, Aravind came up with a video of one of his show in which he wrote his own lyrics to take revenge of the Lungi dance. The song which is titled as Chapathi song is going viral among the Internet users. Watch the song here :
On seeing this song of Aravind, Internet users couldn't keep calm as they share the links with hilarious captions and reactions. Check out few of them here :
F*******ckkkkkkk
Yov Yaaru ya Nee??? Y so funny?!?!😂😂😂😂😂
So f*uckin accurate😂
Thalaivan @Aravind_SA Is back😎😎😎✌
"All the Rajini fansssss uh, don't missss uh the chanceeee "!!!
Ultimate thala😂✌😎https://t.co/vyCmjAtmt1

— Shruti.R (@shrutii_16) May 18, 2019
[wp_ad_camp_1]
proud to have been a part of the crowd when it was performed live a year back at Lady Andal. The best part about the video is how it still works even after a year of creating it.

Sirappana sambavam @Aravind_SA another Newshour episode get ready https://t.co/HkQgfTMIAl

— Vishnu Aravind (@Tractor9699) May 18, 2019
Guysss anyone who felt this deserves more success that #Rowdybaby ?? By all means this is some rockingly amazing stuff 😎✌😉😜 @Aravind_SA#ChapathiSong#Chapathi https://t.co/Jmld31wMwM

— Shruti.R (@shrutii_16) May 18, 2019
#ChapathiSong Started my day with laughter..This song shows your crazy level and also gaandu level towards them 😅.. We love you @Aravind_SA as always.. Waiting for your next video. Love from a pure Madrasiii😍

— Swathi (@Me_swathii) May 18, 2019
This is 🔥🔥🔥🔥 Saw this live twice but still couldn't control my laughter while watching the video😝😜 vera level sir @Aravind_SA neenga😎😎 #ChapathiSong https://t.co/xL886VSecf

— Vignesh Prabhu (@luckyvicky13) May 18, 2019
Chapathi Song – Ithellam vera level reply @Aravind_SA brother. Laughter throughout !Lyrics – God level ! 😁😁😁😂😂😂😂 https://t.co/lwhNfWwKvV #ChapathiSong #LungiDance

— Prashanth Rangaswamy (@itisprashanth) May 18, 2019
Ulti and Agmark song @Aravind_SA sir.. Especially "****dei but who started firstuh"! Thanks a lot fr this, It's been a long time to laugh much.. Happy chapathi day! Pls Madurai la show pannunga!😂😎@cinemapayyan bro, pls watch this.. waiting for your tweet!😋#parodyoflungidance https://t.co/tHPFqcIdlA

— Jothi R (@jessi_asme) May 18, 2019
How well can you connect to this song ?? and leave us a comment about this masterpice !!