Iconic singer and actor SP Balasubramaniam died at the age of 74 due to the COVID 19 virus. He left the world exactly at 1 : 04 PM on Friday noon. He was getting treatment since August 5 due to the infection COVID 19 virus, died at MGM hospital. Director Venkat Prabhu confirmed the news by posting a tweet. "#RIPSPB 1:04pm" he posted the tweet indicating the exact death time of the epitome of singing. Kamal Haasan who collaborated with him in several projects visited the MGM hospital last night to see SP Balasubramaniam for one last time.
[wp_ad_camp_1]
அன்னைய்யா S.P.B அவர்களின் குரலின் நிழல் பதிப்பாக பல காலம் வாழ்ந்தது எனக்கு வாய்த்த பேறு.

ஏழு தலைமுறைக்கும் அவர் புகழ் வாழும். pic.twitter.com/9P4FGJSL4T

— Kamal Haasan (@ikamalhaasan) September 25, 2020
Music lovers, SPB fans, cinema stars, politicians and several other people who belong to various field shattered on hearing the news. Rajinikanth, Kamal Haasan, Chiranjeevi, Narendra Modi, Amit Shah are some of the iconic personalities who paid respect to the singer by posting condolence messages. Now, on the first year death anniversary of the legendary singer, let us look back at some of the unknown facts about lovable man who won millions of hearts through his voice.
8.Wished To Learn Engineering
Before his singing stint, SP Balasubramaniam wished to become an Engineer initially. He joined JNTU in Anantapur to pursue his engineering, but for some reasons he was forced to discontinue. At that time, he joined Chennai Institution of Engineers and participated in many music competitions. In one of a competition, he stunned everyone with his voice which was judged by S.P Kodanadapani. Later, he became the mentor and Guru of SPB.
7.SPB Sang 21 Songs in 12 Hours
The legendary musician holds the record of singing the highest number of songs in a single day. He finished recording 21 songs in a time span of just 12 hours for Kannada music composer Upendra Kumar. He also recorded 19 Tamil songs in a day and 16 songs in a day in Hindi language. The famous "Mannil Intha" song of him where the singer sang continuously without pausing for a breath, is also considered as a record which no other singer could beat. He also played as the protagonist for the film.
Thread of #SPBalasubramaniam sir hits♥️ pic.twitter.com/6qNTtpqCTf

— Abii🇲🇾 (@EPastelline) September 25, 2020
6.Acting and Music Composing
Not only for singing, SPB is also known for his acting and music composing skills. He appeared in 72 plus feature films as an actor which is most by any singer in the world. He also composed music for 46 films across Tamil, Telugu, Hindi and Kannada languages.
[wp_ad_camp_1]
5.Guinness Record :
SPB is known for singing the opening songs of Rajinikanth and Kamal Haasan, the two pillars of Kollywood film industry. He also dubbed for Kamal Haasan for a number of his other language films. The singer has set a guinness record for singing the highest number of songs in his lifetime. SPB has sung 40,000+ songs in his singing career which means he has sung 930 songs per year or 3 songs per day. This record of him is unbeatable by any singer in the world till now. As we all know, he also sung many private albums.
4.Awards and Recognitions
SPB has garnered six National Film Awards for Best Male Playback Singer for his works in four different languages; Kannada, Telugu, Tamil, and Hindi; 25 Andhra Pradesh state Nandi Awards for his works towards Telugu cinema, numerous other state awards from Karnataka and Tamil Nadu. In addition, he garnered the Filmfare Award, and six Filmfare Awards South. In 2012, he received the state NTR National Award for his contributions to Indian cinema. In 2016, He was honored with the Indian Film Personality of the Year consisting of a Silver Peacock Medal. He is a recipient of the Padma Shri (2001) and Padma Bhushan (2011) from the Government of India.
3.Audio Lab in Chennai
Apart from playback singing, SPB has also acted as the chairman of Kodandapani audio labs in Chennai. He also appeared in TV singing shows as judge and special guest.
[wp_ad_camp_1]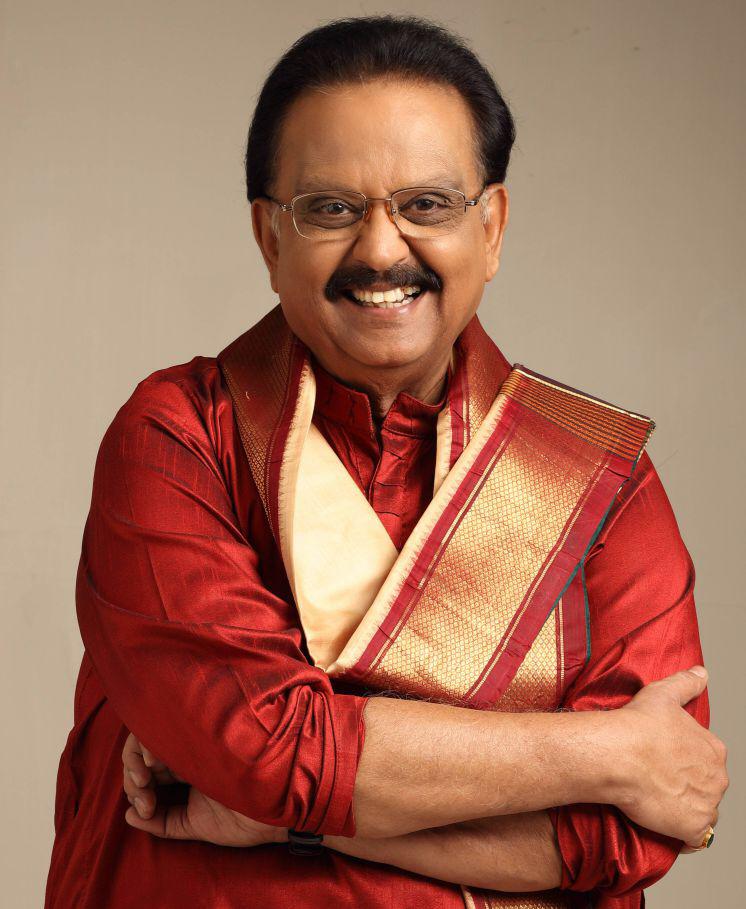 2.Collaboration with Ilayaraja and A.R Rahman
SPB is the singer who have recorded most number of songs for A.R rahman as he is singing for Rahman since his debut film. SPB got his first national award under his composition. His collaboration with the legendary Ilayaraja needs no introduction. The duo dominated an entire generation and their love for each other is immense.
1.SPB's Role in Actor Ajith's career
SPB played a big role in actor Ajith's acting career. Recently, in a singing show, he himself revealed that Ajith acted in a Telugu film first and he was one who introduced him to the producer of that film. The singer revealed that Ajith and his son Charan are classmates. "They used to write their matric exams in Andhra together. When Ajith went to ad shoots, he used to wear Charan's shoes and clothes because of sentimental reasons" he said at that time.
As Superstar Rajinikanth said, SPB is the best singer comparing to any as he is known to the entire country for his voice. Let us pray for the soul of him to rest in peace !!
#RIP Balu sir … you have been my voice for many years … your voice and your memories will live with me forever … I will truly miss you … pic.twitter.com/oeHgH6F6i4

— Rajinikanth (@rajinikanth) September 25, 2020