This is the year of Rajinikanth, for sure. After two film releases – Kaala and 2.0 – fans of Thalaiva should rejoice as the trailer of his upcoming film Petta hit the Internet today. Petta, directed by Karthik Subbaraj, rests heavily on Rajinikanth's swagger (which is in abundance in the trailer) and power-packed performances by Nawazuddin Siddiqui, Vijay Sethupathi, Trisha Krishnan and Simran Bagga. Rajinikanth plays the role of a hostel owner, who has a dark past. He doesn't come across as a person one should cross. The two-and-a-half minute trailer has several crisp action sequences.
[wp_ad_camp_1]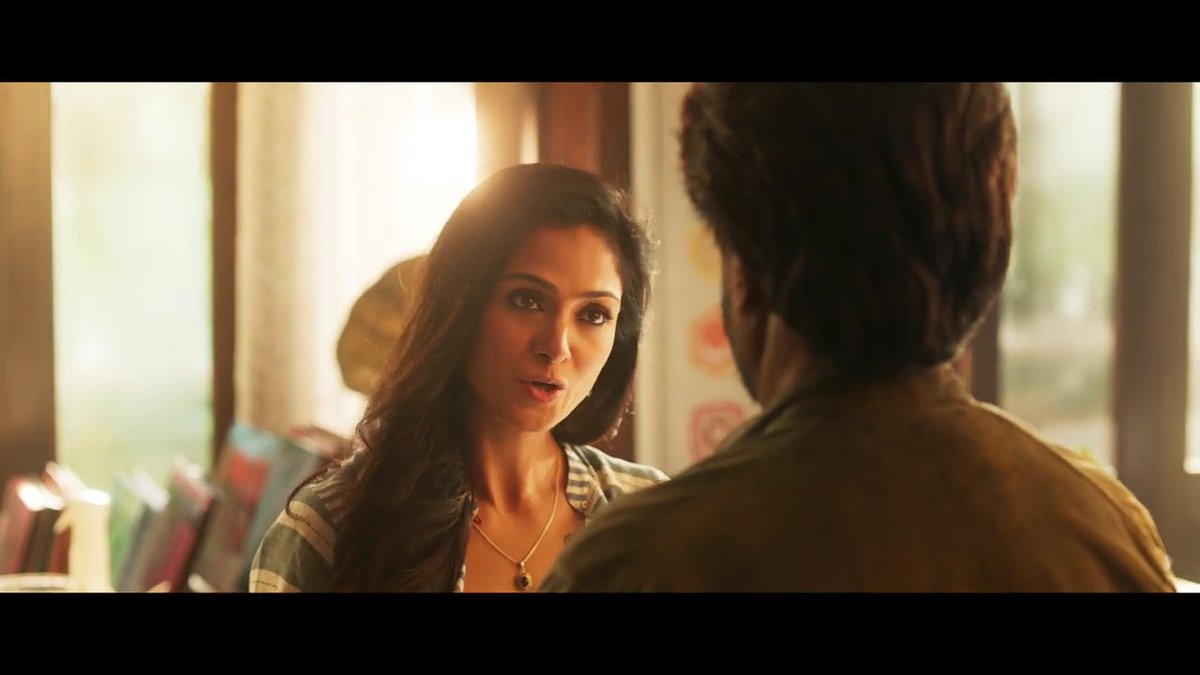 Talking about the film, Rajinikanth had earlier said at Petta's audio launch, "Karthik Subbaraj has taken me back to the 80s. Petta will be a very good entertainer, you will enjoy it on Pongal."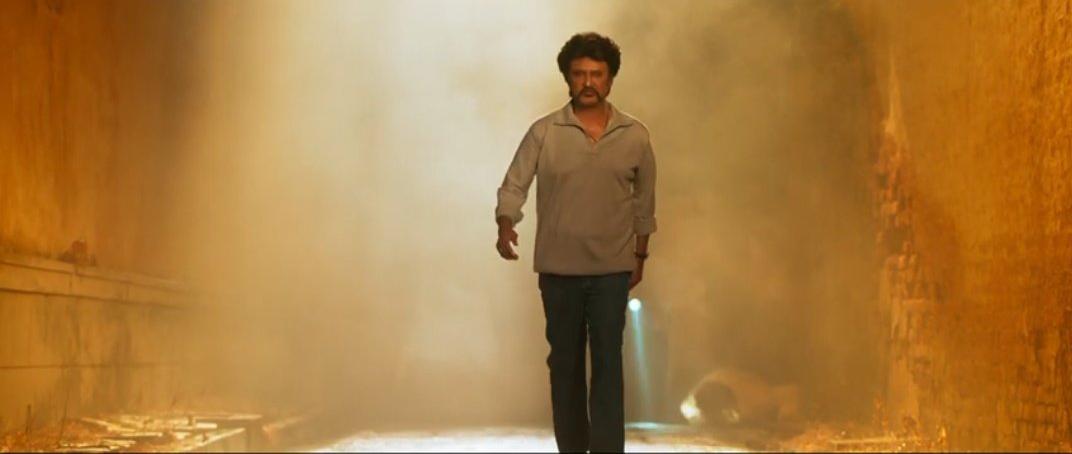 Himself a Rajini admirer, Subbaraj said, "Petta is made by fans of Rajinikanth. We put in a lot of thought in filming every single shot of Rajinikanth sir. Vijay Sethupathi is also a big Rajinikanth fan. He told me that one day I will direct Rajinikanth sir in a film. And when it happens, he will play the villain in the project. It was another dream come true moment to work with Nawazuddin Siddiqui sir. He is also a Rajini fan.
[wp_ad_camp_1]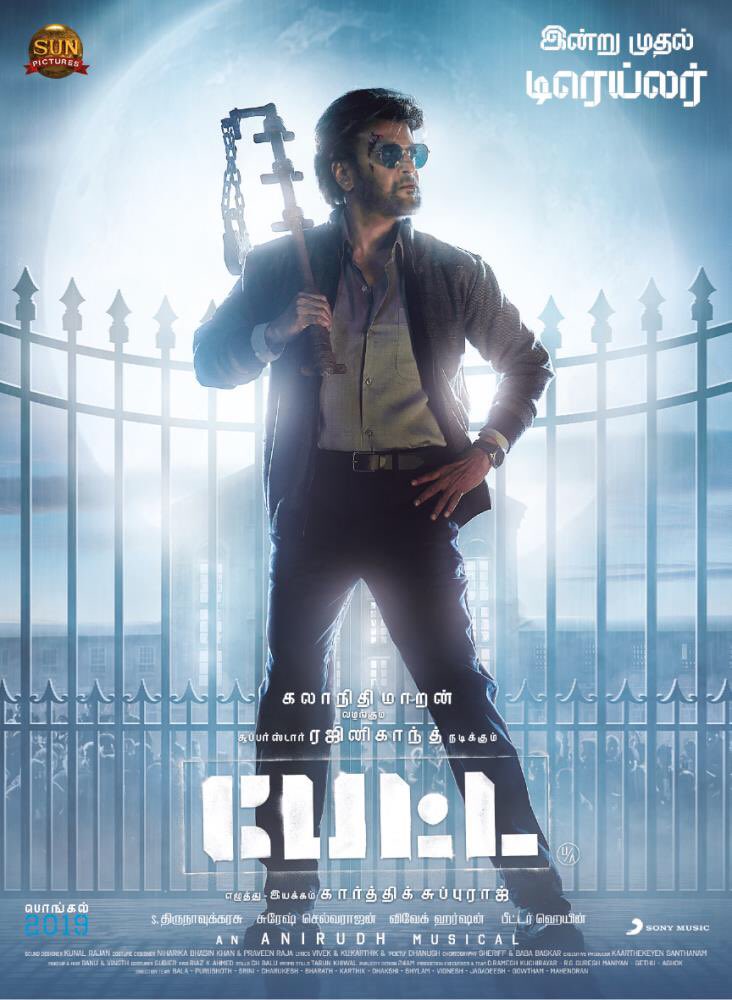 Petta, the trailer of which released today, appears to be very different from both, Kaala and 2.0, as it has more of drama and romance.
[wp_ad_camp_1]
Watch the trailer here :
As soon as the trailer released twitter erupted with reactions. APart from fans so many celebrities enjoyed the trailer it seems. Check out some of their reactions here :
Just now watched #petta trailer !!! Looks real #maranamass , He looks so good!!! Some shots I thought it was #sivakarthikeyan !! Superstar looks so young & charming! #Simran bowls you over in one shot❤️ @karthiksubbaraj is something, he has magic!!!👏👏

— Lakshmy Ramakrishnan (@LakshmyRamki) December 28, 2018
GET RAJINIFIED … thalaivar rage .. the unstoppable phenomenon continues his style, charisma and Pure MAGIC .. here we go .. #petta trailer .. #superstar #pettaparaak https://t.co/MYmSjKVBng congratulations @karthiksubbaraj #pongalthiruvizha sweet saapuda Porom !!

— Dhanush (@dhanushkraja) December 28, 2018
Extraordinary, mind blowing no words to tell. Thalaivar Vera level. thanks to @karthiksubbaraj and @sunpictures .. it's Diwali for all @rajinikanth fans today including me. Kuthu podunga. https://t.co/Nf1g4HzXIW pic.twitter.com/JvROfvysjX

— Raghava Lawrence (@offl_Lawrence) December 28, 2018
#SuperStar #SuperStar dhaan… #MaranaMass Thalaivar Summa Gummunu Irukkaaru… Thanks brother…#GetRajinified #Jan10th https://t.co/jm7E6c2Osq

— KRISH (@krishoffl) December 28, 2018
Idhu matteru…. yenghe Thalaivar ippidhan dhan irrukumum 😍😍😍😍😍 maaaasssssssssssssss thalaiva. Nandri Karthik Subbharaj😘 https://t.co/PYmJj7KwGB

— krishna (@Actor_Krishna) December 28, 2018
Semma Semma Semma 😍😍😍😍Can't ask for anything better 💪💪Thalaivar @rajinikanth 👌👌😍😍😍#GetRajinified @karthiksubbaraj thanks for the treat bro 😘😘👍 https://t.co/6xPIAvRGHE

— Arya (@arya_offl) December 28, 2018
Wowwwwwwww 90's Thalaivar in 2018 😍😘💪https://t.co/s7gEjvZXgM #Petta Marana Mass thalaivaaaa @rajinikanth
Thank u @karthiksubbaraj bro and @anirudhofficial bro 🤗🤗🙏🏻

— Sathish (@actorsathish) December 28, 2018
Oh boy…. there's something so right about the Petta trailer 😄😄 Anybody who grew up in the 80s and 90s, experiencing Rajini hysteria first hand, is definitely going to have a big smile on after watching it! This Rajini is joy😄😄🤟🏽🤟🏽

— Rahul Ravindran (@23_rahulr) December 28, 2018
#PettaTrailer WoW!! Looking forward to enjoying this Superstar mass!https://t.co/7atLqIYjFs

— Vikram Prabhu (@iamVikramPrabhu) December 28, 2018
This is 🎆🎆🎆🎆🎆 pongal is sorted 😎 @anirudhofficial so so happy for you 💃💃💃 https://t.co/KdpOFNrcOV

— Manjima Mohan (@mohan_manjima) December 28, 2018
First time am super excited abt my birthday 🎂 #PettaTrailer https://t.co/4P1fvEvPtN watta wow … The one n only #superstar …

— aishwarya rajessh (@aishu_dil) December 28, 2018
FUCK he's the one and only SUPER STAR.. @rajinikanth is looking 20 years younger and 30 times more energetic #PettaTrailer https://t.co/CH47E5f0Gp

— Ram Gopal Varma (@RGVzoomin) December 28, 2018
OMG! This frame..!! ❤️🕴🏼🔥😍💥
The 90's @rajinikanth is back!!!#PettaPongalParaak #PettaTrailer pic.twitter.com/fq6DNjTol5

— T.S.Suresh (@editorsuresh) December 28, 2018
@karthiksubbaraj 🙏🙏🙏
Rafinified O fied
Mass O Mass
Happy O happy
Waiting O Waiting 😍😍😍 #PettaTrailer https://t.co/M3vNPSwzoV

— Vijayalakshmi A (@vgyalakshmi) December 28, 2018
https://t.co/LW3N3t3ims
The trailer.😊 If at all anybody hasn't seen it as yet! This trailer rocks the scene. Bravo @karthiksubbaraj. Can't wait to get rajnified now! Needless to mention, lovely to see Rajni sir in his elements, so easy and natural and full of style and grace.

— Gauthamvasudevmenon (@menongautham) December 28, 2018
Are u ready to be #Rajinified ???? What mind blowing #Rajiniism this trailer has🔥 paaahhhhh we are in for a semma treat #RajiniismTreat https://t.co/NOo7p2tcuO

— Shanthnu Buddy (@imKBRshanthnu) December 28, 2018
#Pettatrailer Pakka mass entertainer for sure. Valthukkal @karthiksubbaraj n team https://t.co/QniGwqT0wO #Superstar Vera level ❤️ @anirudhofficial #PettaPongalParaak 💥waiting 🤩

— pa.ranjith (@beemji) December 28, 2018
Yevanakavadu pondati kozhandha kuttinu sentiment gintiment irundha apdiye odi poidu… Kolla gaandu le iruken mavene kolama vida maaten 🙌🏼 pic.twitter.com/nNC588Dlzg

— Shilpa Rathnam (@shilparathnam) December 28, 2018

Anirudh Ravichander has composed the film's music. Along with directing it, Subbaraj— best known for films like Jigarthanda and Pizza—has also written Petta. Talking about him, Sethupathi said at the trailer launch, "Karthik always thinks about cinema and he has surprised me always with amazing content. Petta is full of surprises. You will be hooked to the end."
Comment your views about the trailer !!