Slippers Thrown At Kamal Haasan During Public Meeting !! Here's What He Has To Say !!
By Dhiwaharan
Slippers were thrown at actor-turned-politician Kamal Haasan on Wednesday evening when he was campaigning in Tirupparankundram assembly constituency in Tamil Nadu's Madurai. The slipper attack came three days after Mr Haasan had said that "independent India's first extremist was a Hindu", referring to Mahatama Gandhi's assassin Nathuram Godse. Eleven people, including BJP workers and members of another outfit, Hanuman Sena, have been named in the police complaint. They threw the slippers towards the stage when Mr Haasan was addressing the crowd. The slippers did not hit Mr Haasan and fell on the crowd, said police.
[wp_ad_camp_1]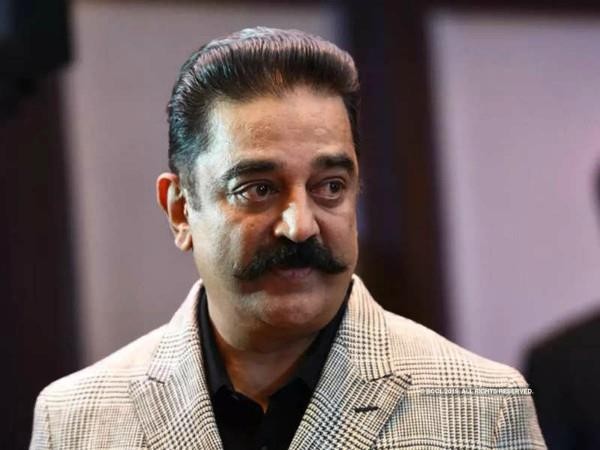 The police detained one person in connection with the incident. "A group of people tried to create a ruckus and someone attempted to hurl a chappal from the rear end of the meeting area. However, it didn't land anywhere near Kamal Haasan," the police commissioner of Madurai was reported as saying.
[wp_ad_camp_1]
Haasan has been facing the ire ever since he said earlier this week that independent India's first extremist was a Hindu, in reference to Mahatma Gandhi's assassin Nathuram Godse. On Wednesday, Haasan clarified that he had not used the term 'terrorist' when talking about Nathuram Godse. "What I spoke in Aravakurichi is 'historic truth'," he added.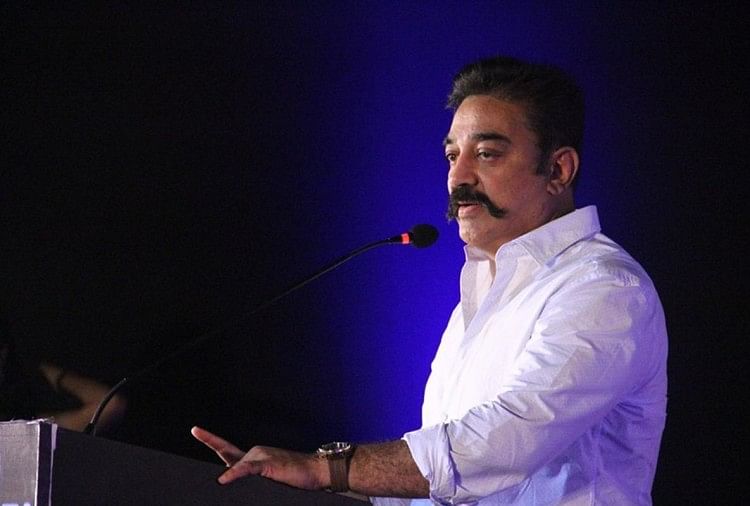 The BJP was quick to slam the MNM chief. "We strongly condemn Kamal Haasan for talking about Hindu extremism in his poll campaign. He is triggering communal violence in a place where there are a lot of minorities. The Election Commission must take stringent action against Kamal Haasan for this speech," Tamil Nadu BJP chief Tamilisai Soundararajan tweeted in Tamil soon after Mr Haasan's speech.
[wp_ad_camp_1]
Meanwhile the actor now has took to twitter and conveyed a message to all of his. followers. His statement read as "Dear MNM family and fans, this is an acid test for our decorum and demeanour. Do not listen to their noises and be drawn into their violence. They are extremists who are slighted by the Truth. Naalai Namadhey!"
Check out his tweet here :
ம.நீ.ம. குடும்பத்தாருக்கும், ரசிகர்களுக்கும் அன்பு வேண்டுகோள். நிகழும் சம்பவங்கள், நம் நேர்மைக்கும் பொறுமைக்கும் நடக்கும் அக்னிப் பரிட்சை. ஆர்ப்பாட்டக் கூட்டம் நம்மை வன்முறைக்கு வலிந்து இழுக்கும். மயங்காதீர்! அவர்களின் தீவிரவாதம் நம் நேர்மைவாதத்திற்கு முன் தோற்கும். நாளை நமதே!

— Kamal Haasan (@ikamalhaasan) May 16, 2019
On Wednesday, Mr Haasan said he stood by his remarks and he had only "stated facts" in his speech. 'What I said is a historic fact. It's quoted out of context. How can I target a religion? I challenge you to show one instance of me inciting discord," he said. He also filed a petition for anticipatory bail in the Madras High Court saying his speech was about Nathuram Godse only and not about the Hindu community as a whole. The Madras High Court will hear the petition today.