SJ Suryah Compared This Actress With Sridevi!! Netizens Reacted
Written by gokul krishnan Published on Aug 01, 2023 | 18:59 PM IST | 136
Follow Us
Comments: 0
In a tweet that has now gone viral, filmmaker and actor SJ Suryah conveyed his heartfelt birthday wishes to Indian actress Kiara Advani, comparing her to the late legendary actress Sridevi. The tweet caused a wave of reactions and controversies on social media platforms, as netizens debated the appropriateness and implications of such a comparison.
Kiara Advani, born Alia Advan, has quickly risen to prominence in the Hindi and Telugu film industries with her exceptional talent and commendable performances. From her debut in the comedy film "Fugly" to her role as MS Dhoni's wife in the biopic "M.S. Dhoni: The Untold Story," Advani has proven herself as a versatile and promising actress.
also read: Anikha Surendran In This 40 Year Old Actor's Movie??
On the occasion of her birthday, SJ Suryah took to Twitter to express his good wishes for the actress, addressing her as "Pretty Princess" and declaring her "the prettiest talented actress" since Sridevi. The reference to the late Bollywood icon Sridevi immediately struck a chord with film enthusiasts, leading to both praise and criticism.
Sridevi, a revered actress, was an iconic figure in the Indian film industry during her lifetime. Her contributions to Indian cinema were monumental, and she earned accolades for her acting prowess, beauty, and charisma. Drawing a comparison between Sridevi and Kiara Advani inevitably ignited strong reactions from fans of both actresses.
also read: Kavin To Get Married Soon ?? Details Out
Supporters of SJ Suryah's statement commended his intent to compliment Kiara Advani on her special day and praised the young actress for her growth in the film industry. They argued that Suryah's comparison was meant as a testament to Advani's talent and potential to reach similar heights as Sridevi.
However, others criticized the comparison, asserting that it was unnecessary and potentially disrespectful to Sridevi's legacy. They argued that Sridevi's unparalleled contributions to cinema deserved separate recognition without tying her name to contemporary actresses. Additionally, some felt that it put undue pressure on Kiara Advani, as comparisons to legendary figures can be overwhelming and subjective. As the tweet went viral, netizens on social media platforms voiced their opinions in a mix of agreement and disagreement. Hashtags like #KiaraVsSridevi and #SJWishesKiara sparked heated debates among fans of the two actresses.
"Happy Birthday Pretty Princess @advani_kiara 💐💐💐💐💐💐💐💐💐💐💐💐💐💐💐💐💐💐💐💐💐💐💐💐💐💐💐 after Sridevi mam, the prettiest talented actress U r 🥰🥰🥰🥰 have a great year 🥰🥰🥰🥰🥰🥰🥰💐💐💐💐💐💐💐💐sjs"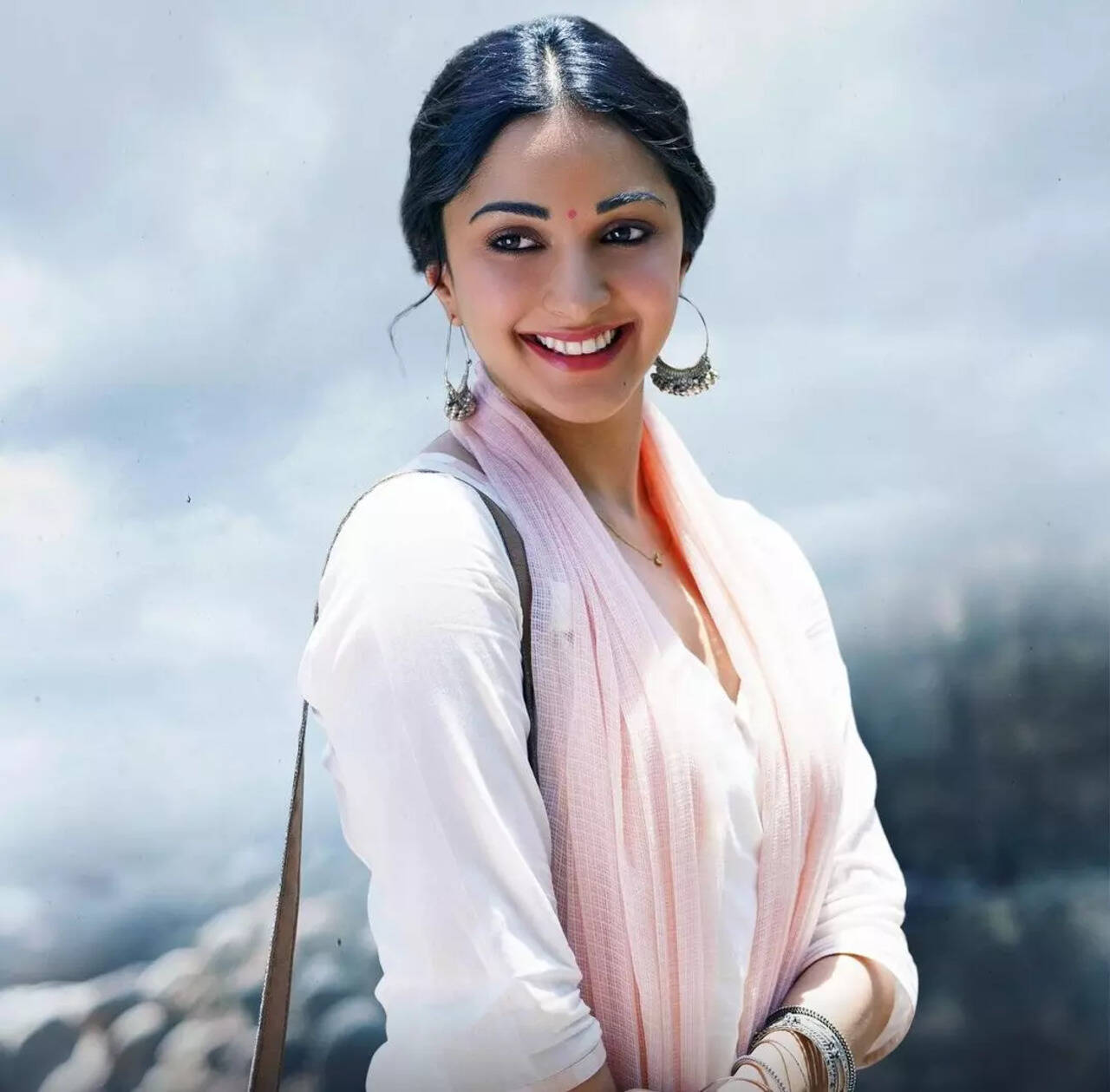 Several industry experts and celebrities also chimed in, expressing their views on the matter. Some believed that while the intention behind the tweet might have been positive, comparing contemporary actors to legends could lead to unnecessary controversies. They urged fans to celebrate Kiara Advani's achievements without pitting her against past icons.
also read: T.Nagar Virudhunagar Ayyanar Hotel Caught Serving Rotten Food !! VIRAL VIDEO
In response to the uproar, SJ Suryah issued a clarification, stating that he did not intend to offend anyone and that his tweet was a genuine compliment for Kiara Advani's acting abilities and charm. He expressed regret for any misunderstandings that may have arisen due to the comparison.
Here is the tweet below:
Happy Birthday Pretty Princess @advani_kiara 💐💐💐💐💐💐💐💐💐💐💐💐💐💐💐💐💐💐💐💐💐💐💐💐💐💐💐 after Sridevi mam, the prettiest talented actress U r 🥰🥰🥰🥰 have a great year 🥰🥰🥰🥰🥰🥰🥰💐💐💐💐💐💐💐💐sjs pic.twitter.com/okRpdaxxVo

— S J Suryah (@iam_SJSuryah) July 31, 2023
Kiara Advani herself remained silent on the matter, choosing not to respond directly to the tweet or the ensuing discussions. Her social media accounts continued to focus on her work and ongoing projects.
The incident serves as a reminder of the power of social media and the importance of thoughtful communication, especially when discussing celebrated figures and their legacies. It also highlights the need for public figures to be cautious with their words, as statements can have far-reaching effects in the digital age.
Here is the reaction below:
Please stay away thalaivarey pic.twitter.com/kM6bRj2lbn https://t.co/nkaDgdtJ2k

— mr. MR_🐐 (@itz_mr_61) July 31, 2023
Sorry SJS naaaaa😭😭😭😂😂😂 https://t.co/FANgyGkO90 pic.twitter.com/CKi0GPHQVB

— Pavan kumar (@i_pavankumarr) July 31, 2023
Kiara Advani ku simp panlam ney.Thappu illa https://t.co/FVfgqLkYRs

— Aryan (@Pokeamole_) July 31, 2023
Sj surya mams to @SidMalhotra https://t.co/EAnsvIs1t3 pic.twitter.com/ODcOOnYv3B

— Dinesh Kumar (@dinutwt) July 31, 2023
Sir, please give your phone back to the admin.😭 https://t.co/IzQU3IJi43

— Swetha (@SwethaWriter) July 31, 2023
yaaravathu hack pannitaangala??? 😭😭😭 https://t.co/azBubvUfAn

— nithyaa 🩷 (@yourstrulynieee) July 31, 2023
SJ Suryah's birthday wishes to Kiara Advani, wherein he compared her to the legendary Sridevi, created a stir on social media. The tweet garnered mixed reactions from netizens, with some applauding the gesture while others critiqued it for its potential implications. This incident encourages conversations about the responsibility of public figures when expressing their opinions on sensitive matters. As the social media storm settles, it remains essential to appreciate and celebrate contemporary talents without necessarily drawing parallels to past icons.