"Sivakarthikeyan Rejected Jigarthanda Because Of This Reason" – Karthik Subbaraj
Bobby Simha
Jigarthanda
Karthick Subbaraj
Sivakarthikeyan
4 months ago
By Dhiwaharan
Director Karthik Subbaraj, in his recent interaction with a YouTube channel, revealed that he approached Sivakarthikeyan to do the role played by Siddharth for "Jigarthanda". However, the "Remo" actor rejected the film after suggesting Karthick Subbaraj to change Bobby Simha. The actor wanted the filmmaker to cast some other big star in the role of Simha but opted himself out from the project after Karthik refused to do so.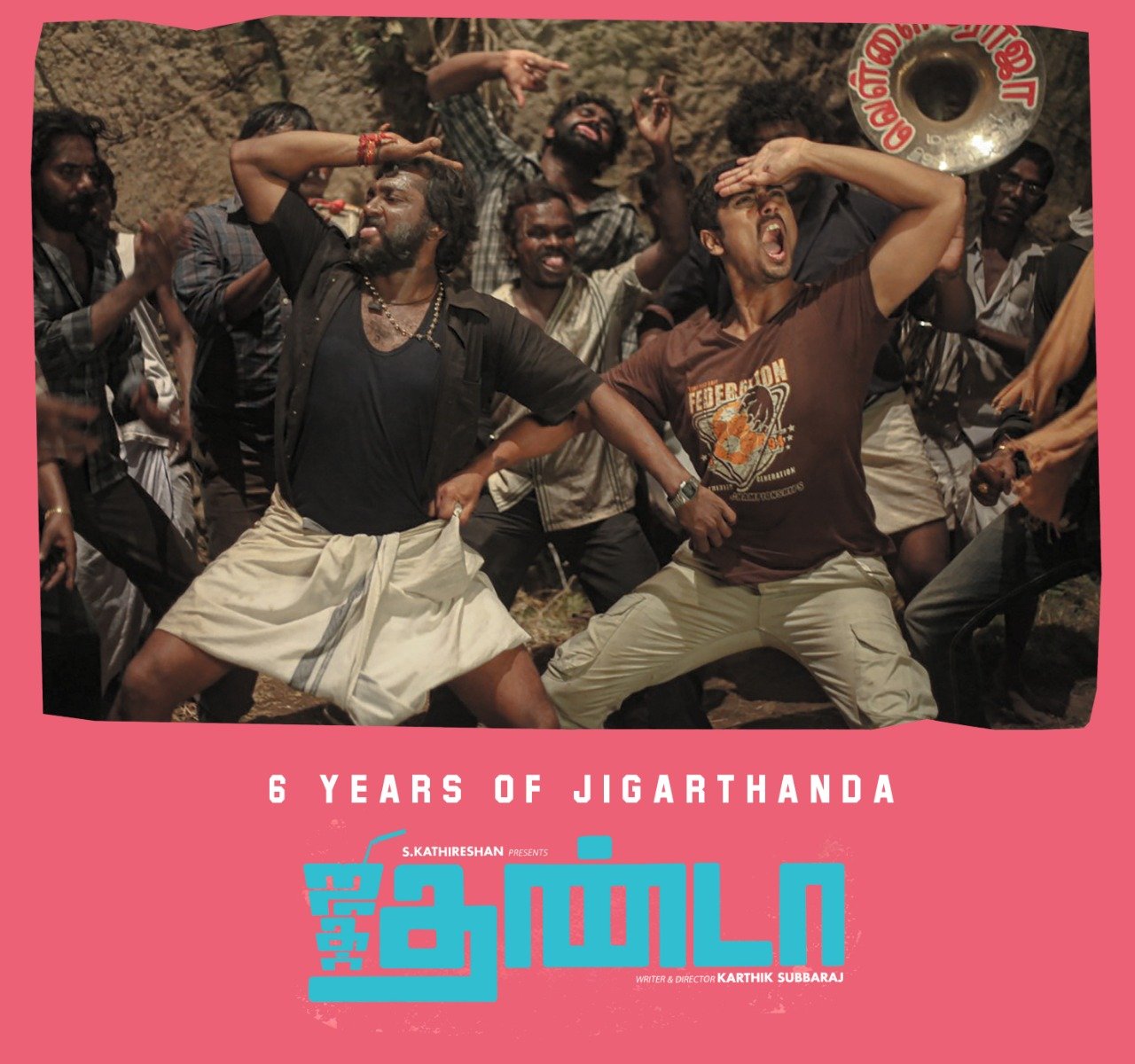 The plot of "Jigarthanda" revolved around an ageing gangster and an aspiring filmmaker who wants to make a film out of his life story. With Bobby Simha playing "Assault Sedhu", pan Indian actor Siddharth played as "Karthick", an aspiring filmmaker from "Naalaiya Iyakkunar".
The racy screenplay of the film gained Karthick Subbaraj accolades from all over the country and Bobby Simha won national award in "Best supporting actor" category for the role he played in "Jigarthanda" which is considered as a cult classic among Tamil fans.
View this post on Instagram
"Siddharth was the first choice to do the role. Producer asked me to tell the story to Sivakarthikeyan. At that time, his "Kedi Billa Killadi Ranga" was released. His "Varuthapadatha Valibar Sangam" didn't release at that time. He was at the shooting spot VVS" Karthik said in the interaction with Krishna for film companion South.
"He liked the story but the film having more scope for the villain made him reluctant. He felt some big star, someone like Sathyaraj sir would be apt for the role. But i fixed Bobby Simha in my mind already. So we couldn't collaborate for that project" said the filmmaker.
Watch the full video :
TIL Sivakarthikeyan was approached first for the Karthik character. He rejected it cos Bobby Simha was chosen to play the "Assault" Sethu character. pic.twitter.com/blPD3lbeBB

— No Name (@bldgcontractor) November 17, 2022
Here's the full interview :
source : film companion
However, after Bobby won national award for playing the "Assault Sethu" for which Sivakarthikeyan came up with a tweet wishing him. Check out some of the reactions that surfaced in internet for the revelation made by Karthick Subbaraj :
Apave ippdi casting la influence panirukkapla , so ippo 🙀🏃‍♂️🏃‍♂️

— AyaŇ (@brokenheart477) November 17, 2022
Chii nalla vela opinion maathunaru Karthik illati nalla padatha veenakitu irunthurupan

— Film Buff (@chaosworld10) November 17, 2022
Maaveeran la sikaa neraya thalayeedu panraanu valaipechu sonnadhu unmai than pola https://t.co/9cdJ1rYn8Q

— 𝐒𝐚𝐭𝐡𝐲𝐚𝐚 (@Sathyaaa_) November 17, 2022
SK as Karthik and Vjs as Assault Sethu semmaiya irunthirukum 😍🔥 https://t.co/j4qgLz4blT

— Ponniyin Selvan 🜃 (@ShamRahmaniac) November 17, 2022
Nalla vela pannala…

Verum side character pannitu..credits eduthuka venaam nu apove mudivu pannirkaar 👍
(Ex : vikram movie cameo star) https://t.co/QI54ZVSMr3

— Veguli (@veguli_) November 17, 2022
It's understandable sivakarthikeyan rejected for his own growth & doubted Bobby.
But he missed a great chance to be part of a great film even though his role isn't huge🙃

Siddharth's mass scene in climax > whatever mass sk tried in his movies till now🤷🏻‍♂️
Also Bobby killed it🥵🔥 https://t.co/anjqCwFL8J

— கோகுல் (𝓖𝓸𝓴𝓾𝓵) (@crifanticbuddy) November 17, 2022
fair play and good business sense by SK, no one remembers Sidharth from this movie https://t.co/TZJx0ooRUz

— സംസാ (@SamsaSalna) November 17, 2022
Didn't expect this from sk… Appove ippadiya 😏 https://t.co/j4WGiFb9ps

— Adheera🍸 (@AdheeraV2) November 17, 2022
SK have such good Cinema Instinct and Attributes of Entertainer. He's smart that's how he's gonna be biggest star in Kollywood in future. https://t.co/TCo9XCPz2t

— Arun Pandian R (@arunpandian_r7) November 17, 2022
Moral of the story never ever underestimate a artist in cinema literally never ever . (2/2) . Jigarthanda is going to remain as a classic in the history of indian cinema

— Heisenberg (@Harishakalogesh) November 17, 2022