Sivakarthikeyan Forced "Maveeran" Director?? Official Word From The Producer
Director
Maveeran
Producer
Sivakarthikeyan
2 months ago
By Dhiwaharan
"Maveeran" producer Arun Vishwanath replied to the allegations made by the youtubers of "Valai Pechu" channel. The producer tagged the three movie journalists Shakthi, Bismi, Anthanan in Twitter and sarcastically thanked them for promoting their film continuously. He said that their videos are more power and energy to make the "Goal" bigger.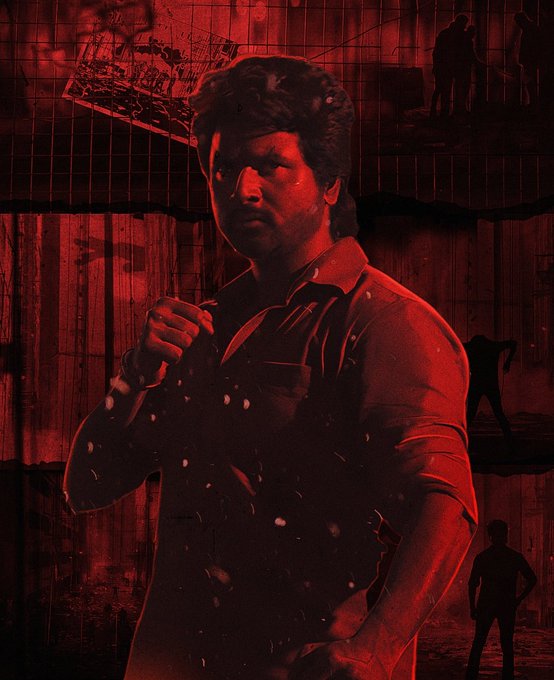 Sivakarthikeyan is currently busy acting in "Maveeran" directed by Madonna Ashwin of "Mandela" fame. Announcement for the same was made with a promo video which suggested an action packed entertainer. Aditi Shankar, daughter of renowned filmmaker Shankar got added in the cast as a female lead.
Most lately, movie journalists of "Valaipechu" YouTube channel came up with an information, alleging that the film is getting postponed several times due to the clash between Sivakarthikeyan and Madonna Ashwin.
"For the past three weeks, there are some talks about the making of "Maveeran" such as the film's shooting getting cancelled after the assemble of the crew members, unnecessary postpones and interruptions in the shooting. "When I inquired, there is a clash between the director and the actor for a very long time, since the second day of shooting" one of them said.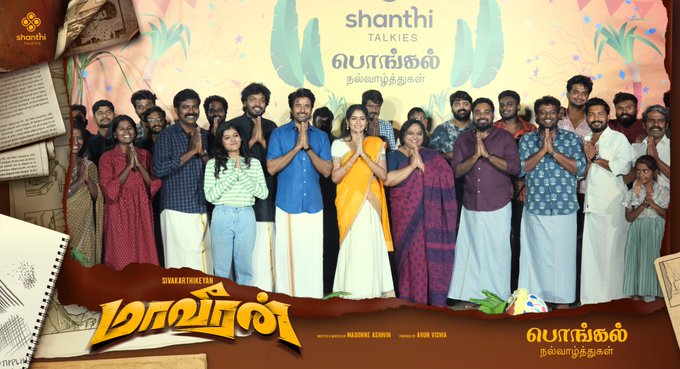 "Sivakarthikeyan wants to commercialize the concept of "Maveeran" but the director doesn't want to do it. Most recent news is, th makers are going to dump the footages that were shot till now and are going to make a new film with new concept. A re-shoot of 45 days is going to take place for "Maveeran" Bismi said in the video.
"It's entirely a new script. One or two scenes from the already shot footages could be used" he further added. As Sivakarthikeyan is close friend to the producer and also acts as a hero, he made the decision. Due to this reason, Sivakarthikeyan's film with "Raaj Kamal international" is getting postponed " he added
Watch the video below :
Replying to the video, "Maveeran" producer Arun Vishwa came up with a tweet saying "Thank u so much for taking enormous effort in promoting our film🙏Your hard work and Research shows your love towards our team❤️👌👍we have got more power and energy from you to make our goal BiGGER!#Maaveeran #VeerameJeyam" he said by tagging the three journalists.
Here's his tweet :
. @jbismi_offl @dearshakthi @Anthanan_Offl @valaipechu Thank u so much for taking enormous effort in promoting our film🙏Your hard work and Research shows your love towards our team❤️👌👍we have got more power and energy from you to make our goal BiGGER!#Maaveeran #VeerameJeyam

— arun Viswa (@iamarunviswa) January 25, 2023
Check out some of the reactions from the fans of Sivakarthikeyan for the reply made by the producer :
Evalavu fire vittalum paathadhu💥💥💥💥💥💥

— venkylakshman (@Venkatesh_2921) January 25, 2023
Vera maari Vera maari😂#Maaveeran

— ɑɲɨɾυɖħ sk (@prince_sk1726) January 25, 2023
Namma Arun Anna in 🔥🔥 potu thaakku 👌👌

— Bharath R (@Bharath37916626) January 25, 2023
Serupadi reply to vadaipechu 😂😂🔥

— Deva💙 (@DevSuriya07) January 25, 2023
Boomer uncle's channel ah iluthu mooditu pongada valai pechavathu mairavathu

— Justus Livingston (@Livingst1Justus) January 25, 2023
Novv..fire ah pesura na nee..😎🔥For SK na movies we want a producer like this..fans kuda connect la irukura maari..nice🤌🥰💥#Maaveeran

— 👽 (@Pandora_11_17) January 26, 2023
Serupadi reply 😂😂💥💥💥 https://t.co/nGJMERFsP9

— rugged girl. (@Vidhu_SK_) January 25, 2023