Simbu's Mother Thrashed Vishal On "RED CARD" Issue !! WATCH
CM / Updated: 2021-08-13
15:08 IST
By Dhiwaharan
Simbu's mother Usha T. Rajendar released a video thrashing former President of Tamil Film Producers Council Vishal who imposed red card against the "Vallavan" actor. She said that Simbu helped Michael Rayappan, producer of "AAA" by not receiving his pending salary Rs. 3.5 crore and made the film release at the right time. Usha T. Rajender further said that the producer demanded Simbu to do one more film for him for free to compensate the loss he faced in "AAA".
[wp_ad_camp_1]
Vishal who acted as the president of Tamil film producers councils at that time, concluded the issue saying that Simbu has to pay Rs. 2.40 crore to Michael Rayappan for every film he is going to act if he fails to do a film for the producer for free. In the video, she claimed that Vishal made the conclusion without the approval of Simbu.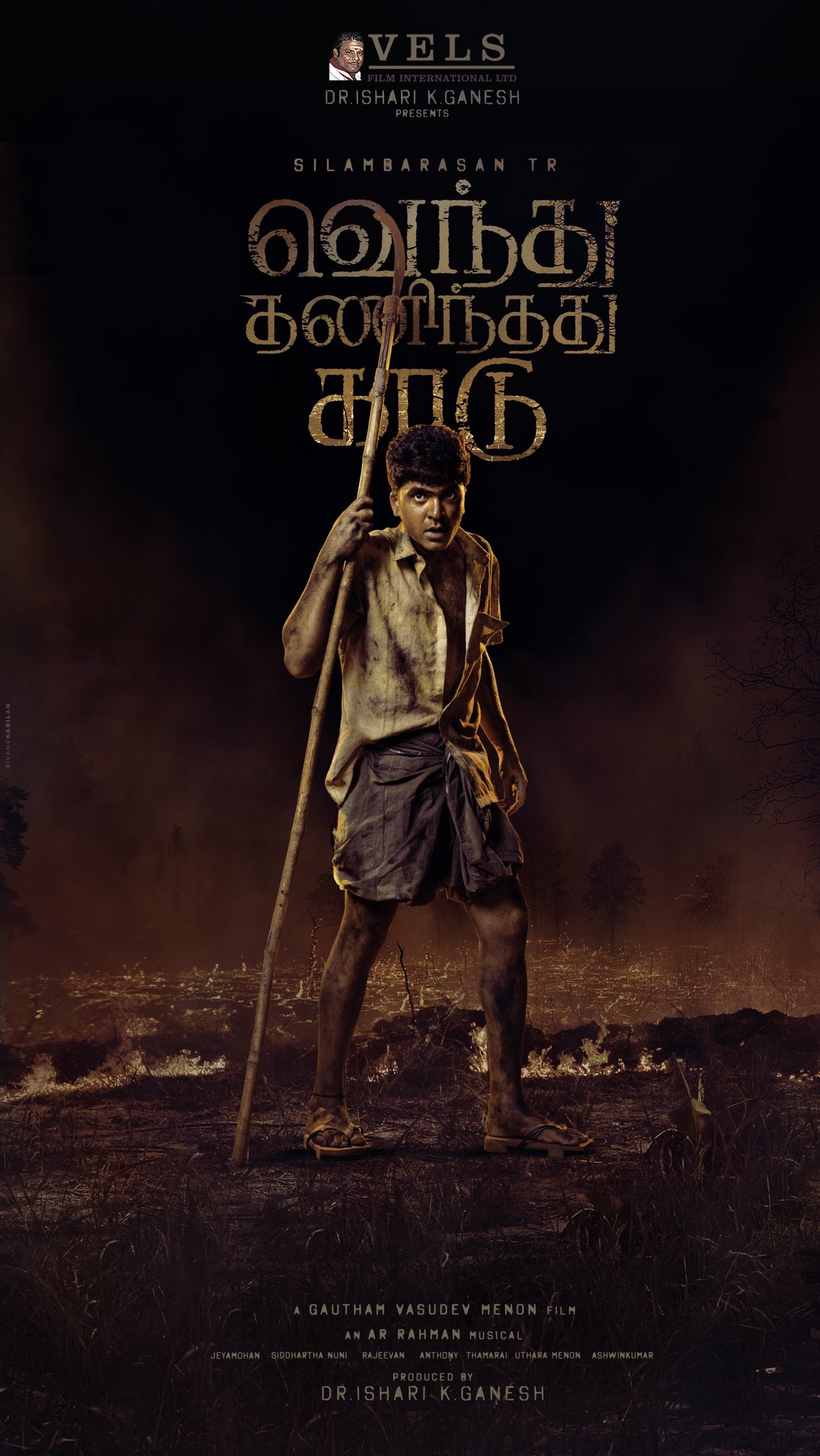 First look of Simbu-Gautham Vasudev Menon's upcoming film "Venthu Thaninthathu Kaadu" released at the noon of Friday and left the industry talking about it ever since. The poster showed Simbu in a complete different look and Gautham Menon indicated that he is going to come out of his comfort zone. The "Pithamagan-like" poster showed Simbu as a much younger boy who is in distress. Reports suggested that the film could be an adaptation of writer Jayamohan's "Agni Kunjondru Kanden". The film was previously called "Nadhigalile Neeradum Sooriyan" and it is said that the actor wanted to do an Asuran-like film and opted for this projects.
[wp_ad_camp_1]
Meanwhile, a report of Cinema Vikatan had said that the film might get red card for the previous commitments Simbu and Gautham Menon had with other producers. "AAA" producer Michael Rayappan approached producer council to take action against Simbu for the loss he faced while making the Adhik Ravichandran directorial. "Thenandal" Murali who currently leads the producers council made a decision to give "RED card" to the "Vendhu Thaninthathu Kaadu" film.
In Tamil cinema, no film should get technical support from Fefsi and other organisations after it receives Red card from the council. However, pictures of the shooting "Venthu Thaninthathu Kaadu" surfaced in the Internet. Now, Simbu's mother appeared in a video and slammed Vishal for the judgement he provided against Simbu when he was in a position.
[wp_ad_camp_1]
"Is he a Supreme court Judge to give such judgement ? Vishal is accused of wasting Rs. 14 crore of Trust and members. When they questioned Vishal about the money, he ran away from the meeting after singing "Jana Gana Mana". Without questioning Vishal or about the money he wasted, members of current producers council are targeting Simbu by considering the judgement he provided" Usha T. Rajender slammed.
Watch the video below :
Here's the another video of Usha. T. Rajender regarding the same issue :
Source : TR NEW TV