Shubman Gill Has A Crush On Rashmika ?? Here Is His Clarification
backless blouse
fashion sense
Indian entertainment industry.
JJ Valaya
Lakme Fashion Week
metallic saree
Mission Majnu
national crush
Pushpa: The Rule
Rashmika mandanna
Shubman Gill
2 weeks ago
By Surithi J
Shubman Gill issue – Rashmika Mandanna has been making waves in the Indian entertainment industry with her stunning looks and impressive acting skills. The actress recently walked the ramp for renowned fashion designer JJ Valaya at the Lakme Fashion Week. Her appearance at the event drew much attention and she was praised for her gorgeous metallic saree and backless blouse.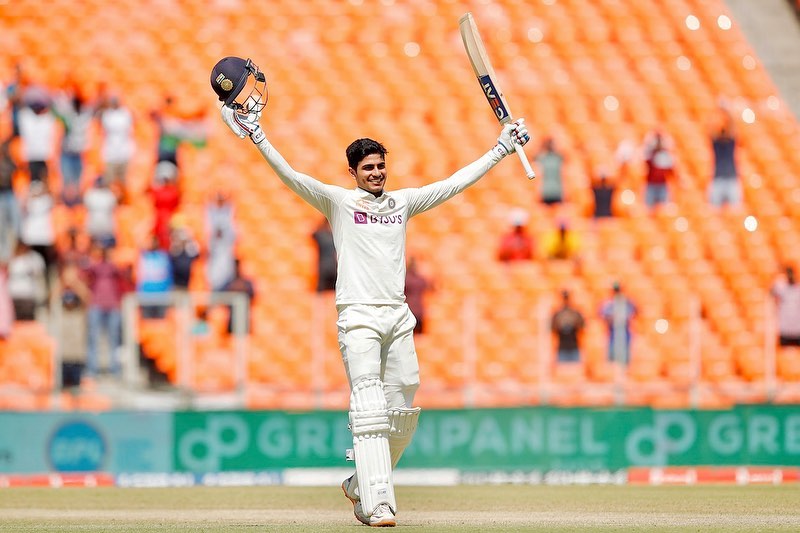 During the event, a paparazzi approached Rashmika and told her that she had become the crush of many cricketers, including Shubman Gill. While the cricketer later clarified that he never made any such statement, Rashmika's reaction to the paparazzi's comment has caught the attention of many.
also read : 22 Year Old Girl Grabbed Headlines For Earning Rs.1.8 Lakhs By Doing This!!
The news of Shubman Gill's supposed crush on Rashmika had gone viral on social media, with many fans eagerly waiting for the actress's response. In a post that was widely shared on Instagram, it was claimed that Shubman had named Rashmika as the actress he liked the most and had a crush on. However, the cricketer denied having made any such statement in a tweet, which read, "Which media interaction was this, that I myself don't know anything about."
also read : "Inbanithi Is An Adult" – Udhayanithi Reacted To The Viral Photos For The First Time !!
While Rashmika has yet to respond to the news, her fans have been eagerly waiting to see how she will react to it. The actress, who was last seen in the film Varisu, has been receiving rave reviews for her performance and is eagerly awaiting the release of her next film, Pushpa 2: The Rule.
Rashmika has been hailed as the "national crush" and is admired for her charming smile and acting prowess. With each passing day, the actress is gaining more and more fans, both from the entertainment industry and beyond. Her popularity has only been furthered by her stunning appearances on the red carpet, at events, and in films.
also read : Gayathri Raguramm Got Confronted By Gangai Amaren Of BJP Party !!
At the Lakme Fashion Week, Rashmika's appearance in the JJ Valaya ensemble was the talk of the town. Her metallic saree and backless blouse made her stand out from the crowd and showcased her fashion sense. Many fashion enthusiasts have praised the actress for her sense of style and elegance.
As the news of Shubman Gill's supposed crush on Rashmika continues to make headlines, it remains to be seen how the actress will respond to the rumours. However, one thing is for certain: Rashmika's popularity is only set to grow in the coming days, and she will continue to be a force to be reckoned with in the Indian entertainment industry. With Pushpa: The Rule set to release soon, fans are eagerly waiting to see what the actress has in store for them.
Here is his Screenshot of his comment :