Shraddha Kapoor Opts For Auto Ride Despite Having Expensive Car!! Viral Video
Written by gokul krishnan Published on Jun 21, 2023 | 19:01 PM IST | 99
Follow Us
Comments: 0
Shraddha Kapoor, the renowned Bollywood actress, is not only known for her incredible acting skills but also for her fashion sense and dedication to fitness. Recently, a video of her taking an auto-rickshaw to the gym went viral, showcasing her down-to-earth nature and simplicity. This incident further endeared her to fans, who admire her for staying grounded despite her stardom. Let's delve deeper into Shraddha Kapoor's journey and her upcoming projects that have garnered significant attention.
also read: ரச்சிதா இரவோடு இரவாக போலீஸ் ஸ்டேஷன் சென்று கணவர் தினேஷ் மீது புகார் !! வெளிவரும் பகிர் தகவல்..!!
Shraddha Kapoor, the daughter of renowned actor Shakti Kapoor, has carved a niche for herself in the world of Bollywood through her remarkable talent and versatile performances. Her journey in the film industry began with a small role in the 2010 heist film "Teen Patti," but it was her first leading role in the teen drama "Luv Ka The End" (2011) that marked her presence on the big screen. Since then, Shraddha Kapoor has been captivating audiences with her exceptional acting skills, establishing herself as one of the most talented and sought-after actresses in the industry.
Also read: "கோபி அது உன் மருமகள்" – பாக்கியலட்சுமி கோபியை வறுத்தெடுத்த நெட்டிசன்கள் !!
Shraddha continued to shine with subsequent films, including the romantic thriller "Ek Villain" (2014), the dance drama "ABCD 2" (2015), and the action-packed "Baaghi" (2016). Each role allowed her to explore different genres and characters, showcasing her versatility and ability to adapt to diverse roles with ease. Her performances were lauded by both critics and audiences, solidifying her position as a bankable star.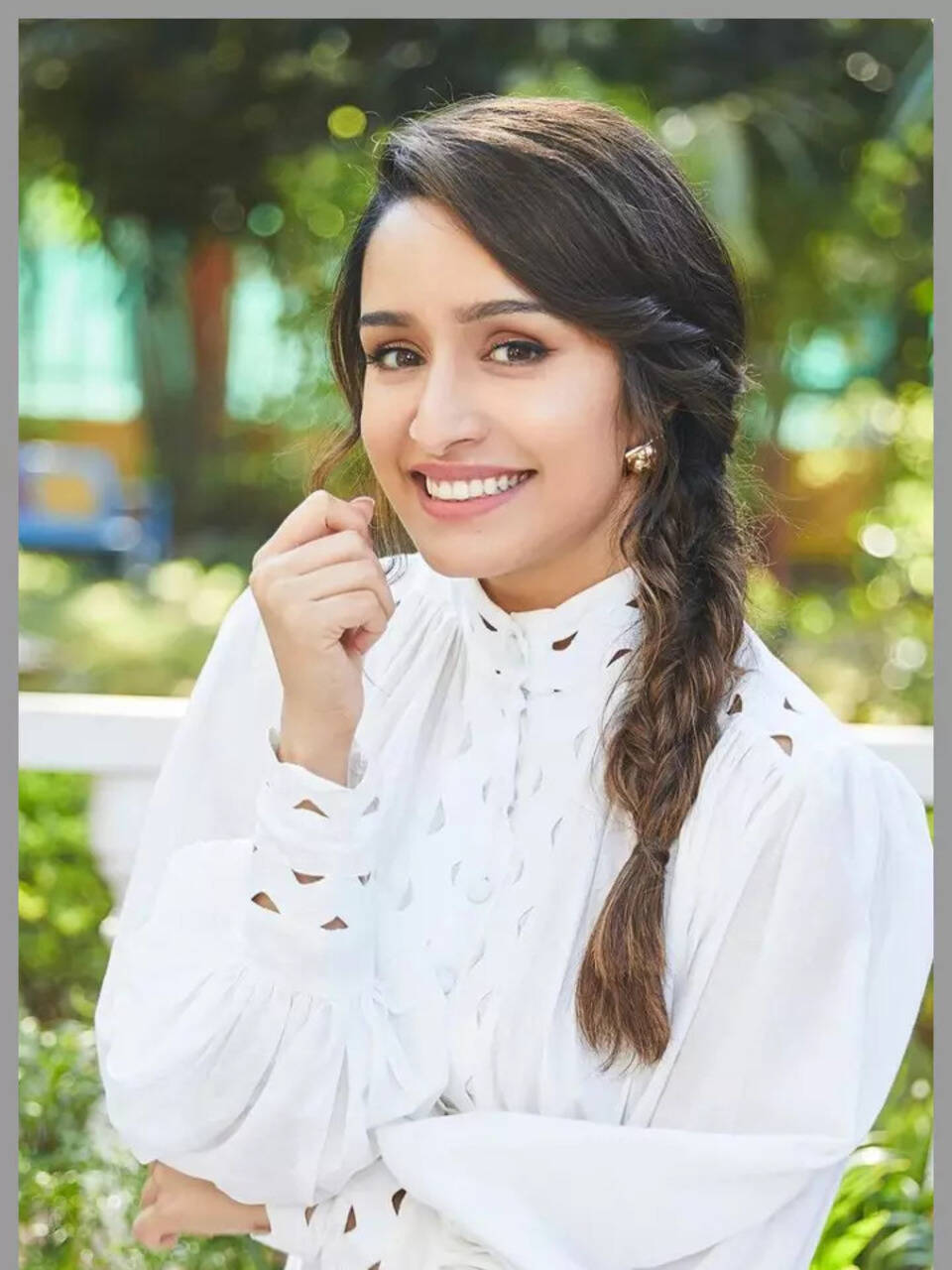 In a refreshing display of simplicity, Shraddha Kapoor was spotted arriving at the gym in an auto-rickshaw. When questioned about her car, she responded with a smile, saying, "Best Aahe Auto," which translates to "Taking an auto is best" in Marathi. The video of this incident quickly gained popularity, with fans applauding her modesty and praising her for embracing everyday modes of transportation. Shraddha's cool and comfortable attire, consisting of a blue T-shirt, black track pants, and a mask, perfectly complemented her down-to-earth demeanor.
also read: Delhi Metro : Man Recorded Couple & Complained To Police!! Got Slammed
Fans expressed their adoration for Shraddha Kapoor, emphasizing her simplicity and humility. One fan compared her to other renowned Bollywood families, acknowledging her genuine and unpretentious nature. Social media platforms buzzed with comments praising her as the "most down-to-earth personality in Bollywood." The video served as a reminder of her immense popularity and the connection she shares with her fans.
Shraddha Kapoor maintains a strong presence on social media, delighting her fans with fun moments and captivating selfies. Just last week, she shared a series of selfies on her Instagram, giving followers a glimpse into her Sunday mood. The captions "What's your Sunday mood??? Mine is Jhalli" showcased her cheerful and carefree personality, further endearing her to her dedicated fan base.
also read: Kerala Bride Dragged Away By Police Minutes Before Her Marriage!! Unexpected Reason
Shraddha Kapoor's talent and versatility have earned her a prominent place in the industry. She has several exciting projects lined up, which have generated significant anticipation among fans and critics alike. One of her highly anticipated films is "Stree 2," where she will be seen alongside Rajkummar Rao. Reports from Pinkvilla reveal that Amar Kaushik and Dinesh Vijan are preparing to commence filming for "Stree 2" in July 2023. Additionally, Shraddha Kapoor has two more intriguing projects in the pipeline, namely "Nagin" and "Chalbaaz in London."
Here is the video below:
View this post on Instagram
Shraddha Kapoor's recent auto-rickshaw incident at the gym showcased her simplicity and down-to-earth nature, captivating fans and admirers. Her commitment to fitness and fashion, coupled with her humble persona, has earned her a massive following. As she continues to mesmerize audiences with her talent and versatility, Shraddha Kapoor remains a true symbol of simplicity and charm in the world of Bollywood.
Check out the some of reactions below: