Shockingly Internet Users Found The Look Alike Of Anushka Sharma !! Her Reaction Is Just Hilarious !!
CM / Updated: 2019-02-06
13:40 IST
By Dhiwaharan
A popular belief goes that there are at least seven people across the world who look alike. And there is, at least, one celebrity who believes in it and that is Anushka Sharma.
[wp_ad_camp_1]
Anushka Sharma has a priceless reaction to her lookalike Julia Michales after the American singer tweeted to the actress about their striking resemblance to each other.
Julia is currently breaking the Internet with her uncanny resemblance to Anushka. She looks eerily similar to the Bollywood star in a recent bunch of pictures posted by her on social media. Anushka's fans were quick to notice the similarities between the features of the two divas as they flooded Twitter with pictures of Julia where she was looking like the Zero star.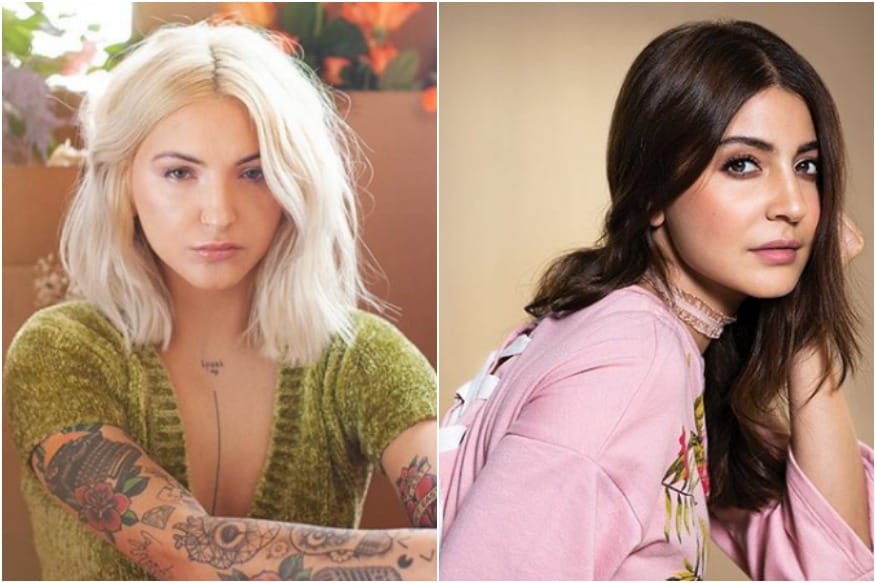 On Monday, a photograph of Anushka's doppelganger, the American singer and songwriter Julia Michaels, was all over the media for her striking similarity with the Zero actor. Now, Anushka, too, has acknowledged it. Retweeting a collage of her doppelganger and herself, Anushka wrote that indeed they looked alike and that she was waiting for the five others, who looked like them, to show up.
[wp_ad_camp_1]
In fact, some fans of the star even called the singer her twin sister. While some wondered whether Anushka Sharma had dyed her hair blonde, others called them long lost sisters.
[wp_ad_camp_1]
Now, seems like Julia Michaels has finally found out about her lookalike in India and even she admits that they look like twins. Julia took to Twitter recently to retweet the comparison picture of her and Anushka.
She wrote, "Hi @AnushkaSharma apparently we're twins lol." Even Anushka replied to her tweet saying, "OMG YES!! I've been looking for you and the remaining 5 of our dopplegangers all my life."
Hi @AnushkaSharma apparently we're twins lol 👯‍♀️👯‍♀️ pic.twitter.com/eYb9xjGBb2

— Julia Michaels (@juliamichaels) February 5, 2019
They really do look like twins. Anushka took it sportingly and immediately responded with a funny tweet. She said she had been waiting for her doppelganger since forever.
OMG YES!! 😲 I've been looking for you and the remaining 5 of our dopplegangers all my life 😂 https://t.co/SaYbclXyXt

— Anushka Sharma (@AnushkaSharma) February 5, 2019
There have been lookalikes in the past too, particularly of actors like Dev Anand, Amitabh Bachchan, Shah Rukh Khan and Salman Khan to name a few. However, many of them came nowhere close to Anushka's doppelganger.
Check out some of the hilarious reactions Internet providing for this :
the remaining 5 pic.twitter.com/O7L6TmlsY5

— BING (@ya_jhakaas) February 5, 2019
@imVkohli pic.twitter.com/SWX2yrbY2y

— DOKU RiX-VK18 (@Imlooking18) February 5, 2019
That smile 😂 pic.twitter.com/VquAyWkw2P

— Humor Being (@followTheGupta) February 5, 2019
Virat the most happiest person right now 😂😂😂

— Swapnil Pandit (@swapnilpandit5) February 5, 2019
Pic-2)Made In India
Pic-2)Made In Australia pic.twitter.com/0haHS9iLUX

— 🐧 MALE Bee🐝🐝🤷 (@shivam452) February 6, 2019
So finally Julia did a deep research on @AnushkaSharma and now she knows why she started getting that much of attention flow.. 😂😂😂😂

— Sudipto Sinha 🇮🇳 (@sudipto4you) February 5, 2019
Julia is a Grammy-nominated artiste and recently released her new single with Selena Gomez titled Anxiety. Meanwhile, Anushka is currently spending some quality time with her husband Virat Kohli in New Zealand, where he is leading Team India in the ongoing cricket series against the Kiwis. The two have constantly been updating fans by sharing their photographs online. Despite their hectic schedules, they always make sure to take some time out from their professional commitments to be with each other.