A day after trailer of Jayam Ravi's upcoming film Comali released, outrage began pouring in from Tamil superstar Rajinikanth fans.
[wp_ad_camp_1]
Jayam Ravi, who has done many Tamil and Telugu films, is the male lead in the movie, which releases on August 15. A two-minute long trailer of the movie was released on Saturday after which Rajini fans took to Twitter claiming that the actor has been portrayed wrongly in the movie.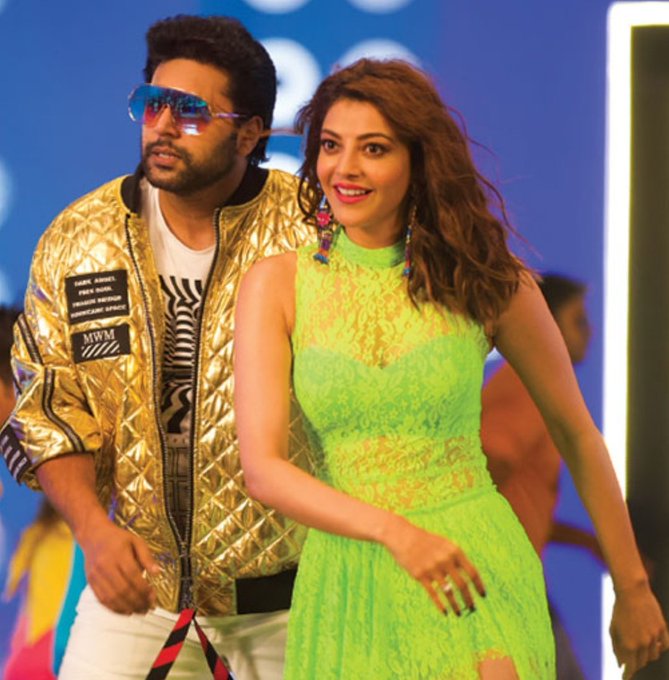 The trailer seems to be mocking Rajinikanth's unending delay in entering politics, which has upset Rajini fans and members of Rajini Makkal Mandram – a fan-based organisation. The upset fans are now demanding that certain scenes, which they think are unkind to Rajinikanth, be cut from the movie.
Towards the end, the makers decided to take a sly dig at the political entry of Superstar Rajinikanth. To prove that they are living in 2016, Yogi Babu switches on the TV in which we can see Rajinikanth announcing his political arrival. Jayam Ravi who denies to believe it says that it is 1996. This irked many Rajinikanth fans who considered it as a severe mocking. Many started trending hashtags such as #BoycottComali, #நாளைய_தமிழகம்_ரஜினி etc. Few stated the fact that the day Rajinikanth announced his political entry is December 31, 2017 not 2016. Fans also said that Rajinikanth has never officially announced his political entry before 2017.
Watch the trailer here :
The recent update on the news is Kamal Haasan, chief of Makkal Needhi Maiam has expressed his emotions on seeing the trailer. Murali Appas, a movie director and spokesperson of Makkal Needhi Maiam, in his tweet said that Kamal called the producer of the movie through phone and said that he could not consider it as merely a joke.
[wp_ad_camp_1]
The tweet of Murali Appas read as "நம்மவர் அவர்கள் இன்று காலை
கோமாளி ட்ரைலர் பார்த்தார் அதில் ரஜினி அவர்கள் அரசியலுக்கு வருவதை பற்றிய விமர்சனத்தை பார்த்தவர் உடனே தயாரிப்பாளருக்கு போன் செய்து இதை என்னால் நகைச்சுவையாக பார்க்க முடியவில்லை என்று கூறி வருத்தப்பட்டார் நட்பின் வெளிப்பாடா நியாயத்தின் குரலா"
Check out his tweet here :
நம்மவர் அவர்கள் இன்று காலை
கோமாளி ட்ரைலர் பார்த்தார்
அதில் ரஜினி அவர்கள் அரசியலுக்கு வருவதை பற்றிய விமர்சனத்தை பார்த்தவர் உடனே தயாரிப்பாளருக்கு போன் செய்து இதை என்னால் நகைச்சுவையாக பார்க்க முடியவில்லை என்று கூறி வருத்தப்பட்டார்
நட்பின் வெளிப்பாடா
நியாயத்தின் குரலா

— Murali Appas (@MuraliAppas) August 4, 2019
Check out some of the reactions for this tweet :
இதுதான் கமல் ரஜினி நட்பு.

— அன்பேசிவன் 💙 (@SakalaVallavan) August 4, 2019
நட்பின் வெளிப்பாடே ! pic.twitter.com/jm0DBoH5yJ

— GLC25E4400 (@PLCBABU) August 4, 2019
நண்பரை விட்டுக்கொடுக்கமாட்டார் "நம்மவர்!"

— Jahangir (@Jahangi15079404) August 4, 2019
இது உள்ளார்ந்த பாசம் தவறு இருந்தால் விமர்சனமும் செய்துள்ளார் ஆனால் இந்த விஷயம் இரண்டும் கலந்தது

— baheerathinidhi 1958 (@baheerathinidh1) August 4, 2019
வருங்கால கூட்டணி வெளிபாடு

— R.Venkat (@Venkat204gmail1) August 4, 2019
 When Comali movie producer Ishari K Ganesh addressed the media here at Chennai on Sunday, he denied the allegations.
[wp_ad_camp_1]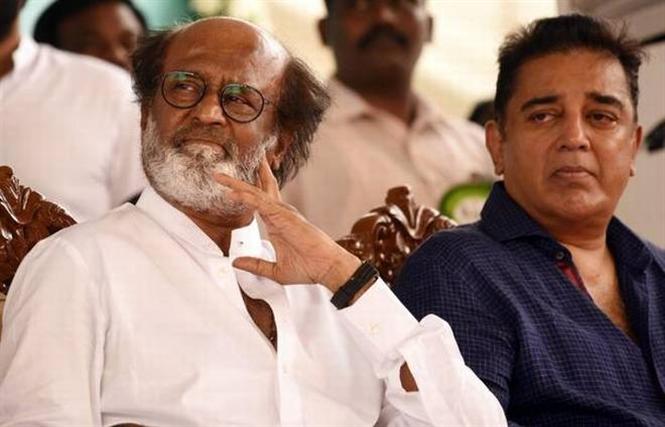 "We have not included any scenes to depict the superstar actor. I am one among lakhs of people expecting political entry of Rajinikanth," Ganesh said.