If you are not living under the rock, you must have crossed at least one post against Meera Mithun of Tamil Bigg Boss show. Viewers of the show are desperate to eliminate the model due to her behaviour in past few episodes. Yesterday she went beyond limit and accused her co-contestant and veteran director Cheran.
[wp_ad_camp_1]
She is facing the outrage of social media for her behaviour in BIGG BOSS 3 Tamil. It all started when Cheran pushed away Meera Mithun while grabbing something from Losliya as a part of his task. To report about this, Meera called for a gathering and said that Cheran physically harassed her. Meera started to accuse Cheran in front of everyone blatantly.
At one point Cheran broke down and worried by thinking the future of his daughters. "In my 10 films, I have never kept a shot for navel and breasts of my heroines. People who like me would believe me but people who dislike me would talk in my back very badly" he said to the other contestants. As soon as watching the episode, the viewers of BIGG BOSS started to dig the past of the model.
Now Meera's own friend Nisha, in an interview with Non-Stop News Tamil, thrashed her for her behaviour. Nisha is a friend of Meera Mithun for 3 years from 2014. However she is not in touch with her now according to her statement. "If you ask me about the lies Meera Mithun spoke, I would ask you when did she speak the truth" says Nisha while talking about Meera Mithun's character.
[wp_ad_camp_1]
"I heard about lot of her fraudulent cases. She even betrayed me twice without paying my money. When I asked about that, she said that client has not paid. And then she asked for my account number. But still I did not get my pay and it has been 4 years since." said Nisha who laughed at Meera for being called as Supermodel.
Watch the interview here :
Source : Not Stop News Tamil 
"No shows inviting her in Chennai. If she is really a super model, she must have been invited for at least one show. The last show she participated was in Kerala. Real supermodels would not identify themselves as Supermodels. Even Meera's caller tune says that she is a supermodel."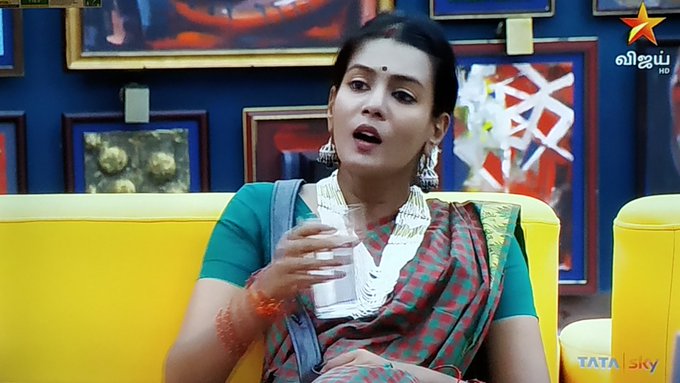 [wp_ad_camp_1]
"She would abuse other female models by using "F" words and "B" words." says Nisha in the interview. It reminds us the moment when Meera said that the people in the society she lived in would not behave as rude as the male contestants in Bigg Boss. She said it  when Kavin scolded her for not performing well in a task. She said it again during the Cheran issue.
What do you think on this interview of Nisha ?? Comment your views below !!