SHOCKER : Leaked Audio Of Meera Mithun Targeting Mugen Goes Viral !! MUST CHECK !!
Audio
Bigg Boss
Bigg Boss Tamil 3
Meera
Mugen
3 years ago
By Dhiwaharan
The current season of Bigg Boss show has almost reached its final stage. Having four contestants as finalists, the show has faced many controversies and made to headlines almost everyday. Unlike other Bigg Boss seasons, this third season of Kamal Haasan hosting show terminated 2 contestants for breaking the rules. Another contestant walked off the show with 5 lakhs which was offered by the Bigg Boss himself.
[wp_ad_camp_1]
One of the highly controversial episode of the season is undoubtedly the one in which Meera Mithun accused Director Cheran of physical harassment. She said that he caught hold of her hip and behaved very rudely while performing a task. In the very weekend, She was treated with a "Kurumpadam" by Kamal Haasan who supported Cheran and said that he is not that sort of a person.
Followed by that, even after getting evicted Meera Mithun was accused by his former Manager Venkat and former friend Joe Michael for involving in fraudulent. Audio recordings of Meera asking her manager to spread negative comments about Director Cheran were also surfaced.
Now to our shock, an audio recording of Meera Mithun asking someone named as "Alex" to spread videos of her with one of the finalist Mugen has been leaked. The audio recording which was uploaded by Nakheeran Tv is going viral across the Internet.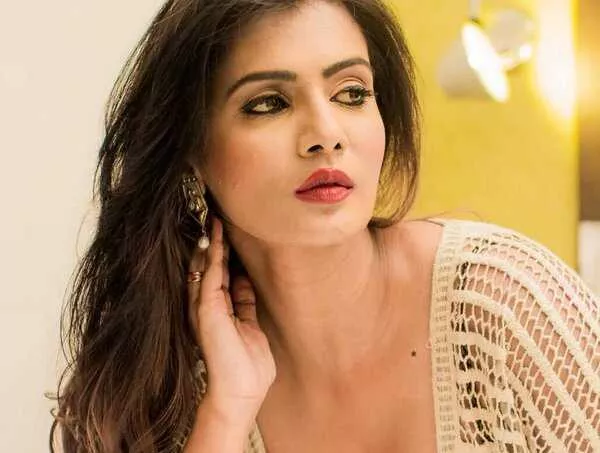 [wp_ad_camp_1]
Mugen is winning hearts for past few days for his unique skill set and for his charming looks. A song which he sung inside the Bigg Boss house impressed many followers of the show and occupying the Whatsapp status of many youngsters. Meera, who is aware of these, asks Alex to play the song in the background of the videos of herself with Mugen and asks him to upload it in social media platforms.
Listen to the audio here :
Source : Nakkheeran
"Only after completing the job, I will transfer the money we talked earlier. Now videos like that are doing rounds in Instagram. I want you to add the song he sung in the voice over and add videos of me spending time with him. Do it faster and within tomorrow." Meera orders Alex.
As soon as this news surfaced, People started reacting to it in social media. Check out some of their reactions :
Watched Puthiyathalaimurai news channel. Meera Mithun entered into the BBH to trap Mugen thereby to defame him. Who are all behind this? Why VTV has again sent her into BBH? Minimum quality shall be maintained .

— Rani Kannan (@RaniKannan2) October 1, 2019
Meera Mithun, take your eyes off that boy #Mugen. He has much more important things to do in his life😖

— KALAIMANI (@kalaivenkat) October 1, 2019
Some BB armies only managed to do a good job of thirutthanam but this #MeeraMithun can't even release a video without getting caught. 😂😂😂 proper comali. #BiggBossTamil3 https://t.co/2MGwYSkKhM

— shae (@shae_living) October 1, 2019
[wp_ad_camp_1]
Meera Mitun, is an Indian film actress, won the title of Miss South India in 2016, only to return it to Sanam Shetty due to breaking rules of the event. She made her film debut in Sri Ganesh's 8 Thottakkal. She also played role as Kalaiyarasan's wife in Surya's Thaana Searntha Kootam.
What do you think on this audio leaked ?? Comment your views !!