Shilpa Shetty's Bikini Post At The Age Of 48 Stunned Internet!!
Written by gokul krishnan Published on Jun 14, 2023 | 20:12 PM IST | 106
Follow Us
Comments: 0
Shilpa Shetty Kundra recently sent the internet into a frenzy with her latest Instagram post. The image features Shilpa posing in a stunning multi-colored cut-out monokini while enjoying her time at Terme di Saturnia, a renowned natural thermal spring in Tuscany, Italy. Shilpa's caption expressed her deep appreciation for the location's historical significance and the numerous health benefits associated with the holy waters that have flowed there for over 3,000 years. However, amidst the flood of compliments from her fans, some individuals took the opportunity to troll and criticize the actress. This article explores the incident and delves into the broader issue of online trolling.
Shilpa Shetty Kundra, known for her active presence on social media, shared a captivating image on her Instagram account. The photograph showcased her wearing a vibrant, cut-out monokini against the backdrop of Terme di Saturnia, a picturesque thermal spring. Her caption highlighted the historical and cultural significance of the location, as well as the reputed health benefits associated with the natural hot springs.
also read: SJ Suryah To Direct A Movie With Silambarasan! TR!
As expected, Shilpa's large fan base flooded the comment section with an outpouring of admiration and compliments. Many praised her for her beauty, confidence, and dedication to fitness. Fans also expressed their envy of her experience at the divine Terme di Saturnia, a place renowned for its serene atmosphere and rejuvenating qualities.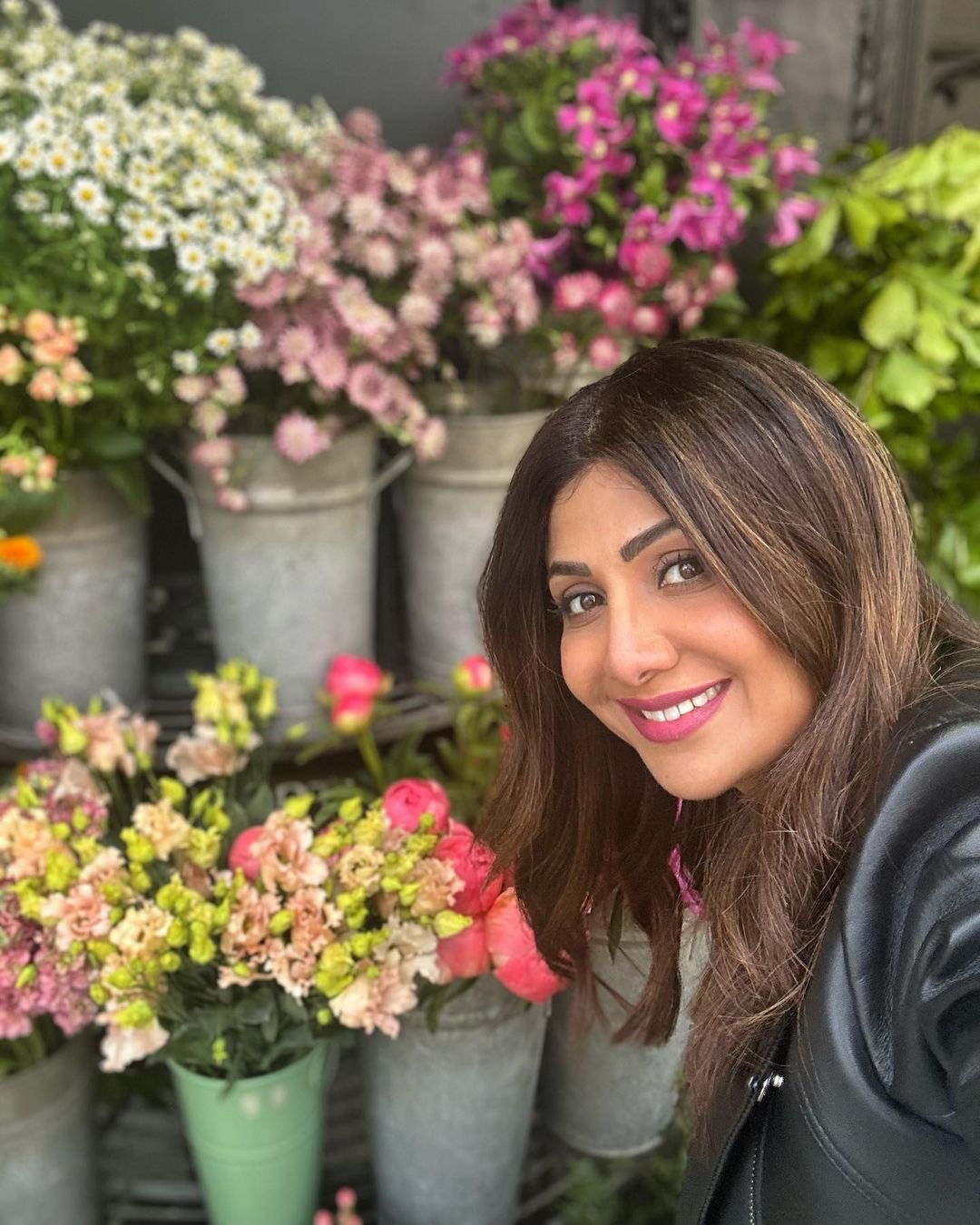 Unfortunately, amidst the sea of positive comments, a few individuals resorted to trolling and criticism. Their remarks were unnecessary and disrespectful, aimed at mocking Shilpa's age and questioning her choice of attire. Such comments, although not uncommon on social media platforms, highlight a broader issue of cyberbullying and the lack of empathy exhibited by some online users.
The incident involving Shilpa Shetty Kundra once again underscores the need to address the growing problem of trolling and cyberbullying. While social media platforms have given individuals a voice to express their opinions, it has also become a breeding ground for negativity and unwarranted criticism. The anonymity provided by the internet often emboldens individuals to make hurtful and derogatory comments without considering the impact on the target's mental well-being.
also read: Vishnu Vishal Replied To A Fan Who Accused Him Of Stealing Rs. 5 Crore From Soori!!
It is crucial for society as a whole to foster a culture of respect, empathy, and kindness, both online and offline. Platforms must take responsibility for creating safe spaces and implementing stricter measures to curb cyberbullying. Additionally, users need to be educated on digital etiquette and the potential consequences of their words. Awareness campaigns and initiatives that promote positive online behavior can help curb the prevalence of online harassment.
Shilpa Shetty Kundra's confident display of her body in the monokini deserves appreciation and celebration. In an era where unrealistic beauty standards dominate the media, it is refreshing to see individuals embracing their bodies and expressing themselves authentically. Shilpa's post promotes body positivity, self-acceptance, and the importance of embracing one's individuality.
Shilpa Shetty Kundra's recent Instagram post featuring her in a multi-colored cut-out monokini at Terme di Saturnia sparked both admiration and unwarranted criticism. The incident sheds light on the pervasive issue of online trolling and cyberbullying that plagues social media platforms. It is essential for society to come together to combat this problem by promoting empathy, digital etiquette, and positive online behavior.
Here is the tweet below:
Basking under the Tuscan Sun soaking in the natural thermal spring waters at @Terme_Saturnia.
This place is divine, also known as the holy waters, for 3000 years, hot spring water has gushed from the centre of the Earth bringing enormous health benefits to those who come in… pic.twitter.com/pOwsR6DxaK

— SHILPA SHETTY KUNDRA (@TheShilpaShetty) June 13, 2023
Furthermore, Shilpa's bold and confident display in her Instagram post highlights the importance of body positivity and self-acceptance. By celebrating individuality and embracing diverse forms of beauty, we can foster a society that values and uplifts one another. Let us strive for a more inclusive and compassionate digital landscape, where individuals can express themselves without fear of judgment or ridicule.