Shilpa Shetty Flaunts Her Six Packs At The Age Of 48 !!
Written by gokul krishnan Published on Jul 03, 2023 | 11:51 AM IST | 131
Follow Us
Comments: 0
Shilpa Shetty Kundra, the renowned Bollywood actress and fitness enthusiast, has once again captivated the internet with her stunning appearance and washboard abs. At 48 years old, Shilpa continues to defy age and impress fans with her commitment to maintaining a healthy and fit body. Recently spotted on the set of India's Got Talent, Shilpa turned heads in a beautiful red gown that perfectly showcased her toned physique. With her impeccable fashion sense and dedication to fitness, she remains an inspiration to many. Let's delve deeper into Shilpa's remarkable journey and her ongoing impact on social media.
Shilpa Shetty Kundra has undoubtedly aged like fine wine, and her radiant beauty continues to captivate audiences. Known for her commitment to health and wellness, she has managed to maintain a youthful appearance that defies her age. Shilpa's dedication to fitness and clean eating plays a significant role in her overall well-being, and she consistently shares her journey with her fans on social media platforms. Her daily lifestyle updates resonate with her followers, inspiring them to adopt healthy habits and strive for a fit body.
also read: "Ethirneechal" Arun Acted With These Top Actor Of Kollywood ??
As a judge on the popular television show India's Got Talent, Shilpa Shetty Kundra graces the stage with her elegance and charm. Recently, she appeared on the set wearing a stunning red cut-out dress that showcased her well-defined abs. The attention to detail in her attire, including the stone-studded earrings and the elegant bun hairdo, added to her overall glamorous look. Shilpa's choice of fashion always reflects her individuality, making her stand out effortlessly. It comes as no surprise that her washboard abs stole the spotlight, leaving many in awe of her dedication to fitness.
Shilpa Shetty Kundra's appearance on India's Got Talent was a testament to her beauty and fitness, complemented by her impeccable makeup and styling. Her flawless makeup included highlighted cheeks, winged eyeliner, and nude lips, enhancing her natural features. The final touch of purple heels and her infectious smile completed her ensemble, radiating confidence and charm. Shilpa's ability to effortlessly carry herself with grace and poise makes her a role model for many aspiring artists and fans alike.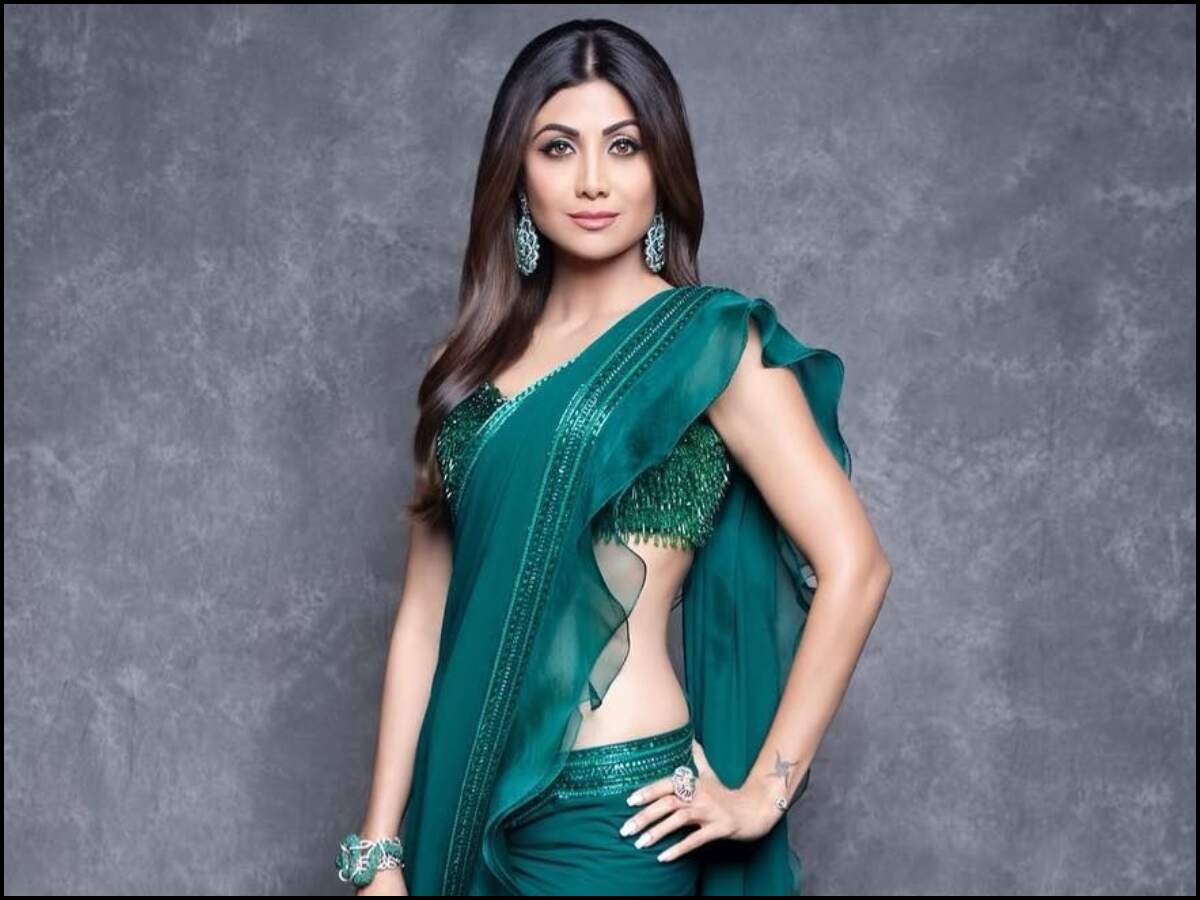 Shilpa Shetty Kundra's journey as a judge on India's Got Talent has been a long and successful one. Her presence on the show has been consistently appreciated, and her expertise in the entertainment industry adds immense value to the contestants' performances. Alongside her television commitments, Shilpa actively keeps her fans engaged through her Instagram account, where she shares glimpses of her yoga poses and passion for food. Her dedication to maintaining a balanced lifestyle resonates with her followers, motivating them to prioritize fitness and well-being.
also read: Sivakarthikeyan Copied Thalapathy Vijay?? Viral Video
With a massive following on social media, Shilpa Shetty Kundra continues to influence and inspire her fans. Her posts on Instagram provide valuable insights into her fitness routine, healthy recipes, and mindfulness practices. Shilpa's commitment to yoga and clean eating serves as a guiding light for those seeking to improve their overall health. By sharing her journey and experiences, she creates a positive impact on her followers' lives, encouraging them to make healthier choices and embrace self-care.
Shilpa Shetty Kundra's role as a fitness icon and advocate for a healthy lifestyle is unparalleled. Her timeless beauty, combined with her dedication to fitness, has made her an inspiration to people of all ages. By showcasing her toned physique and sharing her fitness journey, she proves that age is just a number and that maintaining a healthy body and mind is within everyone's reach. Shilpa's unwavering commitment to her well-being has left an indelible mark in the industry, inspiring generations to prioritize their health and strive for a fit and fabulous lifestyle.
also read: Bigg Boss Sreejita Got Married!! Pictures Out
Shilpa Shetty Kundra's continued dedication to her fitness journey, as exemplified by her stunning appearance and washboard abs, serves as a constant source of inspiration. Her presence on India's Got Talent and her engaging social media posts have solidified her status as a role model for health and wellness. With her timeless beauty and commitment to a fit lifestyle, Shilpa continues to captivate audiences and motivate them to lead healthier lives. As she gracefully ages like fine wine, Shilpa Shetty Kundra's impact on the entertainment industry and the fitness community remains as powerful as ever.
Here is the video below: