Articles
Shikhar Dhawan Picked Up Bat For The First Time After Injury !! Got Trolled For This Reason !!
The Bottle Cap Challenge reportedly originated on June 25, courtesy of Taekwondo instructor and fighter Farabi Davletchin. But it went viral after mixed martial-artist Max Holloway tried it out which was followed by several other celebrities.
[wp_ad_camp_1]
It went viral in India once hollywood actor Jason Satham tried it and executed it accurately. Followed by him many celebrities including Akshay Kumar, Actor Arjun and Vidyut Jamwal tried it and made it go viral among the Indian audience.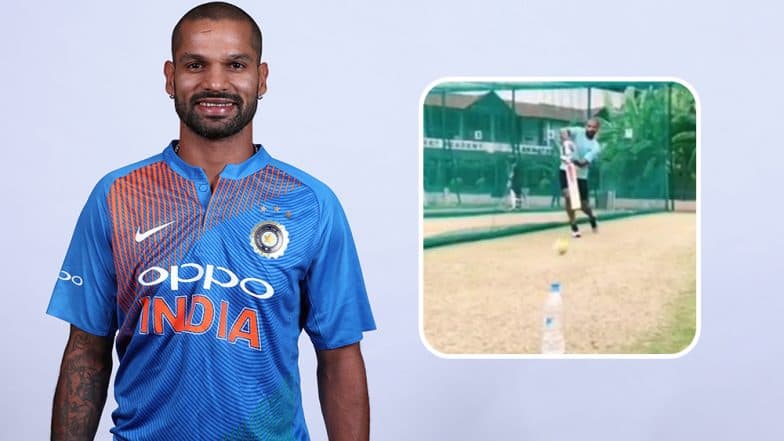 Followed by these stars veteran cricketer and recently retired Yuvraj Singh also took up the challenge. For a change he tried with a bat and ball and challenged his fellow cricketers such as Sachin Tendulkar, Brian Lara, Chris Gayle and Shikhar Dhawan.
India opener Shikhar Dhawan hit the nets for the first time more than a month after suffering a finger injury that ruled him out of ICC Cricket World Cup 2019.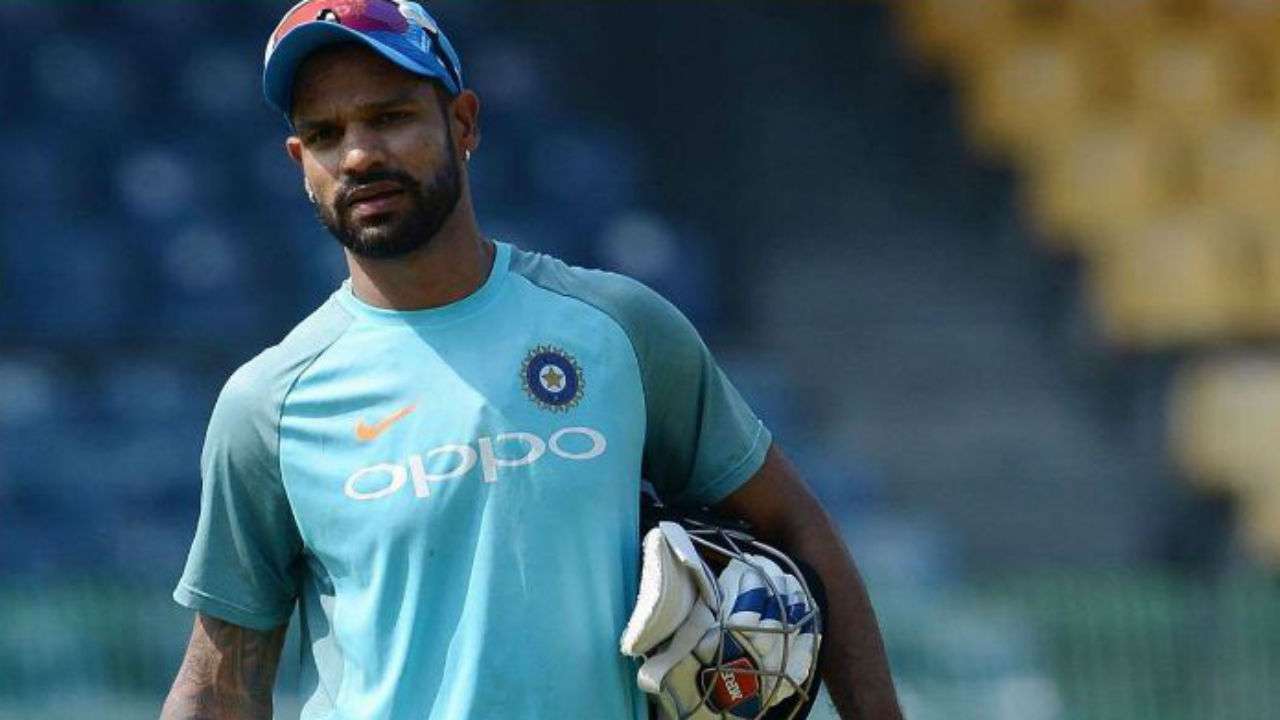 Dhawan posted a video clip on social media wherein he can be seen taking a hit at the nets. Interestingly, Dhawan took the Bottle Cap Challenge and aced it with a perfect straight drive. While Bottle Cap Challenge went viral with social meida users posting videos of them hitting the caps of bottles with roundhouse kicks, cricketers have given their own twist to the popular social media trend.
[wp_ad_camp_1]
Dhawan, who is sporting a casual blue t-shit and black shorts, can be seen celebrating his perfect Bottle Cap Challenge.
"This is the first time I am picking my bat up after my injury..feels good to be back!" Dhawan wrote on Twitter and Instagram.
Yuvi Paaji, here is my #BottleCapChallenge! This is the first time I am picking my bat up after my injury..feels good to be back! 💪 @YUVSTRONG12 pic.twitter.com/NaFADCbV8K

— Shikhar Dhawan (@SDhawan25) July 18, 2019
However many followers of him expressed their disappointment on seeing a leading cricketer who is an inspiration to many youngsters wasting water in the name of Challenge. These kind of comments surfaced in the post of Yuvraj Singh as well.Yuvraj Singh's Bottle Cap Challenge Went Completely Wrong !! Got Hilariously Trolled !!  They requested Dhawan to be responsible and the Indian opener got trolled for his activity as well :
Stop wasting water!! There's not enough for people to drink

— saudaminidalmia (@DalmiaSaudamini) July 18, 2019
Perfect!!
But wasting water seems unnecessary when the country is fighting #WaterCrisis

— Praneeta (@Praneeta_Gupta) July 18, 2019
Try with empty bottle…and save water

— Rabinarayan Kar (@RabinarayanKar6) July 19, 2019
Nice but you wasted some water.

— karl marx isn't happy (@capitalismabich) July 18, 2019
However, the cricketer came up with a justification saying that it is just a sewage water which is used to maintain ground. He also added that the water which wasted was absorbed by the earth.
[wp_ad_camp_1]
Dhawan will be hoping to make India's squad for the full tour of the West Indies, starting August 3. India will be playing 3 T20Is, as many ODIs and 2 Tests during the tour. The T20I series will kickoff in Florida on August 3.
What do you think on this Challenge done by the cricketer ?? Comment your views below !!