"She Lost All Her Glow & Charm" – Samantha's Emotional Reply To Meme
Written by Dhiwaharan Published on Jan 09, 2023 | 00:53 AM IST | 153
Follow Us
Comments: 0
South Indian actress Samantha is currently busy promoting her upcoming film "Shaakunthalam", trailer of which released in YouTube on Monday. The actress who attended the trailer launch event despite of her health condition, has been constantly promoting the film through her social media handles.
We're with you sam 🤍🥺 be strong@Samanthaprabhu2#SamanthaRuthPrabhu #SamanthaRuthPrabhu #Samantha #ShaakuntalamTrailer #Shaakuntalam pic.twitter.com/lij2a6rTeW

— RoshSam💌 (@RoshSamLover) January 9, 2023
In the process, Samantha came across a tweet in which a meme page demeaned her looks and criticized her based on her health condition. The 35 year old actress said that she wish the author of the post not to go through the hardships she suffered and replied back by sending her love. The reply is going viral in social media platforms with fans admiring Samantha for her kind heart.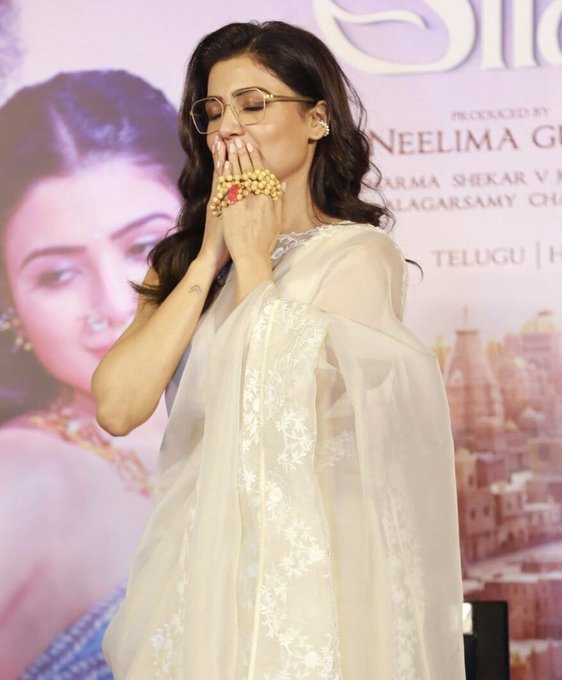 Recently, Actress Samantha Ruth Prabhu broke down in tears on air while interacting with a female host for an interview. In the interview which took place to promote her film "Yashodha", she opened about her health. The actress who got emotional, said that she is not at a life-threatening stage and expressed her wish over how the media could have avoided the exaggeration.
#GunaSekhar and #Samantha becomes emotional while thanking #Dilraju garu for his support for #Shaakuntalam pic.twitter.com/mHuVthiOvs

— Cinema Desam (@CinemaDesam) January 9, 2023
"As I said in my post, some days are good, some are bad. Some days, I have felt even taking one more step would be difficult. But when I look back, I wonder I have gone through so much and have come this far. I'm here to fight" the actress who got emotional said.
In the same interview, Samantha made it clear that she is not in a life threatening situation. "I want to clear one thing. I saw a lot of articles describing my condition as life-threatening. The stage I'm in, it's not life threatening. At the moment, I'm not dead yet. I don't think those headlines were very necessary" She added.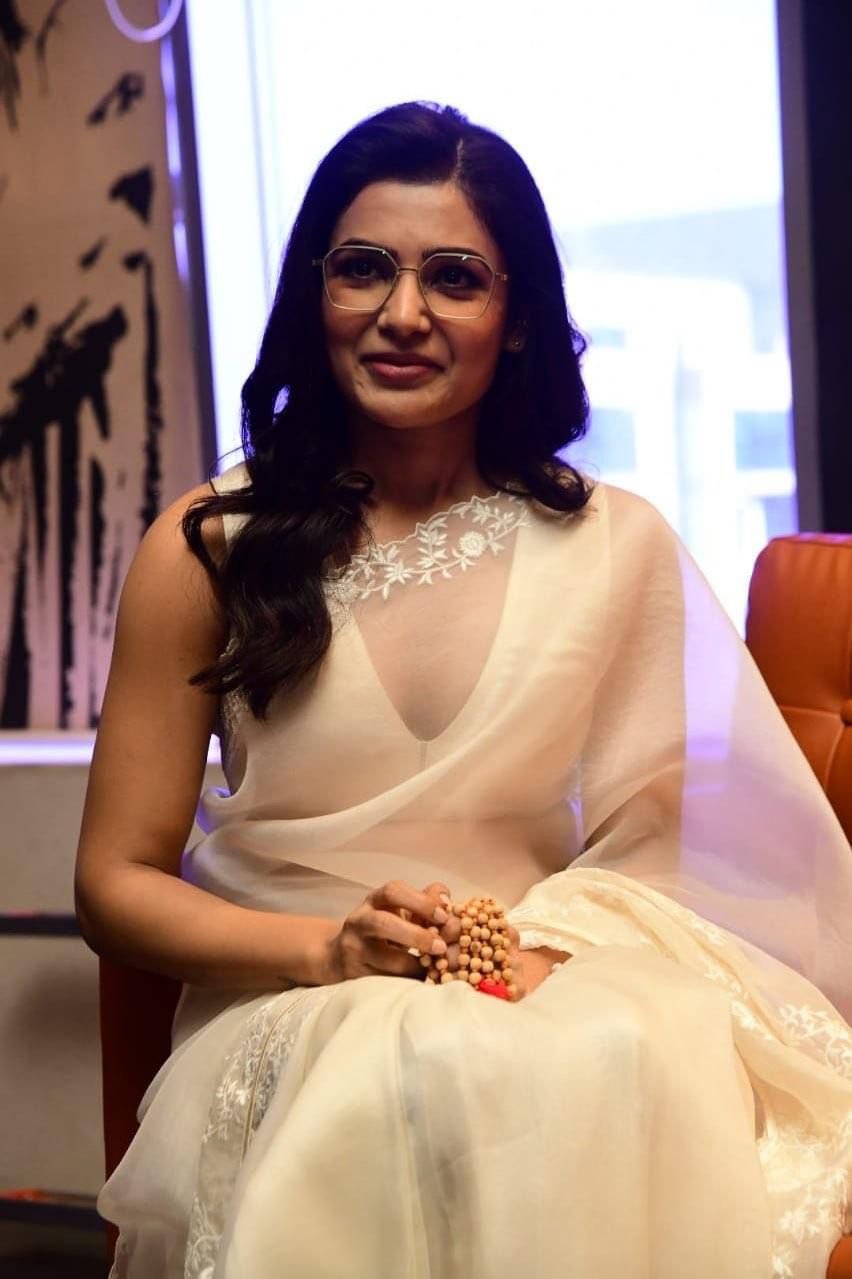 Days ago, actress Samantha came up with an emotional note updating about the health condition she has been going through. The "Super Deluxe" actress said that she got diagnosed with an auto immune condition called "Myositis". She who was looking to share about it to her followers after getting cured, realized that it is taking too long than expected and uploaded the post believing " This shall too pass"
Now, after a long time, the actress appeared in front of her camera to promote her upcoming film "Shaakunthalam". She became emotional and broke down in tears in the event while the makers were talking about the film. The actress became active in Twitter and Instagram to reply her fans regarding the trailer of her upcoming film.
Good Or bad always with you @Samanthaprabhu2 stay strong sam❤another promising Script another blockbuster loading🔥 @Samanthaprabhu2 #Shaakuntalam #ShaakuntalamTrailer #Samantha pic.twitter.com/nPlG3SCxo8

— sekarstr (@viratsekarstr) January 9, 2023
A page named "Buzz Basket" came up with a post criticizing Samantha based on her looks. "Feeling sad for Samantha. She lost all her charm and glow. When Everyone thought She came out of divorce and her professional life is seeing heights, Myositis hit her badlybadly, making her weak again"
#Samantha @Samanthaprabhu2#SamanthaRuthPrabhu #Shaakuntalam #ShaakuntalamTrailerLaunch pic.twitter.com/O1DvJV1MLL

— BuzZ Basket (@theBuzZBasket) January 9, 2023
The post contained the pictures of the actress from the Trailer launch event. Samantha who saw the post, came up with a reply writing "I pray you never have to go through months of treatment and medication like I did ..And here's some love from me to add to your glow 🤍"
Here's her reply :
I pray you never have to go through months of treatment and medication like I did ..
And here's some love from me to add to your glow 🤍 https://t.co/DmKpRSUc1a

— Samantha (@Samanthaprabhu2) January 9, 2023
To a follower who replied "As someone who has an autoimmune disease, and went through heaps of experimental treatments including steroids, with all the effects of illness & treatment that showed up visibly, these kinds of condescending remarks can feel brutal. I feel sorry for those that can't see +" Samantha replied "In a world where you can be anything … Be kind !! @MeDamselDee You are beautiful ♥️"
Here's the tweet :
In a world where you can be anything … Be kind !! @MeDamselDee You are beautiful ♥️ https://t.co/Z1imNgg4cX

— Samantha (@Samanthaprabhu2) January 9, 2023