Bigg Boss Tamil show which is grabbing the headlines for various reasons since the initial episode, surprised its audience by eliminating Meera Mithun in Sunday's episode. For her hypocritical statements and blatant lies, Meera Mithun confronted with almost everyone inside the house. Starting from Cheran to Dharshan, Meera involved in verbal spats with all the contestants for no proper reason which lacked her the votes from the viewers of the show.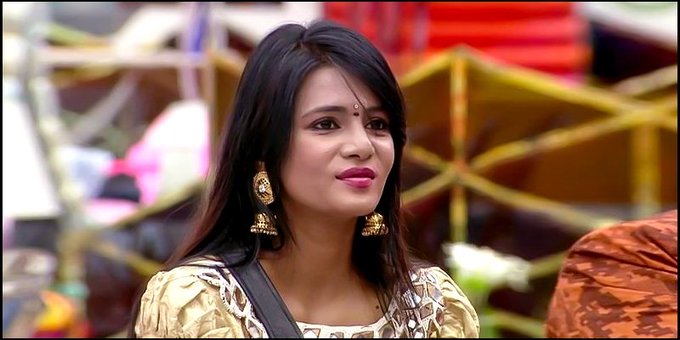 [wp_ad_camp_1]
Lately, a promo video of Vijay Tv's popular reality show Jodi No.1 went viral among social media platforms. It shows actress Sangeetha asking current Bigg Boss contestant Meera Mithun to get out of the set for complaining about dancing with her male partner.
Meera Mithun has already participated as contestant in the 8th season of the dance reality show Jodi no.1. In the promo video, Meera Mithun stops dancing while giving a performance with her partner. Kalyan Master and Actress Sangeetha were took part in the show as Judges. When she was asked about her poor performance, Meera starts to complain her male partner. Sangeetha who gets irritated yells at Meera not to complain when it comes to dance. She also shouts at Meera to get out of the set.
Watch the promo here :
Saif Ali Khan, who danced as the partner of Meera Mithun in the show was interviewed by Indiaglitz. In the interview, we can see Saif slamming Meera for her double faced attitude and the way she behaved during the period of Jodi No.1.
[wp_ad_camp_1]
Watch his interview here :
Source : Indiaglitz 
"Initially Kajal Pasupathy was my partner in Jodi no.1. She had some problems and walked out which made them to assign Meera Mithun as my partner. I don't if she is psycho or something else. I couldn't understand her till now. While we are practicing for Jodi No.1 sow, she accused me for touching at inappropriate place. She did as same as what she did in Cheran sir's issue. The way she portrays other men is completely wrong." says Saif in the interview.
"During our performance there were no chemistry between me and Meera at all. If you see the trending promo, you can see her ruining the performance. Then in front of judges, she said that I touched her inappropriately. Sangeetha who lost cool asked her to get out of the set" he added.
[wp_ad_camp_1]
Saif also revealed that Meera Mithun's real name is Tamizh Selvi and she is hiding it from public. Meera Mitun, who says herself as super model and beauty pageant titleholder worked in few Tamil films. She won the title of Miss South India in 2016. She made her film debut in Sri Ganesh's 8 Thottakkal. She also played role as Kalaiyarasan's wife in Surya's Thaana Searntha Kootam.
What do you think on these allegations of Saif ?? Comment your views below !!